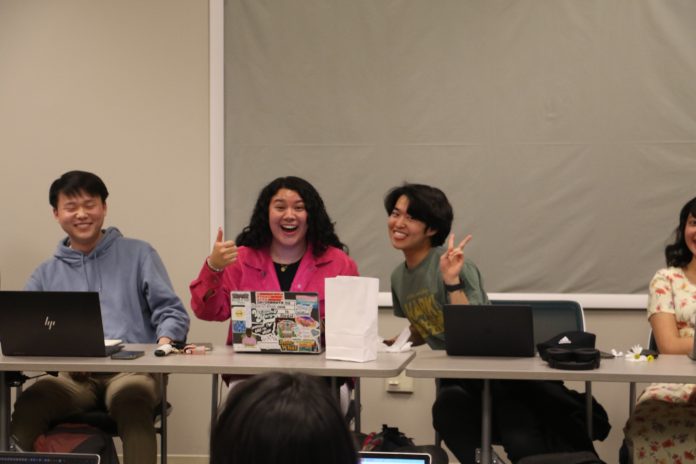 Tuesday, March 21, the Student Assembly of the College of William and Mary Senate met and passed three bills funding COVID-19 tests, a celebratory event for Earth Day and the Royal Ball. Sen. Sean Nguyen '25 also introduced a new legislation aiming to purchase two MetroNaps EnergyPods. 
New Business
Nguyen presented The Swem Napping for Optimal Rest Enhancement (SNORE) Act, which would allocate $32,000 to purchase two MetroNaps EnergyPods to be located in the Earl Gregg Swem Library.
Class President Mia Tilman '24 and Sen. Ashlynn Parker '26 introduced The Extending Subsidized Emergency Contraceptive Pills Act which would allocate $1,500 to subsidize the costs of 100 emergency contraception (Levonorgestrel) doses.
Class President Zoe Wang '26, Sen. Matt Swenson '26, Sen. Sophia Tammera '24, Sen. Daniel A. Bess '24, Sen. Soleil Garnett '24 and Sen. Justin Bailey '24 co-sponsored the act.
Old Business
The Senate passed Sen. Spencer Krivo '26, Wang and Sen. Aparna Parlapalli '23's The COVID Tests on Campus Act, which allocates $4,800 for 100 Sofia 2 Quidel COVID tests at $30 each, and $600 for 300 rapid COVID-19 tests at $6 each.
The chamber also passed The Earth Yay Act, sponsored by Class President Yannie Chang '25, Sen. Hazel Vineet '25, Sen. Max Berckmueller '23 and Sen. Matthew Hwang '25. The bill, supported by SA Sustainability Secretary and President-elect Sydney Thayer '24, allocates $2,605 for an SA-sponsored event celebrating Earth Day on Saturday, April 22. Ten organizations have registered to participate in the event.
The Senate then passed The Dazzling Annual Night of Celebratory Elegance (DANCE): The William and Mary End-of-Year Royal Ball of Dancing Under the Stars Act, sponsored by Nguyen, Berckmueller, Sen. Hashir Aqeel '25 and Bailey. The bill allocates $35,000 to fund the Royal Ball event which will be held Friday, April 28.
The bill's unusually long name faced opposition from some members of the Senate. Two attempts were made via the proposal of an unfriendly amendment to alter the name of the act. The first attempt by Chair of the Senate Sen. Eugene Lee '23 to change the bill's name to The Funding Royal Ball Act saw 11 no votes and 11 yes votes.
As the measure resulted in a tie, SA Vice President cast the tie-breaking vote in the negative and the amendment failed. The second amendment, introduced by Tilman, which would have struck down the portion "and Reveley the Griffin." Although the second attempt also failed, the bill's name was later changed by the sponsors regardless. 
The QPOC Formal Act, introduced by Chang, Vineet, Hwang and Aqeel was tabled by Chang to allow for additional information about the specifics of the event from the Queer People of Color.
Also at this week's meeting:
Wang announced that 53 students signed up out of 55 slots to participate in the Saturday in the City event hosted by the College's Washington Center.