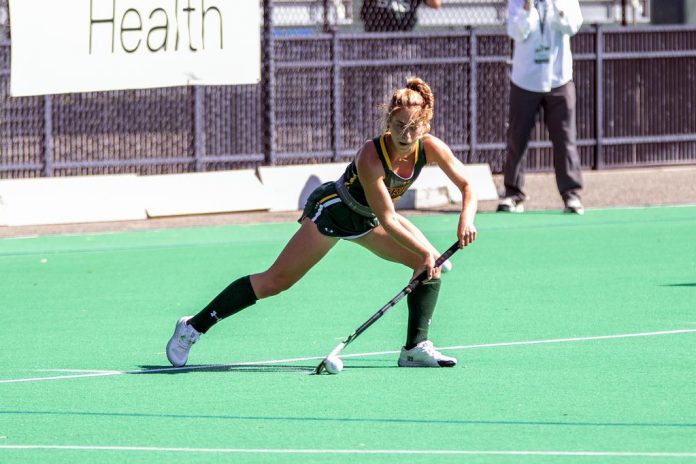 Friday, Sept. 1, William and Mary field hockey (1-1) defeated No. 12 Wake Forest (2-2) 2-1 at Kentner Stadium in Winston-Salem, N.C.
While this notable victory for the Tribe required a team effort, junior midfielder Pyper Friedman was a crucial player in this match. She scored both goals and made several pivotal plays in the final minutes. Pyper Friedman recorded this stellar performance against her sister, Wake Forest graduate student midfielder Nat Friedman.
Both sisters have extensive playing histories and have collected numerous accolades throughout their college careers. In her senior season, Nat Friedman started all 21 games and achieved the titles of Second Team All-ACC and National Field Hockey Coaches Association Second Team All-South Region.
Pyper Friedman made the All-CAA Rookie Team her freshman season, was invited to the Junior Pan American Championship Selection Camp her sophomore year and continues to be the backbone of the Tribe offense this season. With so much success for these two sisters, it is unsurprising that their mother, Toni-Jean Friedman '87 played both lacrosse and field hockey for the Tribe.
Pyper Friedman reflected on the amazing experience of sharing the field with her sister.
"Being on the same field as Nathalie again was surreal and emotional," Pyper Friedman said. "Of course, each of us wanted to win, but just having the whole family in the same place again and getting to hug them all after the game is what made it so special."
Beyond her outstanding performance, Friedman shared an important reminder that sports are important beyond the game at hand, often offering a great opportunity for athletes to see their families and friends.
Pyper Friedman attributed her two goals to being in the right place at the right time and emphasized the role her teammates played in setting her up for success. Both goals were the result of excellent team effort.
Pyper Friedman scored one goal in each of the first two quarters of the game, while the sole goal for Wake Forest came in the first quarter. Both teams remained scoreless the entire second half of the matchup.
When discussing how the team prepared for this game, Pyper Friedman stressed the professionalism and work ethic of the coaching staff in preparing the team for the matchup against a powerhouse school.
"The coaches knew the team and studied them a lot prior to the match," Pyper Friedman said. "What allowed us to win was their excellent game plan and the players being able to follow it."
The Tribe hopes to continue its victory streak in a home matchup against No. 6 Virginia (3-1) on Sept. 8 at Busch Field in Williamsburg, Va.