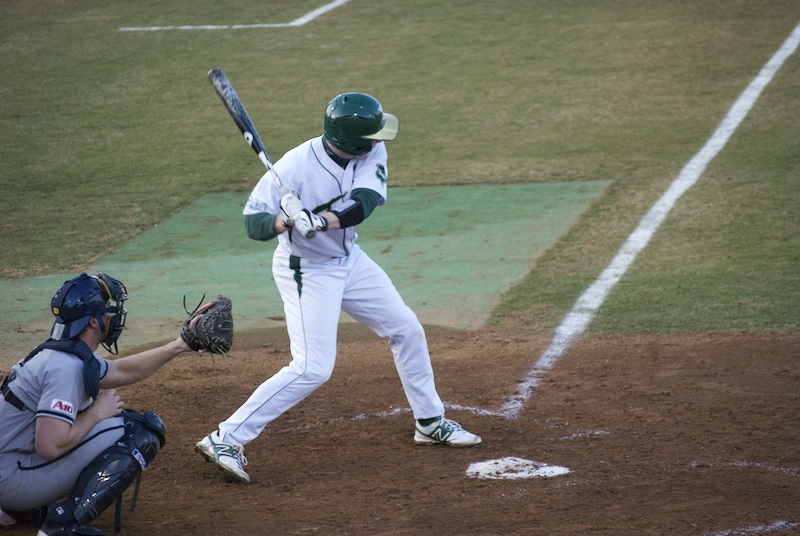 William and Mary bounced back from a three-game sweep at the hands of No. 1 Florida over the weekend to dominate the struggling Virginia Military Institute in all facets Tuesday, scoring a 10-2 victory at Plumeri Park.
Senior starting pitcher Matt Davenport took the hill and turned in a stellar performance, needing just 83 pitches to go seven and striking out eight while allowing just two earned on five hits. Davenport didn't walk a single batter, although he did hit one.  The senior got his first win of the year.
The College (3-5) wasted no time jumping on the Keydets (1-5) early, tagging VMI starter Travis Thomas for one in the bottom of the first when senior left fielder Tadd Bower singled, driving in junior second baseman Kevin Nutter, who had doubled to lead off.
Bower went on to go 2 for 4 with a walk, three RBIs and two runs while Nutter went 2 for 4 with a walk and a run.
The Tribe then added another in the bottom of the second when freshman first baseman Michael Katz doubled to lead off and sophomore designated hitter Bobby Klein slapped an RBI single to center. Klein also had a big day, going 2 for 4 with two RBIs. All told, the Tribe racked up 14 hits.
The College then added three more in the third, knocking out Thomas in the process, three in the fifth and finally two in the sixth to take a 10-0 lead.
It wasn't until the seventh that VMI got to Davenport, scoring two on three hits.
Freshman pitcher J.T. Castner — a product of Williamsburg's Jamestown High School — came on to throw a 1-2-3 eighth before junior John Farrell closed things out with an equally impressive ninth.
Next up, the College will host a four-game series against the New York Institute of Technology beginning Friday.