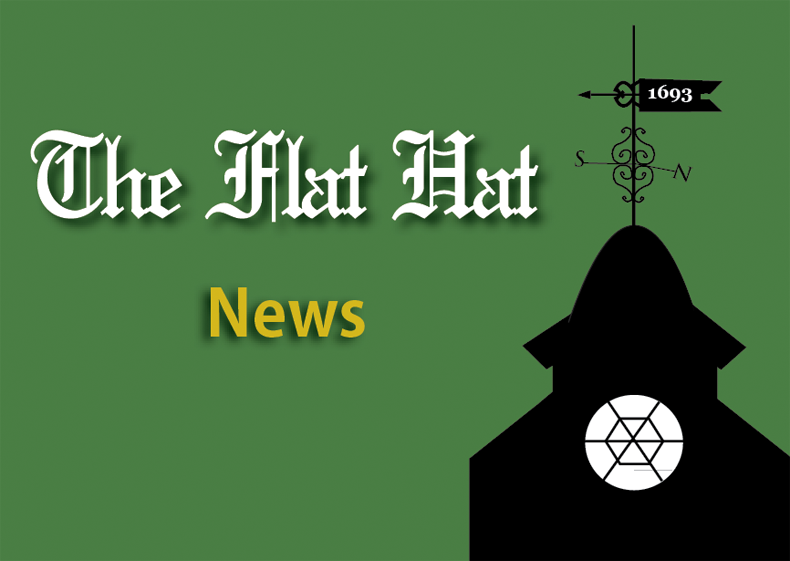 At a university that tops higher education rankings, situated in a town with higher tourism rates than crime rates, it may come as a surprise to some students that the term "date rape" surfaced on a national scale after an incident at the College of William and Mary.
The front cover of the 1991 issue of TIME Magazine featured a dark image of Katie Koestner  '94 and her story of sexual assault at the College.
The national media coverage that Koestner's incident of sexual assault generated placed the issue directly on the shoulders of the College community, often creating conflicting results.
While Koestner's freshman Resident Advisor and the campus police supported her, the Dean of Students at the time urged Koestner to get back together with her assailant. A trip to Earl Gregg Swem library even found Koestner staring at graffiti referencing her on a bathroom stall.
Since the 1991 incident, the College has implemented a specific response protocol to incidents of sexual assault. Beyond policy, the College currently has four on-campus groups directly geared toward reducing incidents of and educating students about sexual assault. Eric Garrison, who acts as a health educator within the Dean of Students' office and advisor to Every Two Minutes and 1 in 4, and co-advisor to Health Outreach Peer Educators defines sexual harassment as using one's gender as a means of assault, intimidation or threat.
"I don't think that it's a coincidence that 1 in 4 was established at the College in the years following this incidence," President of the William and Mary Chapter of 1 in 4 Cem Pence  '12 said. "After the incident, the administration probably felt a need to increase the awareness of sexual assault on campus."
Nearly 20 years following Koestner's incident, the battle to educate about and reduce sexual assault continues, and it remains a prevalent issue on campus. According to College sexual assault statistics, women aged 16 to 24 experience the highest per capita rate of intimate partner violence, with 27 percent of College women reporting surviving rape or attempted rape.
"I think that now the university is doing a wonderful job dealing with incidents of sexual assault," Garrison said. "The policies are in place and the resources are here. But it's not just the job of one person, one office or one vice president, it's something the whole campus has to pull together to do. You can do everything you can and no matter what you do, things can still happen. We are doing the best we can with the resources we have."
In a recent email to the entire student body, Vice President of Student Affairs Ginger Ambler '88 Ph.D. '06 alerted the campus community of an incident of sexual assault. An unidentified suspect approached a female student on Harrison Street, grabbed her and struck her buttocks repeatedly with an open hand. The student immediately called William and Mary police, but the suspect was not found.
Some students still misunderstand the definition of sexual assault and thought the student overreacted.
"I feel like what the man did was inappropriate, but calling the police may have been going a little too far. I'm not sure you could even be arrested for that. Maybe student affairs could have dealt with it," Charlie Clark '14 said.
Typical sexual assault incidents take place in a partying environment, which may downplay the severity of cases outside the norm.
"A lot of [incidents of sexual assault] occurs within the drinking culture, and would look bizarre or out of place in other settings," Pence said.
Sexual assault advocacy groups still battle against the perception that the issue is no longer relevant. In response, most groups have chosen to change the way their organizations work.
One campus advocacy group, which originally formed to combat sexual assault at the College nearly disbanded this past year due to dwindling members. William and Mary Sexual Advocacy Prevention Advocacy, or SAPA, downscaled to four members, but managed to recruit and regroup for the upcoming year. Their main purpose is to provide students information, advocacy and a safe haven for members of the community who have experienced sexual assault or harassment.
While some campus advocacy groups have chosen to recruit more heavily, others have consolidated to expand their resources.
In response to alarming sexual assault statistics, College groups such as Sexual Assault Peer Advocates, HOPE, Every Two Minutes and the Student Assembly have teamed up to create the College Sexual Assault Awareness Week from March 31 to April 5. The week includes profit-shares to raise money for sexual health and advocacy groups on campus, educational speakers and film screenings.
"There is a tendency for the issue of sexual assault to slip people's minds and this week serves as a reminder of how important the issue is," Pence said.
HOPE is a student-run organization that works with the Office of Health Education and the Student Health Center to provide community health information with a focus on sexual assault.  While their main educational seminars occur during freshman orientation, HOPE aims to spread education about healthy lifestyles throughout the year.
Two other sexual health awareness groups, 1 in 4 and Every Two Minutes, hold seminars for freshman halls during orientation and provide funding throughout the year to various groups.
1 in 4, an all-male group, is dedicated to preventing rape on College campuses and educating students about sexual assault, focusing on how male students can help prevent such incidents from occurring. Every Two Minutes is a branch of the SAPA group, and serves a similar function to 1 in 4, except that it bears a female perspective.
The educational aim will soon enter the classroom, bringing with it the possibility of college credit. Starting in spring 2013, William and Mary health educator and advisor to SAPA Eric Garrison will teach a class entitled Introduction to Understanding and Preventing Sexual Assault. The two-credit course will be a pre-requisite for membership in SAPA and be taught seminar style, focusing on a theoretical approach to sexual assault and forms of gender violence.
"Sexual assault is not a women's issue, it's not a men's issue, it's a human issue," Garrison said. "It's not something we should leave up to one gender or group to be responsible for. We can all be survivors, and we can all be agents of change."