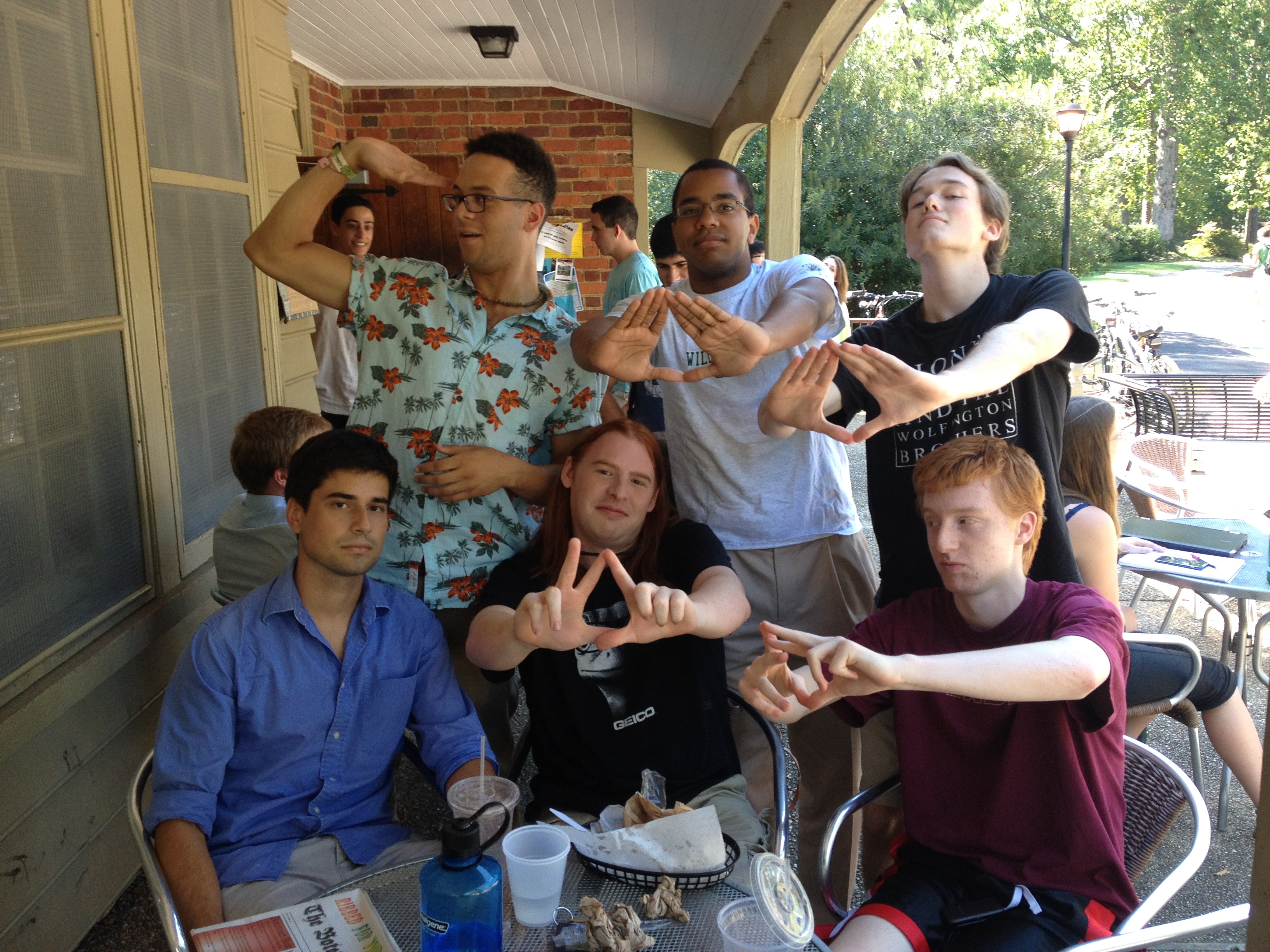 The College of William and Mary's Publications Council voted to include the Botetourt Squat Sept. 14, making the satirical newspaper the 22nd member of the Council.
The council's 22 media members provide guidance and supervision for one another. Each member has one vote on every matter relating to the council, usually, those involve budgeting and whether to accept new members.  One at-large faculty member also votes, and while Mark Constantine, the executive director of student activities, serves as a non-voting member of the council.
According to the Office of Student Activities, the Publications Council has a budget of $149,957 for the current school year.
Zack Quaratella '14, Jordan Obey '14, Ben Reynolds '14, Ryan Novak '14, Jake Douglas '14, and Jack Crum '14 founded the Botetourt Squat in the spring of 2011.
"We had our first meetings in our kitchen's lounge area. Our first issue was a simple layout on a PDF that we made with some freeware program," co-editor-in-chief Reynolds said. "We named it the Botetourt Squat because we lived in Botetourt, and squat rhymed and seemed to fit the vision we had for the paper."
The paper originally applied for funding the previous year, but its application was denied.
"They said themselves that they feel they have matured in their quality of writing and satire," Publications Council Chair Justin Miller '13 said. "Their [mission] is much more clear now, their editorial process, their audience, how they review content and how they manage and filter their content."
Before it was approved to receive funding from the Publications Council, the Botetourt Squat was self-funded and depended on small donations to cover production expenses. The publication also received seed funding from the Publications Council in the spring.
"We used to shout at people and ask for money on the Sadler Terrace," co-managing editor Ovey said. "We made our money just getting dollar bills and loose change."
Crum, a newspaper staff member, felt their approval to join the council was overdue.
"I felt it was clear that even though our content was ridiculous, we still had proven that we were dedicated to making the paper," Crum said.
Although Publication Council funding for the Botetourt Squat will total no more than $1,700 a year, the paper's staff members feels it will greatly improve the quality of their paper.
"Now we don't have to worry about getting money just to print [the paper], we can focus more on our content, writing and design," Reynolds said.
At the Publications Council's next meeting, the Botetourt Squat will be required to present a document that states its goals for the academic year.
"They received their funding at the first Pub Council meeting," Miller said. "Every first meeting of the academic year each member of the pub council has to present themselves, you submit a document that has your mission statement, your goals, etc. etc., and then I and Mark Constantine use that as the bar you need to meet throughout the year. So, [the Botetourt Squat] has to do that next meeting."
Editor's Note: Flat Hat Editor-in-chief Jill Found serves on the Pub