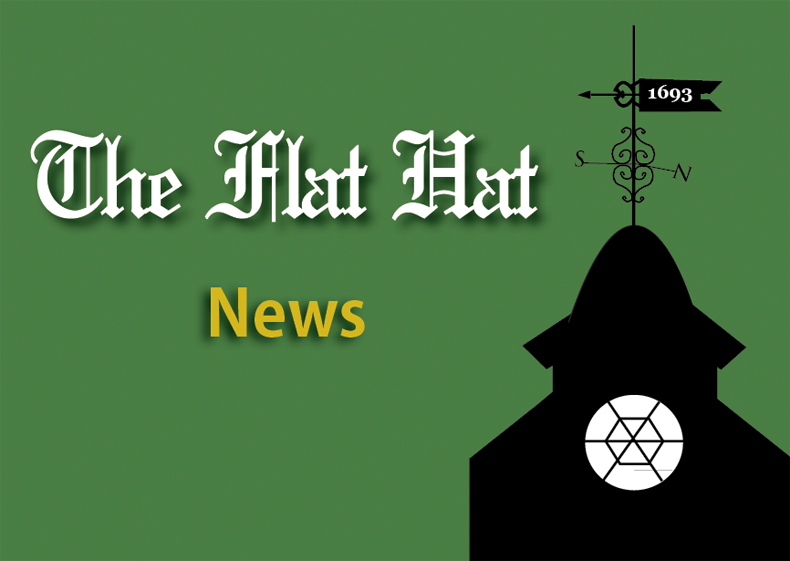 Leaders of student organizations at the College of William and Mary receive a scheduling flyer at the beginning of the fall semester reminding them of the major events they should be aware of when scheduling programs throughout the year.
The flyer includes fall break and parents weekend, as well as the Christian holiday of Easter. Easter is the only religious holiday listed.
Yom Kippur, the Jewish day of atonement, began at sundown Tuesday. Rosh Hashanah, the Jewish New Year, began at sundown Sunday Sept. 16. The Muslim Festival of Sacrifice, Eid al-Adha, is Oct. 26.
The Office of the Provost reminds faculty and staff of the College of a variety of major religious holidays throughout the semester. The religious accommodations policy urges faculty, staff and administrators to remain sensitive to those students celebrating holidays of organized religions on and off campus.
"We urge administrators, faculty members and staff to be sensitive to the religious holidays to avoid conflicts as much possible," Provost Michael Halleran said in an email. "At the beginning of each year, I email all faculty and remind them of dates of some major religious holidays during the year and also W&M guidelines for religious accommodations."
The policy expects students to notify professors of religious holidays they plan to practice as soon as possible so that accommodations can be made.
"It is good to be accommodating, and it's usually easy to do," assistant professor Naama Zahavi-Ely said. "It's much easier to accommodate when you know ahead of time. … Usually I assume that the students will let me know."
Some students agree that when they are aware of and use the policy, faculty and administrators are accommodating.
"Most of my experience has been overwhelmingly okay," President of Catholic Campus Ministry Jane Ryngaert '13 said. "I've never had a professor say no and not exempt me."
However, the academic religious accommodations policy does not carry over to student organization scheduling.
The religious accommodations policy does not carry over to student organization scheduling, however. Student organizations are not always aware of the possible holy days their events might conflict with or the fact that not all religious holidays are practiced the same way.
"From my experience, I think student organizations may be aware of religious holidays, but they do not necessarily accommodate them if they [holidays] are not in the main stream," Berman said. "If there are only a few people being affected by the placement of the activity on a religious holiday, some student organizations may believe that it is not hugely important for the event to be placed on another day. I understand that there is a majority of people at William and Mary who share the same religious holidays, but other holidays of less represented religions should be considered as well, in and outside of the classroom."
This year, the eve of Rosh Hashanah fell on the same Sunday as Greek sorority recruitment Bid Day, when hundreds of women partake in recruitment events.
"[People] need to be aware of the fact that [Jewish] holy days start the evening before," Zahavi-Ely said. "When you have an important holy day that falls on a Monday, the day people would have wanted to be home was Sunday."
The Bid Day schedule was altered this year in an attempt to accommodate those who celebrate Rosh Hashanah.
"We traditionally schedule Bid Day to begin at 2:00 but pushed it earlier to 1:00 this year to ensure that all Chapters would be able to finish before approximately 4:00," Panhellenic Vice President of Recruitment Rachel Shafer '13 said in an email. "Bid Day is not a mandatory event for the chapters or for Panhellenic and all chapter representatives voted to pass the recruitment schedule last spring."
President of Hillel Grace Mendenhall '13 cited a need to inform the student body of religious holidays.
"[Conflict is] always going to happen," President of Hillel Grace Mendenhall '13 said. "It's tough, but you kind of have to pick and choose. That's inevitable but it has been a problem. … I don't think that people are always aware, but I don't think people are trying to keep you from following the holiday. … It's easy to let it sort of pass under the radar. If there was some kind of way to tell students about it, that would be great."
Ryngaert did not believe that the College's role as a public institution included accommodating all holy days of all organized religions.
"It's fine that there's stuff that needs to be given up. I did choose to go to a public school," Ryngaert said. "I was aware that they would be catering to a bunch of different [religious] days. … I don't know if it's reasonable to have a public institution send out those reminders [of religious holidays]."
The accommodation of religious holidays differs among colleges and universities. Dickinson College, a private college in Pennsylvania, includes student organizations in their religious accommodations policy. Under the policy, all large venue college spaces are not available for use during a number of religious holidays in the Christian, Jewish and Muslim faiths. This avoids the scheduling of large campus-wide events on important religious holidays so religious members of the student body are not excluded.