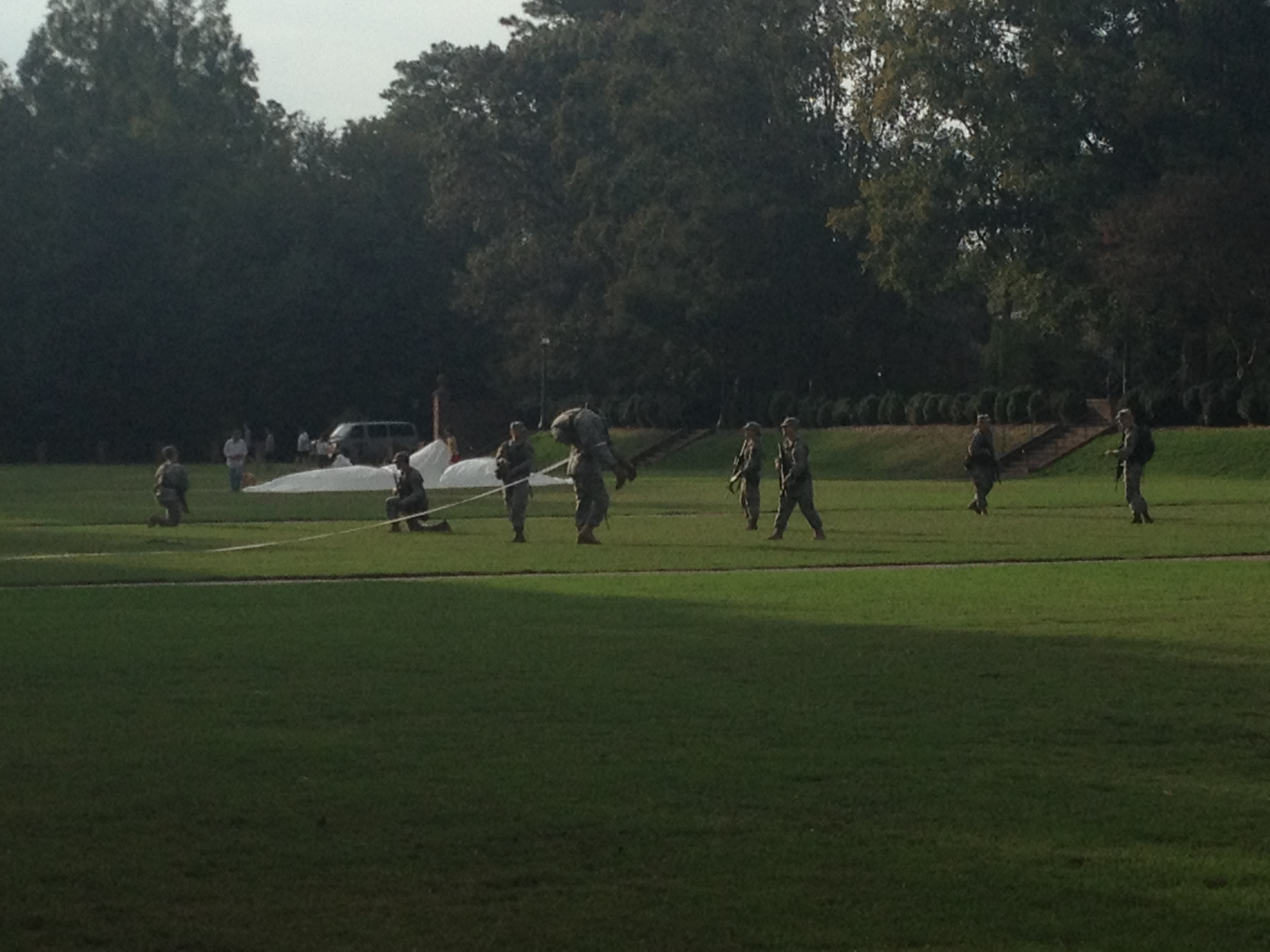 G.I Jobs has once again included the College of William and Mary, along with the Mason School of Business and Richard Bland College, in its list of Military Friendly Schools.
The publication's survey takes into account a variety of factors, including the number of enrolled active duty and veteran military students, participation in GI Bill programs, academic policies that support military students and organizations that specifically cater to military and veteran students.
"It is an accomplishment that takes university-wide dedication to active duty, reserve, and veteran military members, and my office is proud to be part of that commitment," University Registrar Sallie Marchello said. "Our responses to the survey show that we have incorporated many military-friendly policies into our relatively traditional university setting."
She described the College's approach to providing support for military students as part of a collaborative effort.
"Our Veterans' Services Coordinator, Kacie McClain, pulls together a group of colleagues from around the College each month for discussions about education benefits and other services that our students need," Marchello said. "That coordinated effort is part of what makes us successful."
Thornton Ray '13, the College's ROTC Recruiting, Retention and Marketing Officer in Charge, noted the efforts on the part of the administration and the faculty to accommodate the often-hectic schedules of military students.
"It's awesome to see the school recognized for all that they do to help veterans, those who are currently serving, and those who will serve," Ray said. "Military students have training and other events that we have to travel for. Our professors are very accommodating. They work with us and provide the support that we need."
Hunter Gill '14, a cadet planning to major in history and minor in business, explained that the College's financial aid policies provides veterans with the help and encouragement they need to pursue a college degree, especially when returning from overseas.
"With veterans coming back from deployment, finding jobs or applying to higher education can be a tough transition," Gill said. "William and Mary is part of the Yellow Ribbon program, which helps pay for the tuitions of veterans. For guys coming back from Afghanistan, Iraq, or anywhere else, this is a huge incentive to come to school here. The Law School also offers tuition help, and there is a Veterans Society on campus. Basically, there is a strong military-friendly presence on campus."
Despite the approval of the College's ROTC program and resources for veterans, Marchello noted that her office is always striving to improve their ability to extend support to military students.
"We will enhance our ability to know which students have military ties, including dependents, by incorporating a question in the verification process that students complete at the beginning of each semester — to begin next term," Marchello said. "Doing this will give us a more accurate sense of the military presence on our campus."
Ray noted that Williamsburg's historical roots serve to explain the school's continuously strong military programs and resources.
"We have a lot of military history here on campus," Ray said. "One of my favorite fun facts is that our Battalion, the Revolutionary Guard Battalion, is one of only two that have survived since the Revolutionary War."