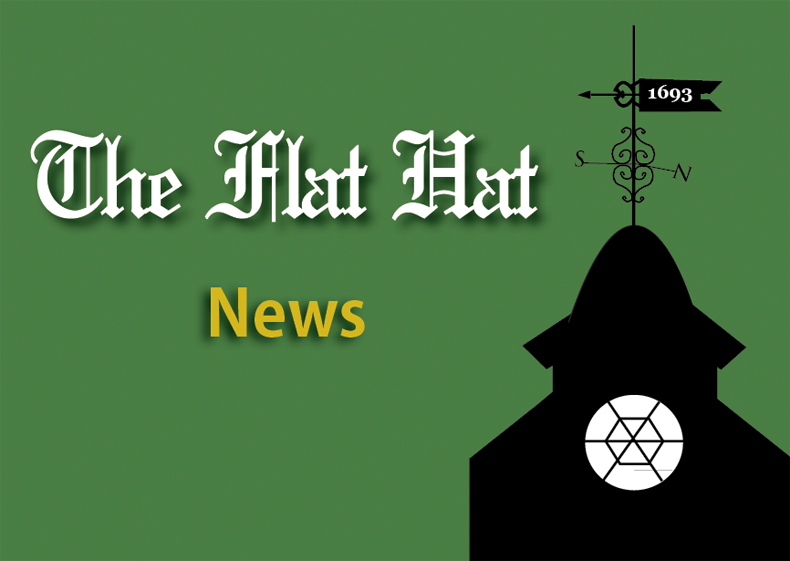 When Chair of the Board of Visitor's Committee on Audit and Compliance John Thomas arrived at the committee's meeting in September, he dropped a bulky stack of papers on the desk.
The stack was littered with tiny multi-colored Post-it's in an attempt to condense the 267-page report. Thomas had carefully marked and examined the Freeh Report for the meeting.
The Freeh Report was compiled when Judge Louis Freeh combed Penn State's organizational structure after former football assistant coach Jerry Sandusky was convicted of multiple sex crimes. It also raised issues about higher education policies, issues that affect procedures at the College of William and Mary.
"It was a total collapse [within Penn State]," Thomas said. "What Freeh was doing was telling them what they could have done better. They got to basically do an autopsy of what happened at Penn State."
The report, which incriminated top Penn State officials, points to a breakdown in communication and structure.
"For me and for any compliance officer, what I see in it is not just an awareness that universities interact more with children than you think — that's something we've already become aware of," University Policies and Compliance officer Kiersten Boyce said. "If universities or any other complex organization do not have controls in place, they leave themselves vulnerable to the risk that things will happen."
Officials at the College have been examining the report in an attempt to utilize some of the suggestions.
"My whole mission has been to avoid people just saying, 'Oh that couldn't happen' or 'We don't need to do any of those things because we don't have that type of a football program or we don't have that culture here,'" Boyce said. "I think that's true, but we can still learn, and should learn, some valuable lessons."
One of the first responses to the Freeh report came when the athletics department contacted Boyce to begin reworking their guidelines for summer camps. Associate Athletics Director of Internal Operations Steve Cole composed a taskforce of assistant coaches from varsity teams to rework policies in regard to minors.
Starting this year, all counselors at any athletic summer camp must undergo a background check. This includes counselors that come from other organizations and universities as well as student athletes.
Additionally, Cole has pushed for greater education of staff, campers and parents. A camper's information packet must now include educational material about behavior expectations while at camp. Counselors also receive education on signs of abuse and reporting methods. Both Chief of Police Don Challis and Boyce gave presentations to the athletics department this year to educate them on policy guidelines and available resources.
"Those meetings say, 'Here are the resources available for you to access if you have concerns,'" Cole said. "The subliminal message there is that there are a lot of people out there to help you. You need to say something to somebody and there's a lot of people here to assist."
One of the stories stemming from the Penn State incident was the janitor who noticed some activity but felt uncomfortable reporting anything. In the past at the College, only certain individuals have had an obligation to report any questionable activity. But as of July 1, 2012, all individuals have a legal responsibility to report questionable behavior.
The College also researched purchasing a hotline for reporting questionable behavior through a third-company, NavexGlobal. The contract is still under review.
The Freeh Report did not spur all of the policy changes. The College was ahead of the curve with the implementation of Compliance and Policy Office headed by Boyce in July 2011. While the new office and its staff require funding from the College, Boyce noted that the protection the office offered to the College is well worth the money.
"Sometimes students are referred to as our customers, but that's not the relationship," Boyce said. "Yes, you're buying a service among other things, but it's a totally different relationship. It's a much more complex and rich relationship and it's a very highly-regulated industry. So, people don't like administrative load, but I hope they recognize that spending money on people who put those policies in place, those are necessary evils, if you will. We've got to do this work and we've got to do it right."
Boyce is also working on creating a standalone policy for sexual harassment. The policy, intended mainly for faculty and staff members, will not be changed, but merely clarified in a policy on its own. The policy will include a description of the two types of sexual harassment as recognized by the law, quid pro quo and hostile environment sexual harassment.
While the Freeh Report has raised concerns at the College and at other colleges and universities, Thomas noted that the College already has many systems in place to prevent such incidents, especially with Honor Code's importance on campus.
"Things that we do naturally at William and Mary as part of the culture are good," Thomas said. "It's not that it's perfect, but we're constantly working on it. Just the nature of William and Mary makes us more aware, but we still need to be vigilant."