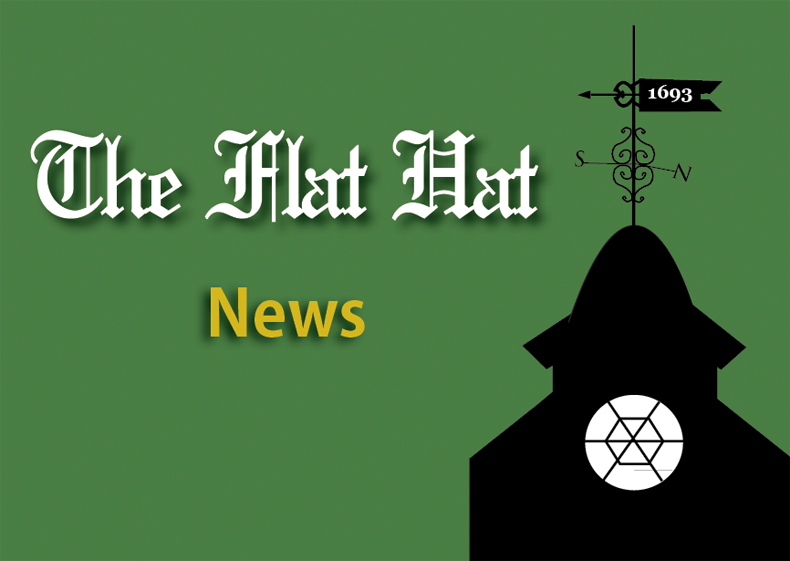 When Virginia State Senator and Republican Majority Leader Tommy Norment J.D. '73, R-3, addressed the College Republicans of the College of William and Mary and Oct. 25, he had one question to ask of his audience: Why are you at the College?
Norment, a 21-year member of the Virginia Senate, is no stranger to the College. Norment graduated from the law school in 1973 and has spent the past six years as a professor at the College teaching classes on government and legislation.
"I feel so fortunate to have the opportunity to teach here," Norment said. "What I try to do is to take the experiences I've had in 25 years of government and to translate that into a learning tool for the students. The uniqueness that I bring to it is that these are not academic experiences but real life experiences that I've had in government."
Norment began his speech with an anecdote, relating today's standards of living with those of his youth.
"After school, after seven years of education, I made $200 a week," Norment said. "I lived on a corner across from Saint Bede's. I rented that entire house for $85. My car payment was $29, and a gallon of gas was under 30 cents a gallon. I made $10,000 a year."
Norment described how today those standards are drastically different, saying the salary he earned after school would seem like $250,000 today.
Norment explained that with the quality of life and changing expectations of society, the need for a strong new leader has emerged.
"I think that this presidential election is without question the most critical presidential election in my life — and I am not a young guy," Norment said.
Throughout his presentation, Norment touched on the role of government, arguing that government is necessary but should not be a crutch for Americans looking for an easy way out.
"If you are in government, there is a responsibility to some degree to help those who cannot help themselves," Norment said. "I do not, however, believe that I have [a] responsibility to help those who are unwilling to help themselves. When 47 percent of Americans are not paying taxes, then 53 percent of the country is carrying the country."
Norment also touched on President Barack Obama's health care legislation, explaining the different ways he agreed and disagreed with the Patient Protection and Affordable Care Act.
"I think it is wonderful that we are trying to extend healthcare to all Americans, but you cannot extend any government benefit to the general public who are not willing to contribute," Norment said.
Norment also encouraged the students to vote and to urge their peers to follow suit, as well as to examine all aspects of a candidate before making their decisions. For students at the College, he felt the choice should focus on which candidate would provide the greatest opportunities and allow students to accomplish their goals.
"The critical thing in the presidential race in Virginia is turnout," Norment said. "Voters should not be a one-trick pony. Look at the candidate overall. You may not agree on every issue, but take candidates in their totality. Who is better representing you, Romney or Obama?"
Norment spoke briefly about his plans as a legislator for the upcoming year, touting his personal experience with the Virginia education system as well as his work in the Virginia Senate.
"I am a passionate advocate for higher education, and I say with pride that I was the author of the higher education reform that came through in 2007 that restructured the way we do higher education," Norment said. "I am the only guy at the table dealing with higher education. I, my wife, both my kids — all went to public Virginia universities. I am a fierce advocate for higher education."
Norment ended his speech by urging the College Republicans to take action.
"Get off your butts," Norment said. "If every College Republican in here got three of your peers to go vote for the Romney ticket because that represents the best opportunity for you in the future, that would make a remarkable success. If we were to do that, that would counter Obama's ground work."
Members of the College Republicans felt that Norment brought a great perspective to the group.
"I thought it was great," Chandler Crenshaw '14, the First Vice Chairman of the College Republicans said. "I've had him as a professor, gotten to know him over the years, and I think he gave a great performance. I thought he was very blunt about the outcome of the election, and he continues to stress the importance of this election to college students."
Norment's passion was evident to other members, who also appreciated the opportunity to hear from someone so involved in the political process.
"I thought he gave a very lively presentation and was very motivating," President of the College Republicans Tyler Johnson '13 said. "I've heard him speak on a number of occasions, and this time came off as very energetic, very passionate. I think it's great for our members to have the opportunity to meet one of their elected representatives, especially when he holds such say in politics. I think that politics is something that people associate with happening far away. It's nice to see personality in it."