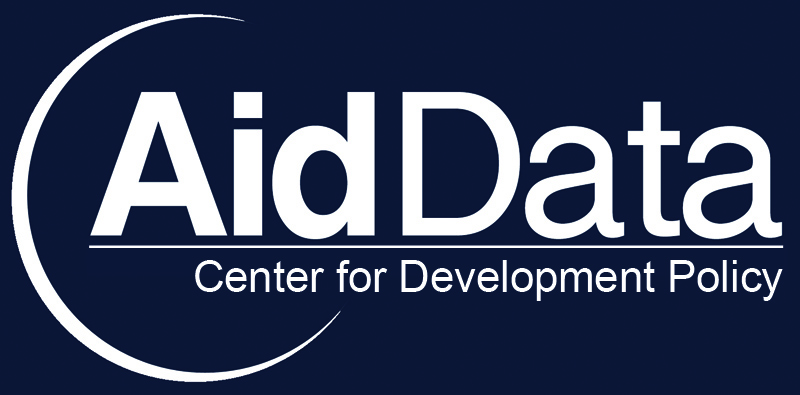 Alex Miller '13 calculates large numbers daily. As an undergraduate research assistant for AidData at the College of William and Mary, he catalogs global development finances for data collection projects. In 10 years, AidData has created a database of over 1 million individual development finance activities that total $5.4 trillion.
But this fall, Miller and other members at AidData encountered its largest number yet: an award from the United States Agency for International Development of $25 million, the largest single financial award in the College's history.
AidData received the five-year, $25 million award as part of USAID's Higher Education Solutions Network Program to establish institutional partnerships for global development initiatives. The College is one of seven institutions chosen out of a pool of 500 applicants. Other institutions selected include Massachusetts Institute of Technology, the University of California-Berkeley, Texas A&M University, Michigan State University, Duke University and a university in Uganda.
With the money, the College will take the lead in creating the AidData Center for Development Policy that will use geospatial data to create open-data collections which track the impact of foreign aid. The College will collaborate with Development Gateway, Brigham Young University, the University of Texas at Austin, and Esri, a Global Information Systems technology company.
"William and Mary has already been quite a leader in learning how to use and apply open-data systems," USAID administrator Rajiv Shah said.
The open-data systems will allow people and organizations to track information about the areas with the greatest needs during natural disasters or the areas where malaria is likely to be more prevalent.
Professor Mike Tierney, co-director of the College's Institute for the Theory and Practice of International Relations, will serve as the director of the center. Tierney noted that AidData's capabilities will expand with the additional funds.
"We have the most comprehensive database of global development finances," Tierney said. "One thing we don't have is a database about the location. Donors haven't done a very good job at tracking the location of their donations. If you know where these projects are, you can target the aid to make it more effective."
Tierney credited Professor Stuart Hamilton, director of the GIS Center at the College, with bringing geospatial data to his attention. Hamilton approached Tierney and recommended that AidData look into GIS in order to effectively target aid in developing countries.
"In the end, he was right," Tierney said.
The new Center will engage experts from various departments, including Hamilton in the geology department, but it will also utilize student assistants from departments such as government, economics and computer science.
For Miller and other students, the new center means additional opportunities at the College.
"It's primarily an expansion of our scope and our capabilities," Miller said. "Right now, we only have researchers in the [United States], and this will expand it out to developing countries. They can actually catalog their own development."
Here at the College, that means better data for AidData to analyze and the potential for the center to expand their geocoding operations. Miller has worked with geocoding, a relatively new area in global development finances that will be further developed in the new center.
"It certainly means that we as students have an opportunity to be what's on the cutting edge of research in this field," Miller said.
To continue with the advanced research, Tierney and Brad Parks, AidData's co-executive director, plan to collaborate with 80 researchers from around the world in a research consortium.
The program kicks off Friday, when Tierney joins the other recipients at USAID's launch of the program in Washington D.C.
"If we succeed in our work, this will actually have an impact in peoples' lives in the developing world," Tierney said. "Each aid dollar will be better spent."