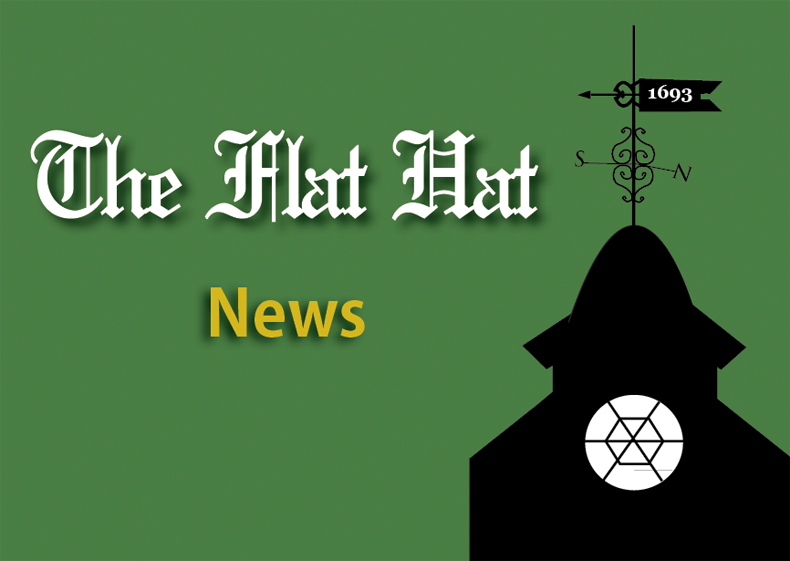 In 2009, Simone, an outspoken lesbian from Jamaica, applied for a visa to the United States after being attacked violently by an anti-gay gang, according to the Pulitzer Center for Crisis Reporting. Homophobia runs rampant in Jamaica, so for Simone, being openly homosexual is "essentially a death sentence."
Discrimination against LGBTQ individuals is still a serious issue, even in the United States. However, institutions of higher education that represent today's young people and tend to be fairly progressive, often strive to create an atmosphere of tolerance and acceptance for the LGBTQ community. The College of William and Mary is no exception.
Last year, the College participated in a study called the Campus Climate Index, a national standard for measuring LGBT-friendly programs, policies and practices of universities. The College received 3.5 out of five stars, indicating a need to increase efforts to address the needs and concerns of LGBT individuals on campus.
According to Margie Cook, assistant director of the Center for Student Diversity, many positive steps have been taken and integral students do not have major complaints about LGBTQ-based discrimination on campus.
"Students are often having a positive experience with other students, and also with supportive staff and administration," Cooke said in an email.
Dylan Frendt '14 and Dylan Lowery '13 have been in a serious, open relationship for over two years. This semester, Frendt transferred to the College. For most of that time, the relationship has also been long distance. The couple expressed their satisfaction with the LGBTQ-friendliness of the College.
"The tolerance toward gay people here is great," Lowery said. "Literally everyone is at least accepting here."
Frendt compared the College to his former school, Washington & Jefferson College in Pennsylvania, where he experienced moments of intolerance.
"Once, [Dylan and I] held hands there, and one guy walks past us and gives a disgusted expression and goes 'what the hell,'" Frendt said. "Here, even the 'bros' won't do anything in front of my face."
The two acknowledged that not everyone at the College is particularly pro-LGBTQ.
"There are people here who aren't necessarily comfortable, but they're respectful," said Frendt, "[The College] is tolerant and that's the goal. Everyone here manages to do that."
Non-LGBTQ students also noted the College's general atmosphere of tolerance.
"I'd say, as with any large group of people, there's a diversity of opinions on gay rights," Felix Schapiro '15 said. "But on the whole, I think William and Mary is a very accepting and open place."
However, the College still has several areas that it is trying to improve.
The College boasts a number of resources for LGBTQ students, including an on-campus residence to accommodate individuals of diverse sexual and racial backgrounds, and the William and Mary Gay and Lesbian Alumni Organization, which provides support and creates connections among LGBTQ students, faculty, and alumni. However, there is still more to be done.
"The Campus Climate Index has helped us to identify our strengths as well as areas of needed improvement," Cooke said in an email. "There are still some policies and services that need to be revised."
In the Campus Climate Index's breakdown, the College received its lowest scores in LGBT policy inclusion. For example, the College does not extend health care coverage to employees' same-sex partners or have a standing advisory committee to handle LGBT issues. The College also ranks low in campus safety, with no training provided to campus police with regard to sexual orientation and gender identity issues.
Nonetheless, countries like Jamaica have a lot to learn about LGBTQ acceptance from communities in America. At the College, it is apparent that the norm of acceptance towards the LGBTQ community is strong, and although there is work yet to be done, there is a striking difference between the comfort of LGBTQ individuals like Frendt and Lowery to Jamaican outcasts like Simone.