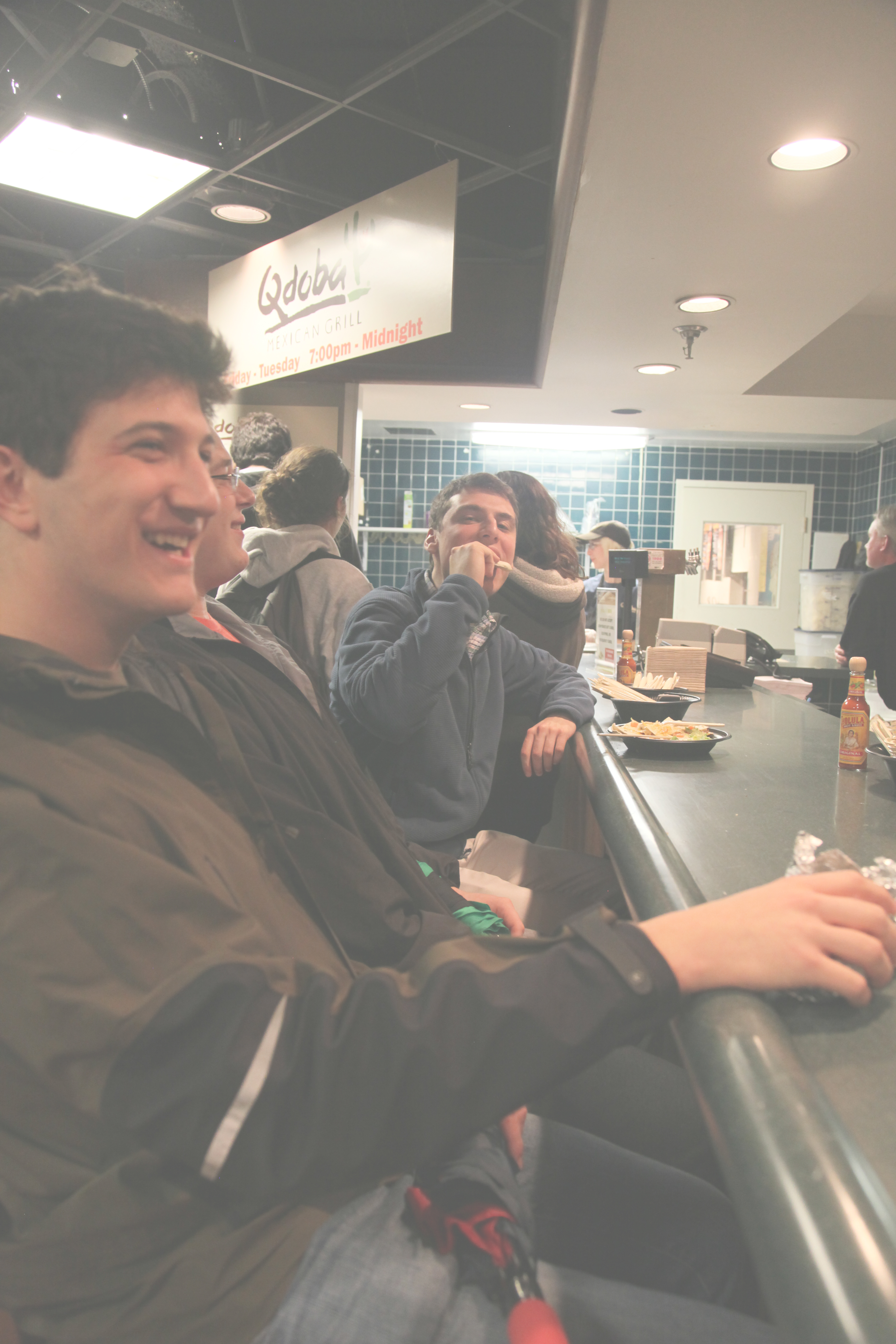 Walks down Richmond Road to Qdoba are a signature part of life at the College of William and Mary. Beginning today, however, the Mexican grill will be much closer to campus with a new late-night location in the Sadler Center's Lodge 1.
According to College Marketing Manager Faren Alston, several concepts were considered for a late-night meal plan option on campus, and Qdoba was selected as the best.
"Qdoba was chosen because of the popularity of the national brand with students and they offer a variety of made to order menu items can be easily prepared in the Lodge space," Alston said in an email. "Student have been asking for a late night option."
Micky Green '16 could not agree more.
"It's perfect because I always get out of practice late and the [Commons Dining Hall] is closed and now I have Qdoba," Green said.
Manager for the Richmond Road Qdoba Mike Duffy said Dining Services approached him about coming to campus just as he was attempting to get in touch with them.
"The school approached me which we were excited about because as you are aware a lot of the businesses are here because you guys are here," Duffy said. "I continue to get comments from the students about whether or not we're going to take the flex card and they're always disappointed. … You guys are our bread and butter."
The new Lodge 1 establishment will accept dining dollars, express, cash and credit cards. There is no mention of a meal swipe option in the announcement.
According to College Dining Services, Qdoba will be offering its burritos, tacos, quesadillas and other menu items in Lodge 1 from 7:00 p.m. until midnight. Friday through Tuesday. Ingredients will be prepared at the Qdoba Mexican Grill on Richmond Road and then transported to Lodge 1, where menu items will be made to order.
"Everything will be made fresh in front of the students," Duffy said. "I think this is going to work out for us and I think that it really benefits the students. … The students are really excited."
Alston also expressed optimism for the incorporation of Qdoba on campus.
"We hope that students will enjoy having Qdoba on campus and enjoy the addition of the late night option," Alston said.
Currently Qdoba is not open after 10:00. The incorporation of Qdoba as a late night option extends on-campus dining as well as the opportunity for students to dine at the Mexican establishment.
As of now, there is no scheduled end date to the inclusion of Qdoba as a meal plan option in Lodge 1.
"I think positive feedback from the students will help determine how long we'll be here," Duffy said.