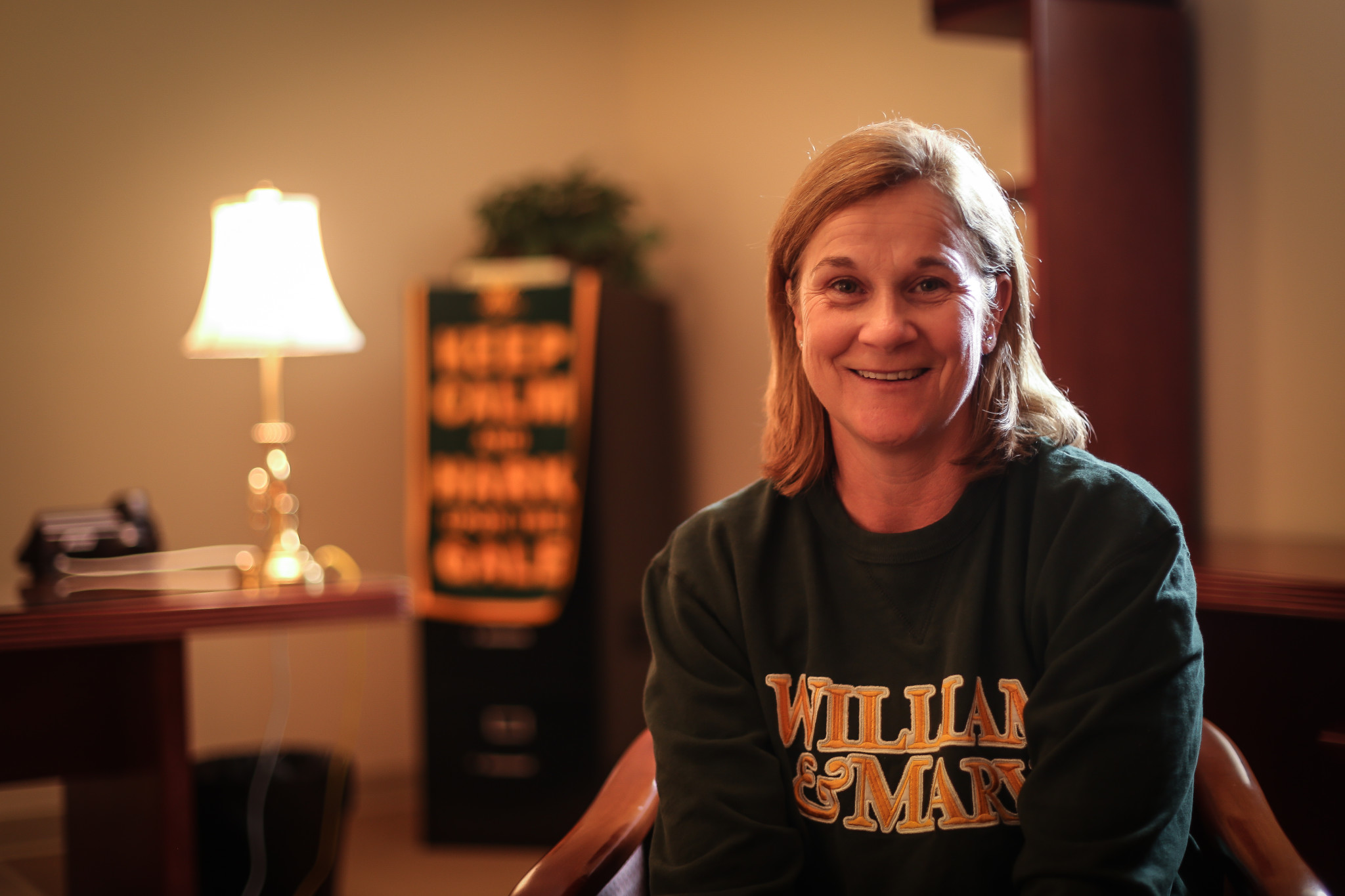 Almost nobody on earth knows how long it would take them to get over the joy of winning the World Cup.
For Commencement speaker Jill Ellis '88, it took about a night.
"After the World Cup Final, they had a big celebration that night. The next day, I'm sitting by myself, with coffee, and I'm starting to put my lineup together for the Olympics," Ellis said. "And that's how fast I moved on."
The United States women's national soccer team spent almost as much time tying the record for the longest shutout streak in FIFA Women's World Cup history — 540 minutes — as Ellis did celebrating the victory. And that's if you count the time she spent asleep.
"If you're ready to remember [winning] as your last thing, that probably means you're ready to settle into the armchair," Ellis said. "I'm not there yet."
A year after coaching the women's national soccer team to their first World Cup victory since 1999, Ellis is staying on her front foot, preparing for the 2016 Olympics in Brazil and adapting to the meteoric rise of women's soccer.
While the increased interest in women's soccer has led to record-breaking viewership (the 2015 World Cup victory drew more than 20 million viewers), it has also unearthed pay disparities between male and female players and coaches. In January, five members of the women's national soccer team filed suit against the U.S. Soccer Federation alleging pay discrimination.
Ellis's appearance at the College of William and Mary May 14 came at a precarious moment for both her and women's soccer. The decorated coach is caught in the middle of the legal battle playing out between her bosses and her team at the same time that she is attempting to build up young girls around the world by inspiring them to play soccer.
"I'm realizing that in the position I'm in, I'm a role model," Ellis said. "Is it going to change overnight? I don't think so. But I do believe the more women get out in front, the more people see what we are capable of."
Ellis hasn't always seen herself as a role model. Among her teammates in college, she was the most shy — embarrassed even to order at a restaurant because she feared sticking out with her plucky English accent. She would have been the last one they would have guessed to be Commencement speaker, she said.
But May 14, she was. True to form, the English literature and composition major continued to work on her speech — the last assignment the College would ever give her — until the very last day. The day before her speech, she joked that she hoped The Flat Hat, where she worked as a sports reporter as an undergraduate, would not edit her remarks for grammar.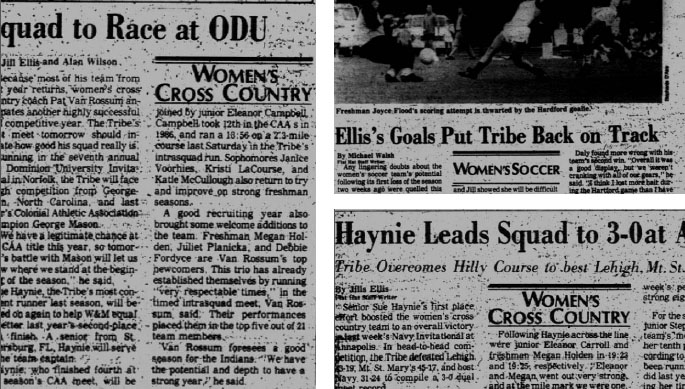 Ellis's growth from a shy undergraduate to a national sports icon reflects the changes she has seen in both soccer and her alma mater since her own graduation in 1988. In soccer, the changes are evident in the sold out stadiums and cheering crowds Ellis never used to expect.
At the College, Ellis sees the changes in the facilities, including a renovated soccer field and a redone Tucker Hall, where she took most of her classes.
She finds evidence of an even more dramatic change hanging on the wall of a local bar.
"I see my picture in Paul's Deli, and I look at my haircut, and this is going to sound silly, but I look at my haircut and think, 'Thank God, even haircuts evolve,'" Ellis said. "And I think, just, life gets better. You just kind of grow up more and more."
But not everything about the College has changed since Ellis lived in Williamsburg. While her haircut might be different than the one she saw in the photo on the wall, she saw it while at Paul's with an old friend: her coach John Daly, who took over the College's soccer team in Ellis's senior year, and is still coaching 29 years later.
In the three decades since their fortuitous meeting, during which Daly has led the women's soccer team to nine Colonial Athletic Association championships and Ellis has won the World Cup, Ellis said she has grown to appreciate more the impact that her coaches had on her. She has also remained close with some of her college teammates, including Marsha Fishburne '86, who Ellis said she recently helped out with a career decision.
"I said to [Fishburne], I smile when I think of you, and that's powerful," Ellis said. "And I never thought that's what a place could do for me, but when I think of William and Mary, I think about the people, I think about the memories. I don't think about my grades too much or the missed opportunities in the classroom."
When Ellis visits the College, nowadays with her daughter, it's the Cheese Shop sandwiches, the views from the Sunken Garden and the memories of her time hanging around the small Williamsburg bar district that make her smile as if she were thinking of an old friend.
What she's not thinking about is her World Cup victory.
After all, Ellis still has an Olympics to plan for, young women to inspire, and a sport to change.