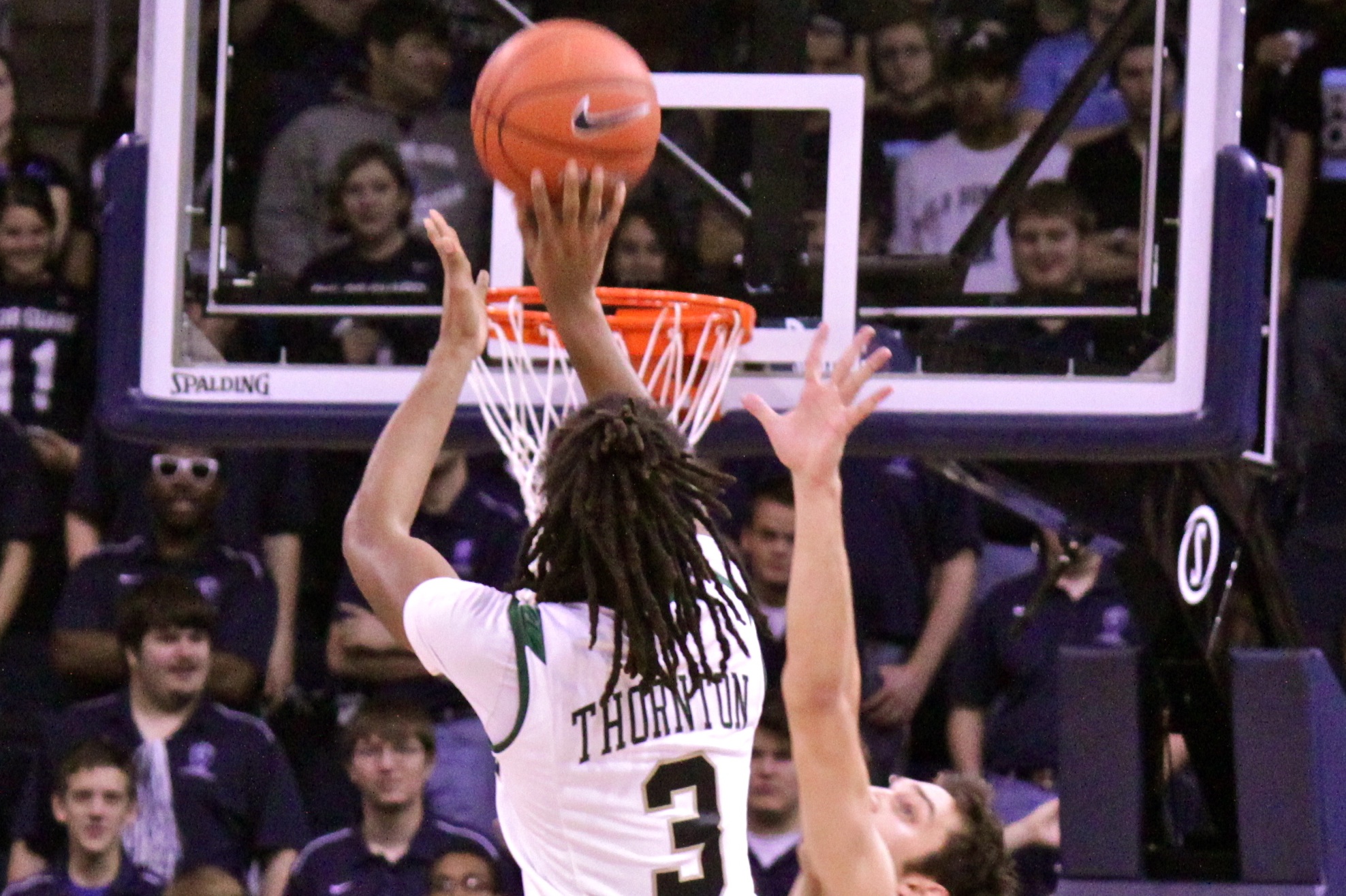 Freshman guard Marcus Thornton is a can't-miss player.
There's a few reasons for that, not the least of which is the braided hair that he ties above his head. More significantly for the College, Thornton has already showed flashes of what made him the highest-touted Tribe recruit to come to Williamsburg in recent memory. I, for one, am already sold, a firm believer that Thornton's the real deal and will do great things during his time in green in gold.
Want evidence? Go back a few weeks and take a look at what he did in Richmond when the Tribe came up one point short of the Rams in overtime. 22 points and five rebounds. That's a freshman in a sold-out, raucous atmosphere. And his 22 points may not even be the most impressive number from that game. Thornton logged 41 minutes.
Of course, that game featured perhaps the biggest letdown in his young career. With the game tied, the Tribe had the ball at the end of regulation. The shot clock was turned off, and the College was coming out of a timeout when Thornton possessed at the top of the key, shook his defender with ease and found himself with an open lane to the basket. The help was late and Thornton went up for the layup, but he missed. After the game, he said he was fouled (in fairness, that game was terribly officiated, believe me), but everyone in the arena knew the game should've never gotten to overtime.
Thus is the up and down nature of any freshman season. The highs have been highs, the lows too low. When he's on, he's electric, but has a tendency to get a bit too agressive, putting it up early in the shot clock. You can't necessarily blame him for that, though, being the second-leading scorer (11.1 points per game) on a team where only three guys are averaging double digits.
A more concerning trend, however, has taken hold in the last couple of games. When he isn't on, he's shying away, passing the ball rather than looking for openings and settling for jump shots rather than attacking the basket. In the last two games (as of Jan. 31) — over which Thornton scored just four points — he took a total of 12 shots, five of which were three-pointers. If he's going to be the go-to guy he was in the VCU game, he can't fade into the background when he doesn't knock down shots early.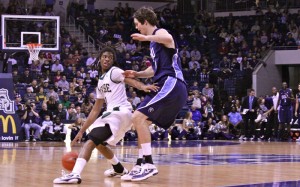 Still, that doesn't mean I'm any less of a believer. And you know who else believes? Head coach Tony Shaver.
Before the start of the season, I asked Shaver what we should expect from a guy as hyped as Thornton. He acknowledged that the D.C. native is an impressive talent, but hampered expectations, saying that the last thing he wanted to do was rely on freshmen. But lo and behold, Thornton has already cracked the starting five. Yes, the Tribe's been hit with the injury bug, but only in the front court. The guards are all healthy, yet Shaver's put his faith in Thornton. One basket away from an upset victory over VCU, Shaver didn't draw up a play to get senior forward Quinn McDowell an open look from the corner. He didn't try to get sophomore guard Brandon Britt an isolation. He called a timeout, and drew it up for Thornton, who executed the first part perfectly. Even after taking just 12 shots in the last two games, Thornton's just one behind McDowell for the team-high in field goal attempts with 225.
After the VCU game, Shaver said that Thornton can get to the basket like nobody else he's ever coached for the Tribe, and it's hard not to believe him. The freshman packs a deadly crossover and — at 6'4′ — isn't afraid to go up against big post defenders when the help comes. He rarely gets his shots blocked because of his ability to elevate and hang, absorbing contact and getting the ball away from defenders' reach before releasing. That's why he's also right on McDowell's heels for the team-lead in free throw attempts with 72 even though the senior's logged 132 more minutes. And when he's feeling it, defenses can't sleep on his perimeter game.
Thornton's ability to penetrate and create his own shots is something that this team just hasn't had for a long time. The offense has been and still is predicated on the three-ball, so to have a guy that can beat defenders one-on-one, draw other defenders and either kick to the open man or go up adds an entirely new dynamic. That's why it can be so frustrating to fans when he gets timid and the offense reverts to one dimensionality.
But of course, we all have to remember that he's got plenty of time to grow, plenty of time to be coached up by former-guard Shaver, and, ultimately, plenty of time to wow the Kaplan faithful. That's why I'm getting on the bandwagon early. I suggest you too get in before you miss something amazing.