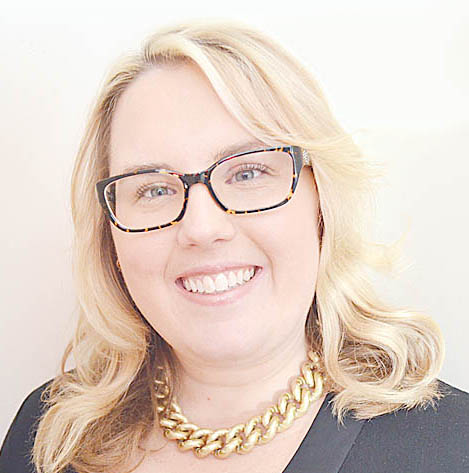 The race for May's Williamsburg City Council election has started to heat up with the recent announcement of another potential candidate.
Christina Carroll '05 J.D. '10 confirmed that she is considering a potential bid for a seat on the council.
According to Win Sowder, Williamsburg's voter registrar, potential candidates for the council must file with the city by March 6. Candidates must also submit a petition with 125 signatures from registered voters in the city, along with other paperwork.
With the announcement, Carroll joins a field of four other potential candidates. The three incumbents, Mayor Clyde Haulman, Vice Mayor Paul Freiling '83 and city council member Judith Knudson, have already announced their own bids. Felix Schapiro '15 has also announced potential plans to run.
"One of the things that the College of William and Mary does great is that it trains students to serve others and serve the community," Carroll said. "I think we're so privileged to receive an education that it's an obligation for us to give back to our community. For me, I think City Council is the best way to give back."
Carroll has yet to declare her candidacy officially, but she plans to make an official decision before the deadline of March 6.
"I'm talking to lots of people around the community at this point," Carroll said. "I want to be educated about what issues are affecting City Council before making a final decision."
Carroll currently serves as the manager of institutional advancement at the Muscarelle Museum. She volunteered at the museum for two years while enrolled at the Marshall-Wythe School of Law before accepting a job with the museum.
"Christina just made an immediate impression — she was very sharp," Muscarelle Museum Director Aaron De Groft said. "She was so full of potential, and that's why we hired her full-time."
Carroll began her time in Williamsburg as a government major at the College. As an undergraduate, she was a member of Alpha Chi Omega sorority and served on the Panhellenic Executive Council.
During her years at the law school, Carroll continued her involvement in campus life by serving as a tour guide.
"She was one of our very best tour guides," Associate Dean for Admission at the Marshall-Wythe School of Law Faye Shealy said. "She certainly is energetic, involved, articulate and engaging. She is a very good listener."
Carroll remains actively involved in the community. She helps to manage An Occasion for the Arts, the annual art festival held in October. She also serves as a youth group leader at her church, Williamsburg Assembly of God, and participates in her neighborhood book club. At the College, Carroll serves as an advisor for the Alpha Chi Omega sorority.
"She has potential for being a successful candidate because she's really interested in what's going on in the community," Muscarelle Curator of Education and New Media Amy Gorman said. "It's a testament to her commitment to the community — she did her undergrad here, attended law school, and then chose to work here."
If Carroll officially decides to run, five candidates will be vying for three positions on the council.
"It's certainly part of the process to give people a choice from which they can make an informed decision," Freiling said. "Having more candidates can be beneficial."
In 2010, five candidates competed for two open seats. Six candidates were vying for three open seats in 2008.
"It's important if people want to serve the community that they run for office," Knudson said. "It's what democracy is all about."
Carroll emphasized that her campaign would focus on issues facing residents of Williamsburg rather than on the other candidates.
"I'm not running against any of them," Carroll said. "I'm running for issues."
Carroll would change the current make-up of the council, as she would be the only person with a law degree. Council member Scott Foster '10 J.D. '14 is currently pursuing a law degree.
"I think it's more important to add the perspective of a lawyer to City Council," Carroll said.
With law training and her years as a Williamsburg resident, Carroll hopes to bring her knowledge of community issues and her passion for civic participation to the race.
"We're a diverse community and we all give back in our own ways to the community," Carroll said. "I think that's what makes us a great community. You need discourse and those different perspectives to make it a good community."