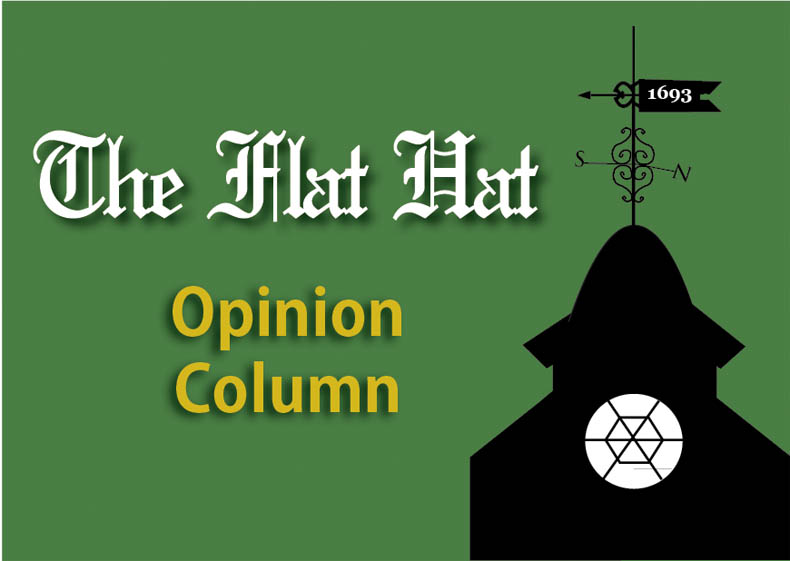 It's a fact of college admissions: By the time 11th grade rolls around, receiving letters from obscure colleges and glossy brochures from University X is an everyday affair. Many of us probably remember coming home after a long day of school and rolling our eyes while simultaneously tossing out the same bland, nondescript white envelope from whatever school it was that day. The College of William and Mary is on a mission to change this with the creation of The Ampersandbox. It's an interactive viewbook (ecofriendly, of course) with unique postcards and online access.
Already a topic on the national stage, the question is whether this will be a successful way to recruit a record number of applicants. The Ampersandbox is a distinctive and innovative way to draw high school students into the world of the College and one that should prove to be highly successful.
What it comes down to is this: It's different. Of all the characterless letters and viewbooks that high school students receive on a daily basis, The Ampersandbox stands out. It has the power to draw in teens and parents alike and persuade them to take a closer look at what showed up in the mail. Sometimes, all it takes is one small detail to distinguish something from everything else. It's true that students are probably not going to want to read two pages of small print about any particular college, but it is likely that they will sit at their kitchen tables and look at pictures. The Ampersandbox is unique in that it features many photos of the school and student life with only one or two sentences at most. Universally, people like simplicity. Families and students are busy and typically not willing to add much to their reading lists, but flipping through The Ampersandbox is like flipping through a magazine. It's effortless.
The College is moving forward in a world that is increasingly reliant on multimedia and the Internet. College recruitment comes down to reaching out to prospective applicants. In this day and age, the Internet provides the universal meeting ground. Students often receive pieces of mail and throw them out. There's really no need to ever look at or think about them again. But once The Ampersandbox comes in the mail, there is another dynamic for those students whose curiosity has been spiked, and this can blaze a trail to the College. This recruitment technique is an ideal example of how to grow with the times successfully. The College is moving forward and keeping up with the ever-changing world of college admissions, and this is something to commend.
Ultimately, The Ampersandbox is not about letters written in fancy calligraphy or comprehensive packages of information about academics. It is about student life and what it looks like to be a student here. It fits into people's lives more than the tedious ten page packet sent out by so many other colleges. It's easy to look at, it's fun to show people, and I can't think of a better way to get people excited about this beautiful campus and the people who go to school here. This "box" has personality. It provides a glimpse into student life that any old letter cannot, and it should prove to be an incredibly effective admissions technique. There are images portraying the everyday life of students who go here: students sitting in the Sunken Garden basking in the sun after class or in Swem, supporting one another while they study together. This is the culture and character of the school. After two years here, I'm still blown away by our campus, by our brick-paved paths surrounded by green gardens and old buildings. I'm sure it would prompt any high school student to take a second glance if those pictures showed up in the mail.