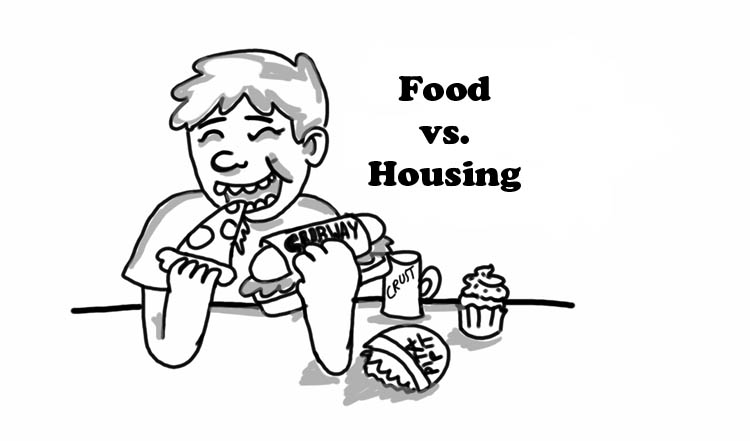 In the spring of 2011, many alumni of the College of William and Mary were saddened by the news that Mama Mia's restaurant was to be demolished. Current students, however, may not have noticed at all.
Mama Mia's stood inactive for years on the corner of Prince George Street and Armistead Avenue. Now, the space will finally serve a purpose. The Williamsburg City Council is working on a project to create the Prince George Commons, a privately owned complex consisting of apartments and retail space.
Once upon a time, Mama Mia's was the equivalent of the current College Delly. A restaurant-bar combination with cheap pitchers and greasy food, it was the hub of the College's nightlife and a campus landmark. The whole deli scene was oriented around it: Alize, Paul's (then dubbed the "Dirty Deli") and Mama Mia's made up the trifecta.
But times changed, as they tend to do. Paul's changed locations, Alize shut down and Mama Mia's was abandoned. We've since seen the advent of Tribe Square and a new bar is soon to open next to Paul's.
These developments shouldn't be viewed as steps away from tradition, but rather as progression toward a modernized and revitalized college town. Let's be honest: this catch-up has been a long time coming.
Some of you might argue that building this complex will disrupt the authentic feel of the Colonial Williamsburg area. I'd like to remind you that regardless of the pride we all take in our historical roots, this is a college town, and it's 2012.
Meanwhile, the improvements downtown will make the whole area more tourist-friendly. We've all seen the positive effects that Tribe Square has had on the community. Just because something is new, clean and efficient doesn't mean that it's a detriment to the town.
The addition of these complexes also helps to solve the problems that every student faces during the housing process. Until now, we've have been forced to bank on a lottery in hopes of getting into College housing with a decent location that isn't crumbling. Opting to live off-campus means scrambling to find a landlord who won't cheat you out of your money and elbowing your way past other students when a housing opportunity arises.
In the past, quick and affordable eats have been limited to the Cheese Shop and Aroma's. The opening of the restaurants in Tribe Square and the shops to come with the Prince George Commons will help to reduce this frustrating problem.
Williamsburg is finally realizing the needs of its college-age population: that is, affordable food and more housing opportunities. Potential students will no longer be turned off by the lack of these amenities, which other schools have in abundance.