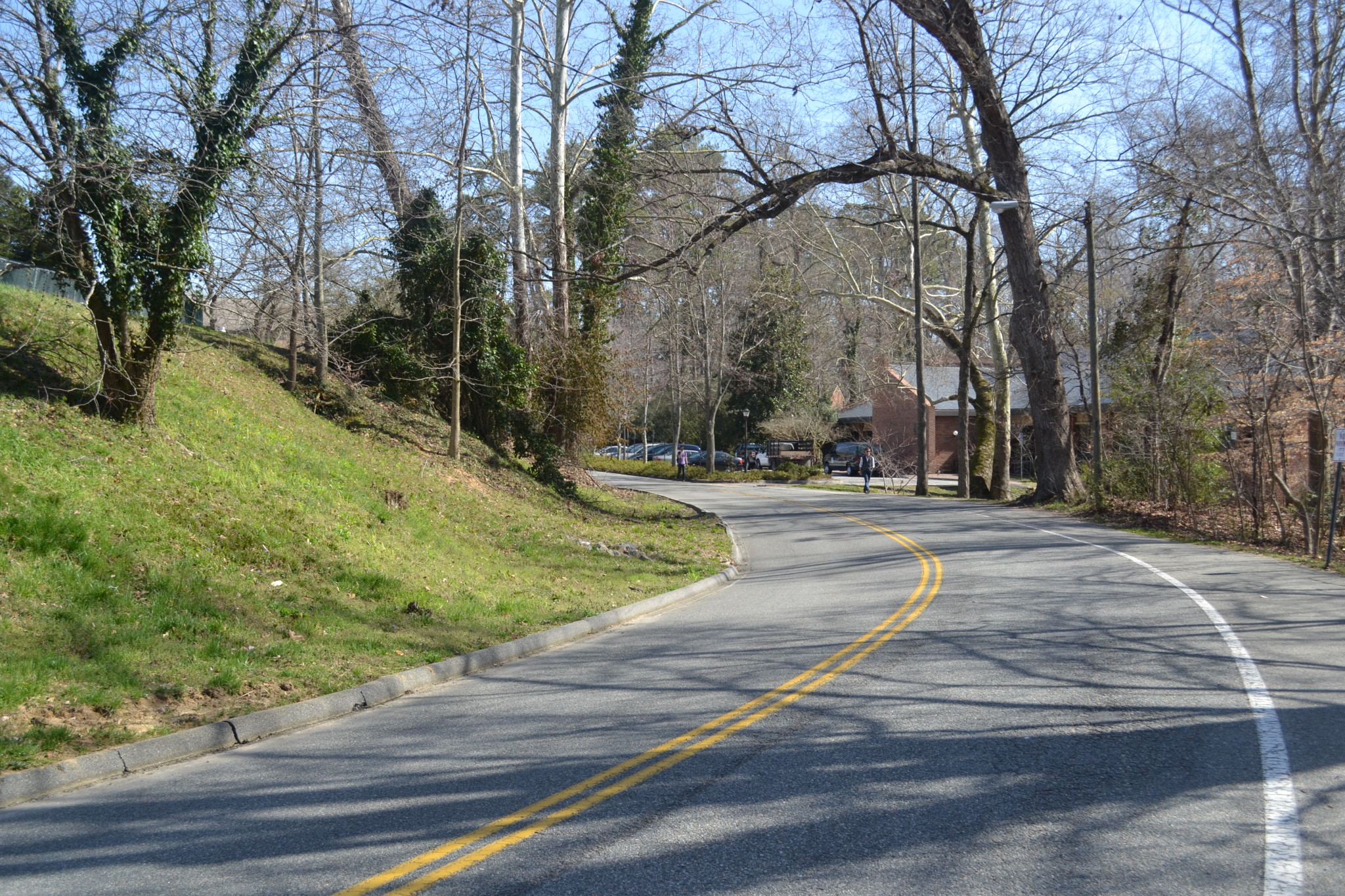 For 319 years, the College of William and Mary has received accolades for its accomplished alumni, its myriad traditions, its historical location and its distinguished academics. Until recently, however, one of the College's most noteworthy attributes has gone largely unnoticed: its sexy geography.
Maxim magazine named Williamsburg's Gooch Drive the Sexiest Street in America in its March 2012 article, "The Sexiest Things in America." The article was conceived as a result of Maxim's annual Hometown Hotties competition, in which readers voted Florida native Dominique Storelli the 2012 Hometown Hotties champion. In light of this selection, Maxim was inspired to scour America for other sexy things it has to offer.
"We were considering her [Storelli] the sexiest girl next door, and so then we thought, since we have her, why don't we think about — around the whole country — what are some of the other sexiest things?" Maxim Entertainment Director Patrick Carone said. "Not just people, but also everything that you see on the list, from bands to rock formations to cars to sculptures … everything under the sun."
Gooch Drive — home to the Daily Grind, the Student Health Center, the Jimmye Laycock Football Center and the lodges — is not sexy because of its history, its residents, or its appearance; it is sexy because of its name, which is slang for perineum. According to the article in Maxim, "students at the College of William and Mary can't help but snicker when they stroll this street."
"Gooch Drive — that one was actually found by our intern, whose name's Susanna Gooch, and we thought that was funny," Carone said. "We used to call her 'The Gooch.' She was doing some research, and she found out that there was a street by William and Mary called Gooch Lane [sic]. The word 'gooch,' we think it's funny because it's a funny part of the human anatomy, plus it's a word that goes by so many different names. That's why we decided to name it the Sexiest Street in America."
In spite of all this, Tribe pride for this accomplishment seemed to be lacking in the College community, which generally felt that Gooch Drive, double entendre and all, is anything but sexy.
"I don't think I would necessarily say 'sexy' would be the right adjective, but I definitely think that there's a lot of charm on Gooch Drive," Rachel Quinones '13 said. "There's a bunch of cute lodges, and I know a lot of people that live in the lodges and they're fun places to hang out, and the Grind is a wonderful spot to do work, and mostly to not do work."
Daily Grind manager Scott Owen felt equally perplexed by the choice. His experiences with lost shipments for the Grind suggest that many people cannot even locate Gooch Drive, let alone single it out.
"Gooch Drive is one of those streets that most people don't know it's called Gooch Drive," Owen said. "If I put it in for shipment, they always come back and say, 'We can't find that.' It's nice, but sexy? Even if you take the literal [definition] — even if that's the reason why — I still don't get the sexy part of it. I mean, maybe for some people, but not for most people."
Carone worked closely with Editor-in-Chief Dan Bova and the rest of the Maxim staff to compile the "Sexiest Things in America," which included predictable titles such as, "Sexiest Beach" (South Beach, FL) and "Sexiest Strip Club (Safari Showclub, Portland, OR), along with more unusual ones, such as, "Sexiest Ice Cream Truck" (Aphrodisiac Ice Cream, Miami, FL) and "Sexiest Place of Worship" (Winners Church, Queens, NY).
Carone's personal favorite title was "Sexiest Rock Formation" (Arches National Park, UT).
"God must have had a real sense of humor," Carone said of the phallic-shaped geology.
While the College may be able to boast about the Sexiest Street in America, it is not unique in its sexiness: Louisiana State University snagged the "Sexiest College" title.
"We've been hearing from a lot of people; people have been sending us emails," Carone said. "Louisiana State University was particularly excited about being named the sexiest school, and I actually spoke to someone from one of the newspapers over in Baton Rouge about it — they were excited about that."
As a whole, Gooch Drive and the other Sexiest Things in America have elicited a positive reaction from Maxim readers across the country.
"It's been getting a very good response," Carone said. "People seem to be connecting with it — they like that we see sexiness everywhere we look."