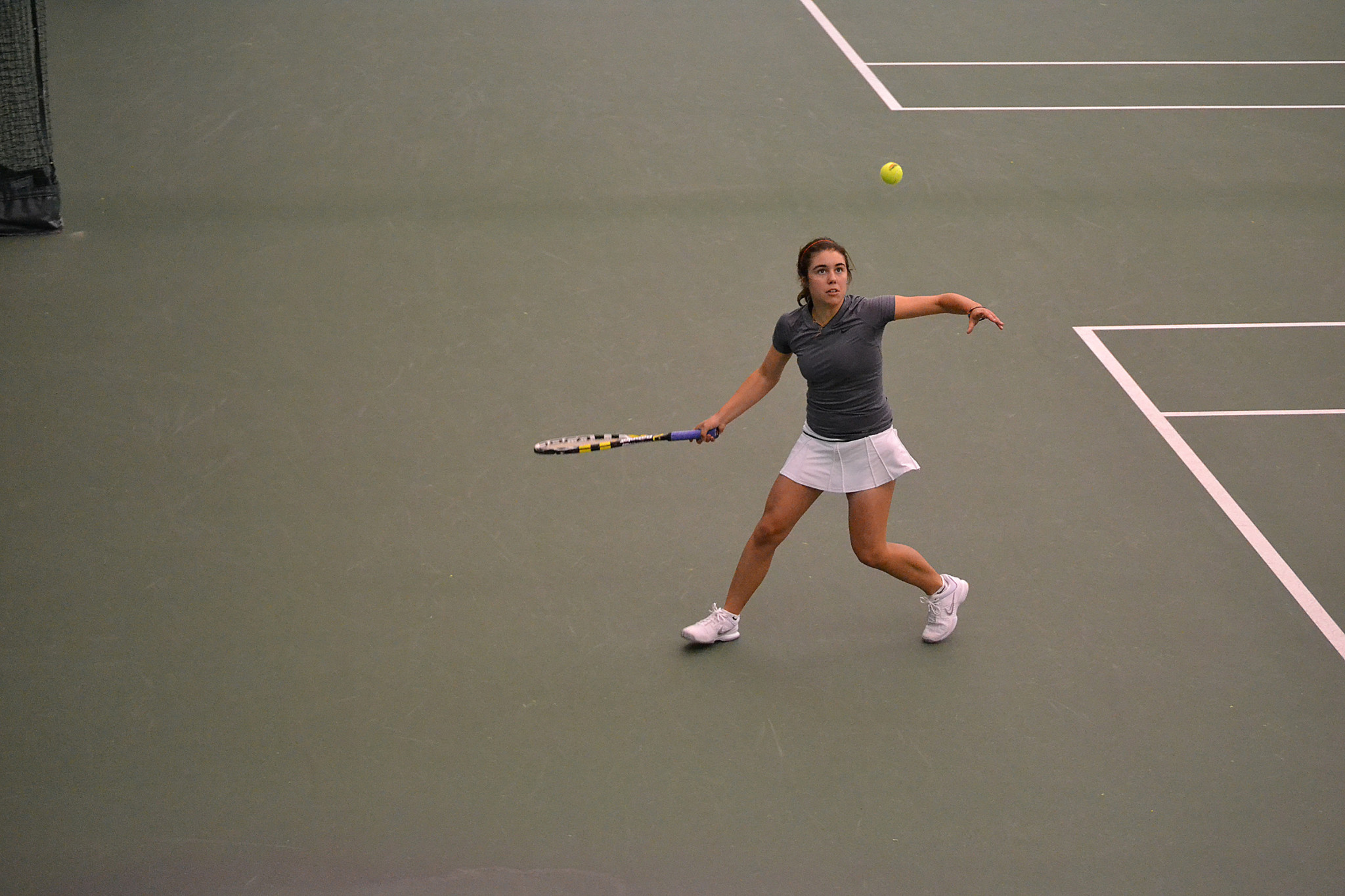 William and Mary scored a home victory Sunday, topping visiting Wisconsin 4-3.
The College (4-9) grabbed the first point of the match on the strength of wins by its top two doubles pairs. Sophomores Hope Johnson and Jeltje Loomans teamed up to dominate their Wisconsin counterparts for an 8-0 victory at the No. 1 spot while junior Anik Cepeda and sophomore Maria Belaya pulled out an 8-5 win at the No. 2 slot. The pairing of senior Katie Kargl and sophomore Sydney Smith fell in its No. 3 matchup, 8-3, but the loss proved meaningless as the 2-1 victory in doubles play gave the Tribe a 1-0 overall lead heading into the singles contests.
It then looked like the College would run away with things at the start of singles play, as Belaya quickly dispatched Wisconsin's Nicky Stracar, 6-0, 6-3, in the No. 1 matchup and No. 3 sophomore Kayla Rizzolo dropped Hannah Berner, 6-4, 6-1, to give the Tribe the first two singles matches.
The Badgers wouldn't go down easily, however. Johnson suffered a 6-1, 2-6, 6-4, setback to Wisconsin's Sarah Loebel in the No. 4 slot and just minutes later Loomans — playing in the No. 2 singles match — fell to Wisconsin's Alaina Trgovich 1-6, 6-3, 7-6. With two matches still awaiting a conclusion, the Tribe held a narrow 3-2 lead.
But Wisconsin tied it all up when the Badgers' Nova Patel defeated Cepeda 3-6, 7-5, 7-6, in the No. 3 spot. The entire match came down to the No. 6 pairing of Kargl and her Wisconsin counterpart, Angela Chupa. Kargl took the first set, 6-4, but Chupa battled back, winning the second set on two tiebreakers, 7-6. With the match in the balance, the third set went back and forth, but the College's senior pulled it out in the fourth tiebreaker.
Next up, the Tribe will travel south to take on North Carolina State in Raleigh Thursday.