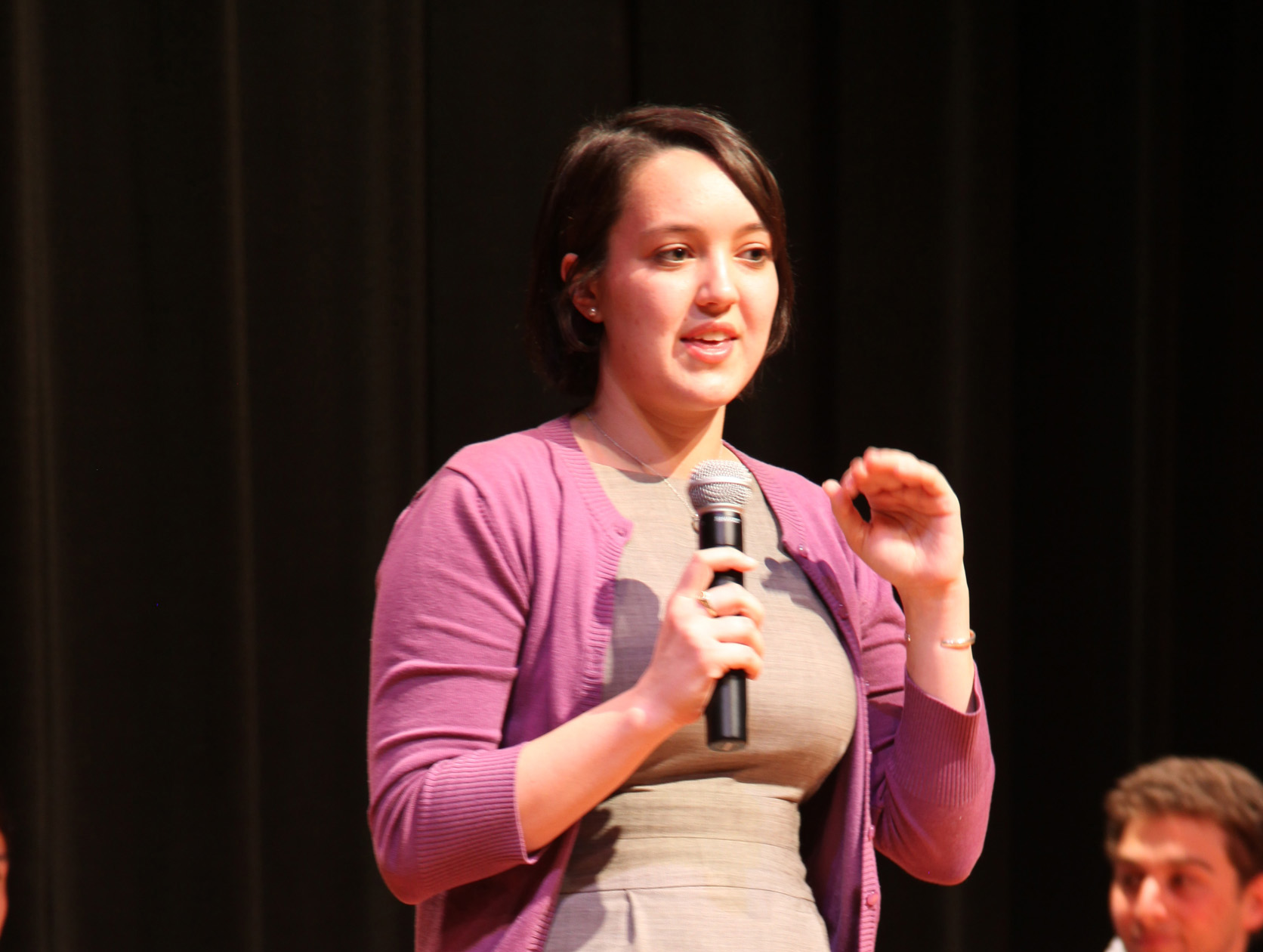 "Celebrate the experience" is the phrase emboldening the campaign of Grace Colby '13 and Alyssa Zhu '14 for Student Assembly president and vice president, respectively.
By posting campaign flyers and Facebook updates to their website, Colby and Zhu have spread their belief that a focus on students enjoying their time at the College of William and Mary is the best way to improve the community overall.
"Our overarching thing is just celebrating who we are and making everybody work toward a happier and healthier campus," Colby said. "I don't think you can ever guarantee that a campaign promise will be turned into a reality. The only guarantee I can make is that I genuinely care about this place, and I genuinely want to make this place a better place for students."
Through the creation of a peer counseling program on campus and a step-by-step breakdown of the SA budget, among other initiatives, Colby and Zhu hope to better student life on campus.
"The SA is the governing body, and they have all of these resources that students can have," Zhou said. "I want to make sure that students have all of the opportunities to make sure that everyone gets that feeling of home when they come here and to make sure they are truly enjoying their time at William and Mary."
Colby and Zhu advocate for transparency and accessibility, two issues that have come to the forefront in critiques of the SA over the past year.
"We are really about building on the momentum that the Student Assembly has gained this year," Colby said. "We want to use that base of momentum and just continue to move forward."
To that end, many of their initiatives stress easier communication between the SA and students through social media and the SA website.
After spending three years in the SA senate, Colby acknowledged that internal friction exists in the legislative branch. However, few incumbent senators are running in this year's election.
"I think there is a huge opportunity this year because so few people are actually returning to [the SA] senate," Colby said. "If the executive has that climate of collaborating and working together and listening to students' ideas, we can hopefully get the senate to join our vision."
Together the ticket combines experience from both branches, with three years of senate experience from Colby and one year of executive experience from Zhu. In the past year Colby served as the Finance Chair of the Budget Appropriations Committee while Zhu held office as Undersecretary for Student Services.
"I think a lot of people — almost everybody in this race — is very experienced with the SA and knows how the SA works, but I don't think that is even the most important thing here," Colby said. "It is more about being a very committed person and about having ideas and being able to turn those ideas into actions."
While both have experience working in the SA, Colby and Zhu point to their experiences working within a number of student organizations, both on- and off-campus.
"I just think that my passion for William and Mary and just all of the experiences I have had here in all of the different organizations I have been in have really made me the person that can take this organization to the next level," Colby said.
Zhu stressed the accessibility of both herself and Colby as an added strength to their ability to connect with students over the next year.
"In general, our personalities are more down-to-earth," Zhu said. "In that way, we can influence people to not go with the political friction, but rather to really understand the content of these ideas and that we really need to be helping the students."