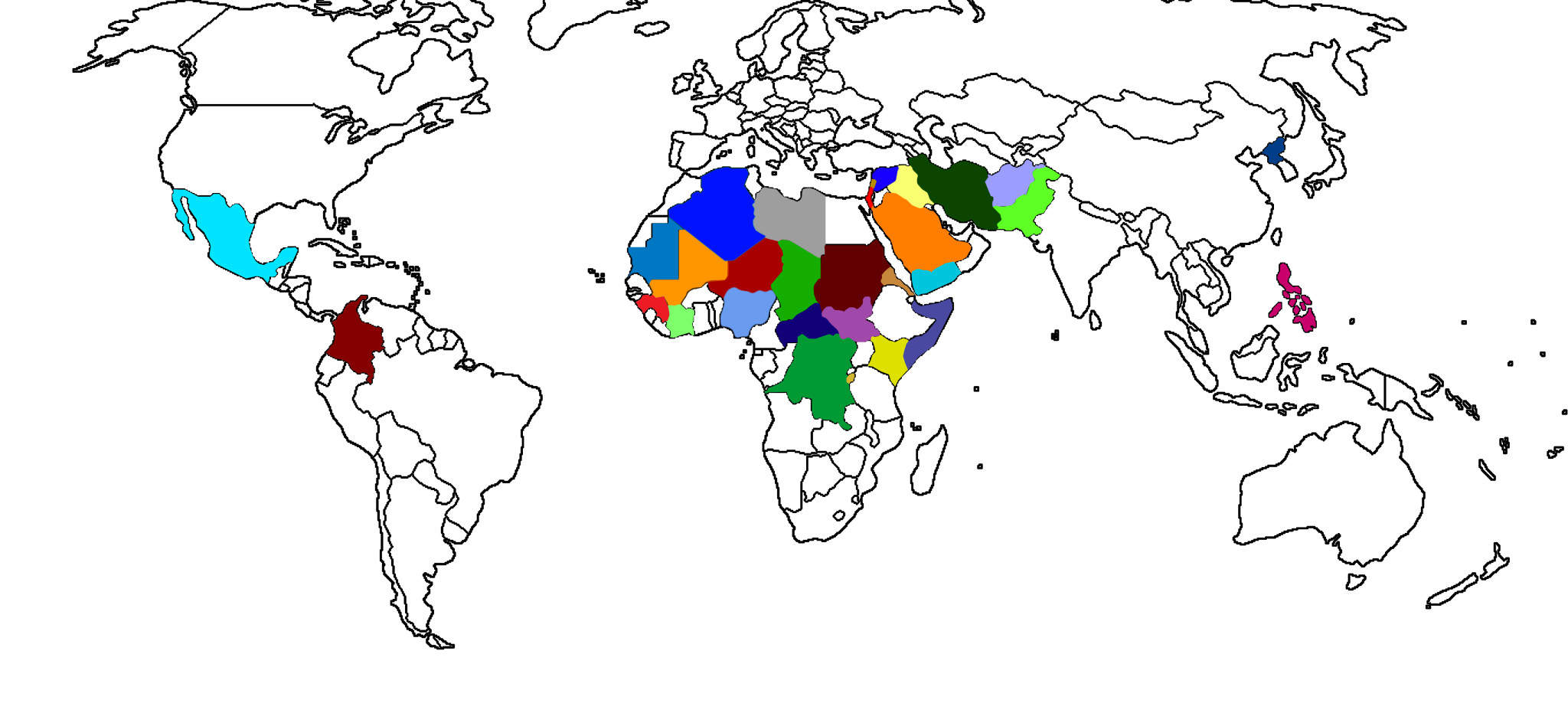 In an attempt to open doors for students while still keeping them safe, the College of William and Mary administration enacted new restrictions on  travel.
The College's new Travel Warning Policy was crafted in response to the U.S. Department of State's revised list of at-risk countries.
However, the policy's effect may be minimal since the administration intends for it to serve as a review process rather than an outright ban, and no College study-abroad programs presently exist in the at-risk countries.
"I am a strong supporter of this decision and am dedicated to bringing it to a conclusion," Vice Provost for International Affairs Stephen Hanson said. "I should also add that we did consult several faculty committees. … This is becoming standard practice of universities in conversation about risk with study abroad."
The policy, according to the College website, applies to "all undergraduate student travel sponsored, organized, supported or recognized by the College of William & Mary, including the Virginia Institute of Marine Science," and would require travel to designated countries to receive prior approval by the University Travel Warning Review Committee, or TWRC. Without approval, students will not be able to transfer academic credit earned at institutions in designated countries since personal travel outside College jurisdiction would not be subject to review.
"The actual policy before was more restrictive. It prohibited any funding for student travel to designated countries," Hanson said. "This [current] policy allows us to, in some cases, review and support travel, whereas the previous policy restricted all travel … In some ways we have created a more flexible structure."
For a nation to make the list, it must fit the State Department's definition of "when long-term, protracted conditions that make a country dangerous or unstable lead the State Department to recommend that Americans avoid or consider the risk of travel to that country," according to the department's website. Many nations undergoing social unrest and revolution, such as Libya and Syria, are among those on the list, but so are countries frequented by many Americans, including Israel and Mexico.
"The State Department didn't contact us at all … so the issue really is that we want to respect the State Department when they provide us with a list like this," Hanson said.
The TWRC's process will consider applications from multiple angles, taking into account the expertise and recommendations of area experts, the nature of the travel itinerary and available resources within the country for emergency response.
"We are going to take very seriously the kinds of factors that are listed in the policy for making our assessment in individual cases," Hanson said. "We think that in time people will appreciate this extra care. Our goal is to open doors and make it safe, so we think this policy allow us to reach that balance."