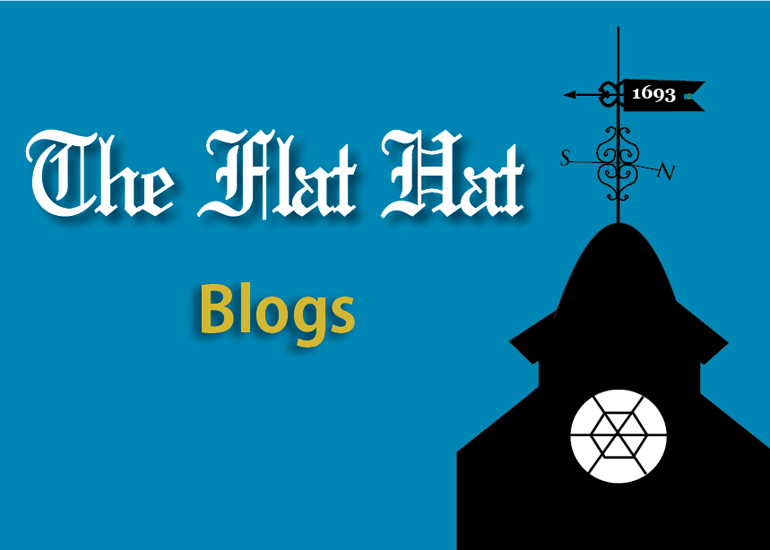 Sometimes you have a day that's so perfect that you really don't have to do anything at all to make it better. Just being is enough. Whether it is hanging out with friends in the Sunken Garden, taking a drive to Yorktown Beach, or just running errands, some days are simply fantastic. In these moments, you don't need to be listening to the perfect playlist, but simply relaxing, yet upbeat music can help make it even better. So, here is a playlist that isn't perfect, but it's perfect for a perfect day.
"Starstruck" – The Kinks
The Kinks are never going to be free from being The Beatles' kooky little brothers, but that's what's so great about them. They're funny and, vicious sibling rivalry aside, never made their music too terribly serious.
"Four Winds" – Bright Eyes
"Ophelia" – The Band
"Hang On To Your Ego" – The Beach Boys
As happened in 1966, this song was originally supposed to be released on "Pet Sounds", but controversy over apparent LSD references led Brian Wilson to change the lyrics, making the song "I Know There's an Answer." Apparently egos and acid are somehow related? Beats me.
"Don't Be Shy" – Cat Stevens
"With Whom to Dance" – The Divine Comedy
As might be evidenced by the rest of this playlist, I really like covers. Seeing how a song you like (or hate) has been reinterpreted by a different artist is one of my favorite things. This song is great because it's a quintessentially English band, The Divine Comedy, covering my favorite band, The Magnetic Fields. They don't change a ton about the song, just enough to point out all of the really good things about this song, like the first line.
"Son of a Preacher Man" – Etta James
"What a Day for a Daydream" – The Lovin' Spoonful
"Ton Meilleur Ami" – Francoise Hardy
"Love Is Lighter than Air" – The Magnetic Fields
"Magic Show" – Electric Owls
"Plastic Jesus" – Jack Johnson
Otherwise known as "that one song from 'Cool Hand Luke,'" "Plastic Jesus" is a real good song that Jack Johnson hasn't perfected, but made relatable. He's done what he always does: making things listenable. Not good, but easy to listen to. I appreciate that in a song.
"I Hear Them All" – Old Crow Medicine Show
"I Kissed a Girl" – McFly
"Stacy's Mom" – Fountains of Wayne
Is it embarrassing that I still listen to this song? Maybe. But you know what, I don't care. Because the early 2000s was a time of wonderful magic when songs like "Stacy's Mom", and "Don't Want You Back" and "Hey Ya" were considered real music. The fact of the matter is, they're fun songs to listen to. At least they're better than "Skyscrapers."
"Steady as She Goes" – Corinne Bailey Rae
"Hounds of Love" – The Futureheads
"Good Golly Miss Molly" – Little Richard
"Never Hand Nobody Like You" (Featuring Zooey Deschanel) – M. Ward
"3rd Planet" – Modest Mouse
"How to Embrace a Swamp Creature" – The Mountain Goats
This song might be a little heavier than most of the songs on here, but listening to the Mountain Goats makes me feel like I'm in another world entirely because of John Darnielle's song writing abilities. Plus, they're going to be playing at the College of William and Mary on the Sunken Gardens, making them exactly the type of music this playlist is intended for: SG-chilling.
The full streaming playlist can be found here: http://8tracks.com/jawtheking/roll-on-by