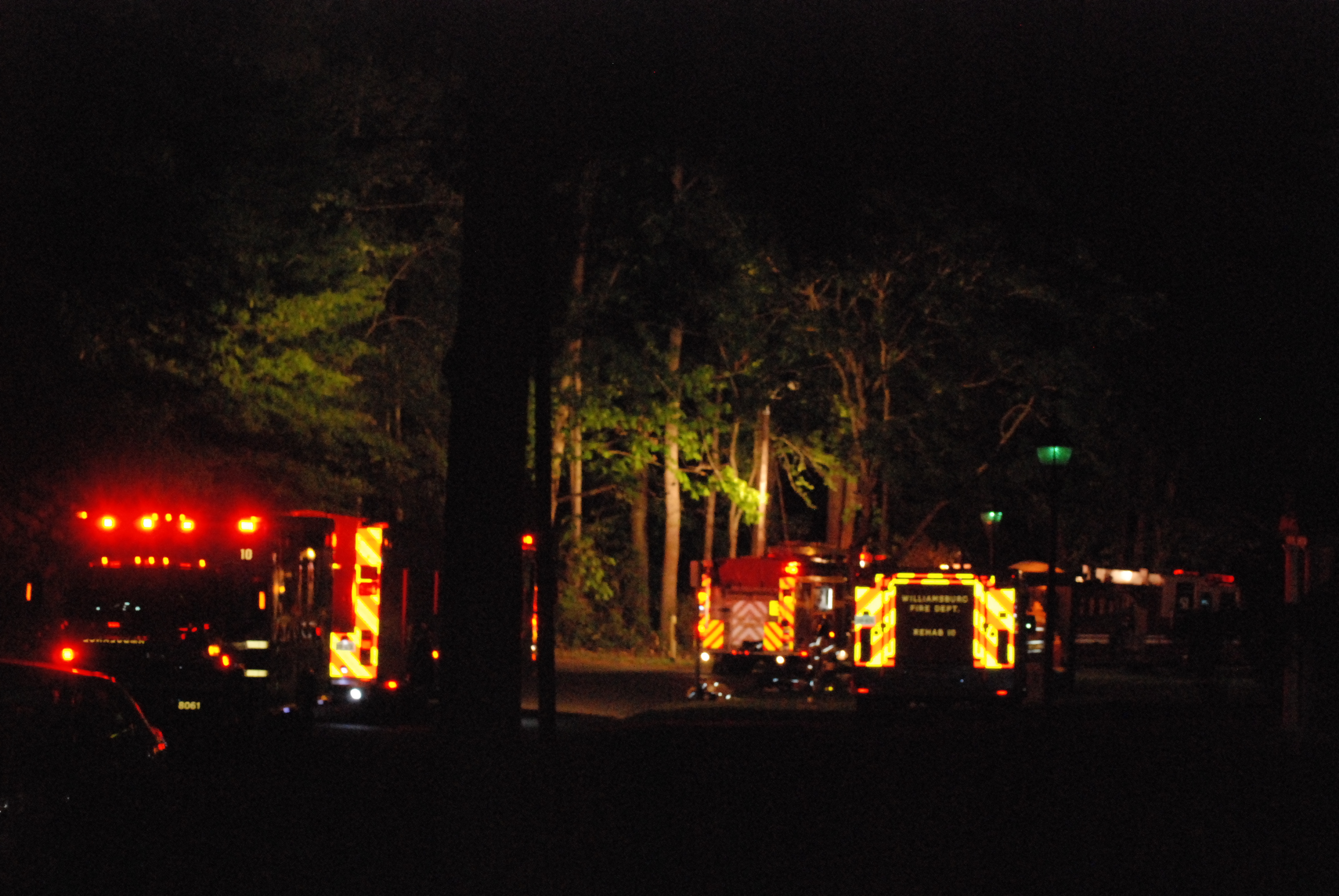 A chimney fire destroyed a house on Rolfe Road immediately adjacent to the Ludwell Apartments Wednesday night.
The house, owned by Gregory and Kathy Price, suffered extensive damage, leaving only one wall remaining. No one was harmed in the fire.
Jackie Richard '13, Katherine Russo '12 and Kristen Hamel '12 were in their Ludwell apartment Wednesday evening when they noticed smoke near their back window.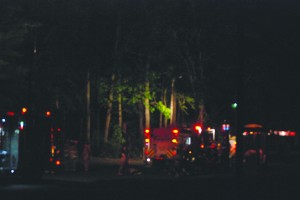 "At first, I just thought it was fog," Russo said. "We decided to go outside anyways and look at the house. We thought we saw flames in the chimney, so we started pounding on the doors and windows."
Richard began calling 911 while Russo and Hamel continued knocking on the door to alert the residents.
Williamsburg City Council candidate Ginger Crapse '89 was canvassing in the neighborhood with high school student Aaron Goldstein when they noticed fire coming from the house's chimney.
Crapse and Goldstein joined the three students from the College of William and Mary who were already at the scene.
When no residents responded to the knocking, the group split up, knocking on various other doors.
"I ran around the other side, banged on the door and it did no good," Crapse said Wednesday night. "I kicked the door in. You can't fool around. You've got to get the people out."
According to Crapse, the couple was watching a movie with their friend Barbara Murphy in the basement. Due to the barking of the couple's two Jack Russell terriers, the group failed to hear the knocking initially.
"I just said, 'Get the things that you can physically grab in five minutes because it's just in your chimney now, but it'll spread,'" Crapse said.
Goldstein and the College students continued to call 911 in the meantime.
The homeowners, Murphy and the two dogs escaped the blaze in time.
"I never imagined that the fire would spread," Russo said. "By the time the fire department got there, it had engulfed the whole house."
Due to the distance of the house from the road, fire crews had difficulty accessing the house with their equipment. By one a.m., they were able to fully access the house.
"I think we were all just in shock," Richards said. "It seemed to be contained in the chimney. We couldn't believe it spread so quickly."
Crapse credited her quick thinking to the intensity of the moment and to her experience as a police dispatcher.
"Well, adrenaline kicks in," Crapse said. "You have to be clinical, you have to be logical, and the people in the house are not going to be because they're emotionally attached to the house."
The three students stayed with the couple as crews responded to the scene, holding their dogs as they tried to console the homeowners.
"We just knew that we needed to help them," Russo said. "It was so sad because the fire spread quickly and all we could do at that point was help console them. I think that all three of us would like to continue to help them though. They're going through something really traumatic."