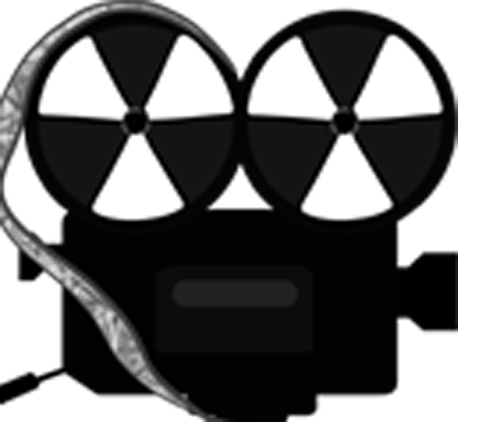 As the semester draws to a close, summer beckons as a much-deserved break from essays, midterms, group study sessions and late-night trips to Wawa. Although College of William and Mary students take advantage of this time to partake in fellowships, jobs and internships, they also find time to see the latest Hollywood films. With 67 films premiering between the months of May and August, all moviegoers will surely find a film to suit their interests. Listed below is a sampling of the superhero, fantasy, comedy and thriller films audiences can expect this season.
The Avengers
The culmination of five superhero films, "The Avengers" weaves together the narratives of its famous Marvel heroes, including Iron Man, Captain America, The Hulk, Thor, Black Widow and Hawkeye. Under the auspices of S.H.I.E.L.D, a peace-keeping organization run by Nick Fury, the superheroes are called together to save the planet from Loki, the latest nemesis against humanity. Although limited in explaining the story lines for each of the protagonists, the film clearly brings life to the characters beloved by comic book enthusiasts.
Directed by: Joss Whedon
Starring: Robert Downey, Jr., Chris Evans, Mark Ruffalo, Chris Hemsworth, Scarlett Johansson, Jeremy Renner and Samuel L. Jackson
Release Date: May 4, 2012
Rated: PG-13
Battleship
After a one-year postponement, Peter Berg's film adaptation to the Hasbro board game will flaunt its superb visual effects and eye-catching explosions to thriller-enthused audiences. Unlike the board game, however, the plot focuses on the battle between humans and aliens, who first make their appearance in an attack on Hong Kong. As such, the film that began as a reference to the popular children's game shares the connection in name only; the film instead appears more in line with "Transformers," combining a rock-genre soundtrack with close-up shots of warfare in a visually appealing and fast-paced film.
Directed by: Peter Berg
Starring: Alexander Skarsgård, Taylor Kitsch, Brooklyn Decker, Rihanna and Liam Neeson
Release Date: May 18, 2012
Rated: PG-13
Abraham Lincoln: Vampire Hunter
Based on the bestselling novel by Seth Grahame-Smith, this film combines history and fantasy into a narrative about the country's sixteenth president. Following the murder of his mother, Nancy, Abraham Lincoln is convinced that vampires, supported by plantation owners, are attempting to take over the United States. The film traces his journey to eradicate them. While historians will certainly deride the film's historical inaccuracies, audiences will surely appreciate Tim Burton's eccentric filmmaking aesthetic and, furthermore, watching Honest Abe wielding an axe.
Directed by: Timur Bekmambetov
Starring: Benjamin Walker, Mary Elizabeth Winstead, Alan Tudyk and Dominic Cooper
Release Date: June 22, 2012
Rated: TBA
To Rome with Love
In his classic style of intertwining stories and witty dialogue, Woody Allen captures the spirit of Italians and American expatriates in his new film, "To Rome With Love." Already grossing $3.7 million in its opening weekend in Italy, the film follows a narrative style similar to that of "Vicky Cristina Barcelona," depicting the emotionally charged ties of romantic relationships and  the individuals' connections with the city in which they live. The film marks Allen's first on-screen role since "Scoop." While the film takes advantage of the talents of its many actors, the question remains if it can live up to the high expectations set by Allen's last film, the Academy Award-winning "Midnight in Paris."
Directed by: Woody Allen
Starring: Ellen Page, Jesse Eisenberg, Penelope Cruz, Alec Baldwin and Woody Allen
Release date: June 22, 2012
Rated: TBA
Brave
After the relatively poor performance of "Cars 2," Pixar aims to renew its characteristic award-winning showmanship with "Brave," a tale of a young Scottish princess. While the portrayal of a princess may evoke the Disney movies of our youth, the film breaks from the conventions set forth by its predecessors like "Snow White" and "Sleeping Beauty." Princess Merida does not intend to marry a prince, and her unwillingness to conform challenges the foundations of her kingdom's heritage. However, her actions lead her country into turmoil, and she must use her courage and expertise at archery to save the kingdom from the curse brought upon it. Ultimately, however, this film will be praised for its use of a female protagonist — the first in any Pixar film.
Directed by: Mark Andrews and Brenda Chapman
Starring: Kelly MacDonald, Emma Thompson and Kevin McKidd
Release Date: June 22, 2012
Rated: TBA
Moonrise Kingdom
The celebrated director of "Rushmore" and "The Royal Tenenbaums" returns to the screen with this 94-minute tale. Set in 1965, two young lovers — Suzy and Sam — decide to run away, leaving their families and the people in their small New England town in a frenzy to find them. With Wes Anderson's unconventional filmmaking techniques and narrative plot line, the film portrays, even venerates, the importance of the ordinary — including a seemingly banal story of two children in love. Through the acting talents of its numerous actors, including Bill Murray in his sixth film with Anderson, the short yet sweet "Moonrise Kingdom" will cater to audiences eager for a new take on romantic comedy.
Directed by: Wes Anderson
Starring: Bruce Willis, Edward Norton, Bill Murray, Tilda Swinton and Jason Schwartzman
Release Date: May 25, 2012
Rated: PG-13
The Dark Knight Rises
As the concluding film in the Christopher Nolan's Batman trilogy, "The Dark Knight Rises" seeks to stun audiences with even more visual effects and violence than its Academy Award-winning predecessor "The Dark Knight." In this chapter, billionaire Bruce Wayne, Batman, having fled eight years prior to escape persecution for the crimes committed by Two Face, returns to defend Gotham City from the new terrorist, Bane. Once there, he meets Selina Kyle, Catwoman, an enigmatic woman who works under Bane. While the film is set to be a box-office hit, with tickets for the New York premiere already sold out, it is unclear whether Tom Hardy's performance as Bane can compare to Heath Ledger's exceptional and award-winning personification of the Joker.
Directed by: Christopher Nolan
Starring: Christian Bale, Anne Hathaway, Tom Hardy, Joseph Gordon-Levitt, Michael Caine, Gary Oldman and Morgan Freeman
Release Date: July 20, 2012
Rated: PG-13