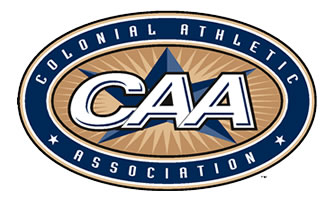 It's taken a while, but we all knew that the seismic shifts in the NCAA power conferences would eventually trickle their way down to the mid-majors. Now, with one school already gone and possibly three more on their way, William and Mary may soon be looking at a very different CAA.
Here's a look at what each school has been rumored to be doing, according to reports from various media outlets:
George Mason: For months, we have been hearing rumors that GMU and VCU would be leaving the CAA for the Atlantic-10 beginning in 2013. CAA commissioner Tom Yeager and the athletic departments at both schools have categorically denied any move to the A-10, but the rumors have continued to surface. The New York Post's Lenn Robbins tweeted April 20 that GMU and VCU would both be joining the A-10 on May 1. May 1 has come and gone, and it is still unclear as to whether Mason will make the jump to the A-10. One report surfaced Wednesday from Eyes Radio's Tom Block, who claims that sources within the George Mason athletic department told him that GMU will not make the move to the A-10. Block's source said the decision was made within the last day or so. Whether the Patriots' decision to stay in the CAA is final has yet to be confirmed. Either way, things might become a little more difficult with mid-major basketball powerhouse Butler announcing that it will join the A-10 Wednesday. George Mason was rumored to be worried about the stability of the A-10, but Butler's decision to join certainly leaves little doubt about the stability of the conference.
Virginia Commonwealth: As of right now, the Rams could be the key to conference realignment. All reports out of Richmond have VCU as being very undecided about its future. VCU, like George Mason, is actively considering spurning the CAA for the A-10. One added complication to VCU's situation is the departure of athletic director Norwood Teague, who will leave to take over the AD job at Minnesota. According to the Daily Press, Teague, who is scheduled to leave VCU Friday, has been rumored to have recommended to VCU school president Michael Rao that the Rams stay in the CAA for at least 2012-13. The Richmond Times-Dispatch's Tim Pearrell talked to a VCU source who claimed that no decision had been made because of the ongoing fluidity of the situation. Pearrell's source also mentioned that interim athletic director David Benedict and Rao would come to a decision regarding the matter. It's tough to tell exactly what the Rams are thinking. Teague's recommendation would indicate that the Rams are poised to stay within the CAA for at least one additional season, but no one knows how much weight his recommendation will carry in light of his departure.
Old Dominion: For weeks, all of the CAA realignment talk was centered on GMU and VCU. Recent developments, however, now have Old Dominion at the center of CAA departure buzz. ODU has been in talks with other conferences after learning that GMU and VCU were entertaining a possible departure from the CAA. According to the Daily Press' Dave Fairbank, ODU is actively studying a move to Conference-USA. Additionally, The Virginian-Pilot's Ed Miller's source claims that C-USA officials are pressing ODU's athletic department for an answer within the next week. The C-USA, which has recently been raided by the Big East, is looking to add Charlotte, Florida International, Louisiana Tech, North Texas, and Texas-San Antonio and Old Dominion, with Middle Tennessee State also being a possibility. The move, which represents a big shift from the CAA, is interestingly different from GMU and VCU's possible move to the A-10. Both VCU and GMU are basketball schools and the A-10 is looking to become the premier mid major basketball school. Old Dominion, however, is a traditional basketball powerhouse looking to join a traditionally football-driven league. The move would also require Old Dominion to transition from the FCS level to FBS level in football. The Monarchs recently underwent a transition process after resurrecting their football program a few years ago in order to join the CAA. A move to C-USA might be too good for ODU to pass up.
One important thing for CAA fans to remember is the amount of power that these top three schools wield. VCU, GMU and ODU are the CAA's top three basketball programs, and the loss of all three could prove devastating to the future of the league. Additionally, none of those three wants to be in a league without the other. ODU recently started up talks with C-USA because it was worried about a CAA without GMU and VCU. If all three schools can convince one another that the CAA can be saved, they could all stay, but if not, look for the conference to undergo a major shift. There is no telling what moved by ODU, VCU and GMU could do. The other schools in the conference could entertain moves, or the CAA could look to bring in new schools. What does this mean for other current CAA members?
Georgia State: Gone. GSU announced they would be leaving for the Sun Belt conference a few months ago. The CAA is rumored to be looking for a replacement for GSU.
James Madison: JMU fans, who have long clamored for a move to the FBS level, have reason to worry. From what I could tell, it doesn't look like JMU has received much attention from other conferences considering a move. If the CAAZone boards are any indication, JMU fans seem to want to see the CAA survive and everything go back to normal.
UNC-Wilmington, Drexel, Hofstra, Northeastern, Delaware, Towson, Delaware, William and Mary: Nothing solid confirmed from any of these schools. Interestingly, College Athletic Director Terry Driscoll wants to take a "wait and see" approach concerning the Tribe's chances of moving. Some have speculated that William and Mary would be a good fit in the Patriot League if the CAA implodes. Driscoll, who talked to Fairbank, added that William and Mary has never really been a great fit in any conference, and that the best approach for the College is to wait and see.
As the College sits back and waits, the future of the conference continues to change. Only time will tell what the CAA landscape looks like in a few short weeks … or days.