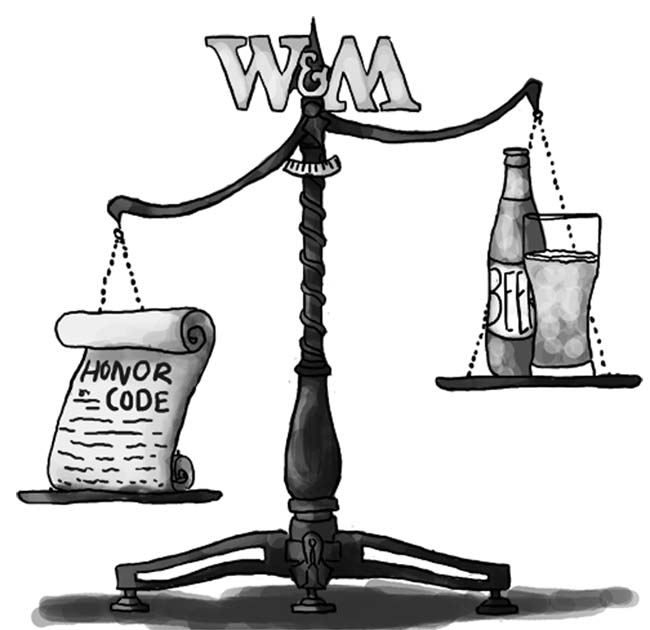 When Laura Flippin '92 was arrested outside the Green Leafe in September 2011 with a blood alcohol reading of 0.253, we could forgive her. She was holding her car keys, suggesting that she planned to drive, but she did not actually drive her car. As such, we could forgive her behavior. It was embarrassing for both Flippin and for the College of William and Mary, but at the end of the day it was a mistake. Mistakes can be corrected; they can be dealt with appropriately.
When Flippin, under oath, told Judge Colleen K. Killilea she had shared only one gin and tonic with a friend the night she was arrested, however, we were deeply disturbed. Flippin even reaffirmed her statement when Killilea questioned whether that was her testimony under oath. Though Flippin was not charged with perjury, Killilea said, "I think she lied to the court." We agree with the judge's estimation and believe that such a blatant lie is a personal disgrace to Flippin, but more importantly, it degrades both the College and its Honor Code. In light of such abominable conduct, we ask that Flippin submit her resignation to the Board of Visitors. This conduct suggests that she does not uphold the standards of the College, and is therefore unfit to serve on the BOV.
The Honor Code at the College states directly that members of the College will not "lie, cheat or steal." The pledge, taken by every student at the College, specifies that it applies not only to students, but to the entire community of the College as well. Furthermore, the Honor Code must be adhered to in personal life as well as academic life. Flippin has failed to uphold the Honor Code as an alumna of the College. In light of her actions, we believe that many College alumni are more suitable for the position.
As students, we expect that the leaders of our College adhere to the same standards to which we are held. Requests to reduce Flippin's sentence based on her prestigious titles and roles are atrocious abuses of those honors. Instead of asking for leniency and special exceptions, Flippin should serve as an example to students by behaving honorably following a mistake. Flippin's denial of the truth is cowardly and shows that she does not hold herself to the high standards to which College students hold themselves every day.
We are embarrassed by the lack of reproach Flippin has received for her behavior. Both College President Taylor Reveley and student leaders at the College seem determined to tiptoe around this serious breach of the Honor Code. We ask that the College community hold Flippin responsible for her conduct.
Had Flippin apologized for her behavior and been willing to accept the repercussions, she might have survived this scandal with only a slight blemish on her record. But instead, she has tried to hide from her mistakes and avoid the consequences of her actions, so we cannot condone her continued role at the forefront of our College. We must ask that Flippin remove herself from her position.