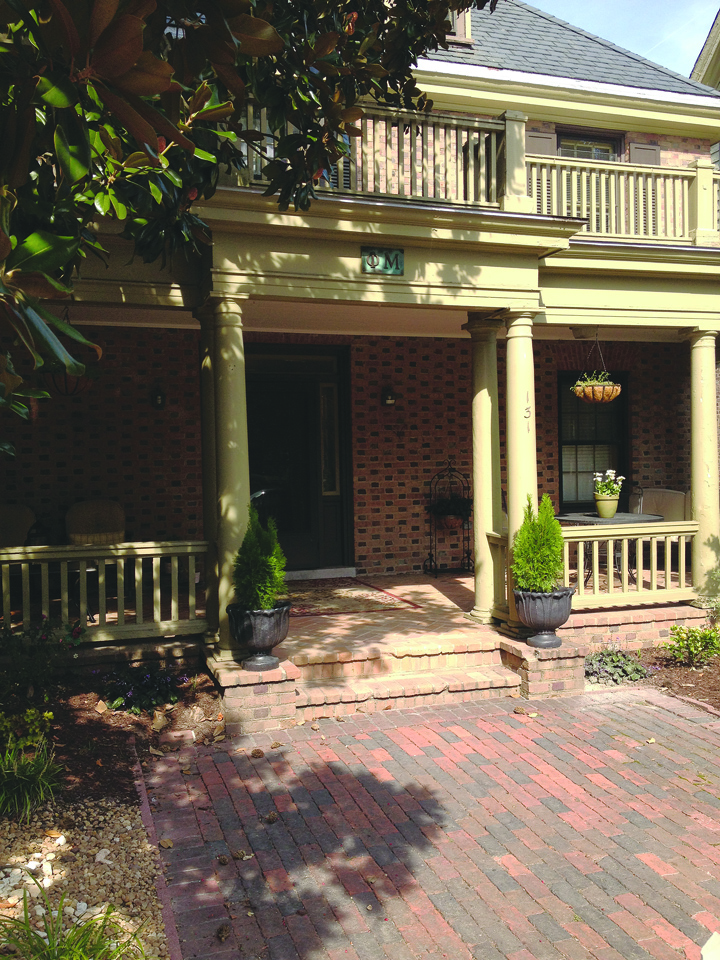 The College of William and Mary's chapter of Phi Mu has withdrawn from the formal Panhellenic rush process in favor of organizing an alternative recruitment program.
While the move may seem unprecedented among Panhellenic organizations at the College, Director of Student Leadership Development Anne Arseneau described the switch as a proactive recruitment strategy.
"When Phi Mu began to explore the idea of withdrawing from formal recruitment, they acknowledged that it was a calculated risk," Arseneau said. "However, this chapter knows how to do continuous open recruitment at a high level, so why would they participate in an expensive, time-consuming process that isn't yielding results for them?"
Phi Mu waived the formal rush process and instead conducted a less intensive open continuous recruitment.
According to Hilary Adams '14, membership director of the sorority, Phi Mu's National Headquarters suggested that the chapter opt out of formal recruitment.
"Phi Mu National Headquarters actually put forth the idea of using this informal style of recruitment for Gamma Alpha chapter after W&M's formal recruitment last fall," Adams said in an email. "They acknowledged that we perform better using this alternative method, so in order to improve our odds of success, they strongly recommended that we take this route, which, of course, we did."
The Gamma Alpha chapter of Phi Mu at the College is the only chapter of the organization that has opted out of formal recruitment.
Adams explained that the switch is an attempt to appeal to a different niche of potential recruits.
"At the end of last year, we decided that we needed to revamp our recruitment process," Adams said. "Now we use dynamic recruitment tactics to get to know women. It's a much more low-key, open-house style of recruitment."
Phi Mu President Katrina Pickering '13 expressed excitement over what she perceives to be a more personal method of drawing in new recruits.
"I feel that we get to know potential new members better though an informal setting rather than the formal recruitment process," Pickering said. "It is the relaxed, non-structured conversations that show potential new members what Phi Mu is about on a day-to-day basis."
Arseneau praised the Gamma Alpha chapter of Phi Mu for its value-based atmosphere and expressed her belief in the arbitrariness of the Panhellenic system's standards.
"They are a strong organization with a great sisterhood. On average, they've not always been at the sorority-designated level of ninety members," Arseneau said. "However, I'm hesitant to use the formal recruitment benchmark as the only measure of a sorority's success."
Adams agreed that informal recruitment is a promising opportunity for Phi Mu.
"This is by no means a permanent change," Adams said. "Informal recruitment is just what's working for Phi Mu right now. Why spend the money on the rush process if it's not going to pan out for us?"
Pickering echoed this optimistic perception.
"Throughout this process we have become a closer sisterhood, and I expect to see continued success due to these recruitment changes," Pickering said. "Phi Mu's three core values are love, honor and truth. Going forward, our chapter will continue to embody these values through our vibrant sisterhood."