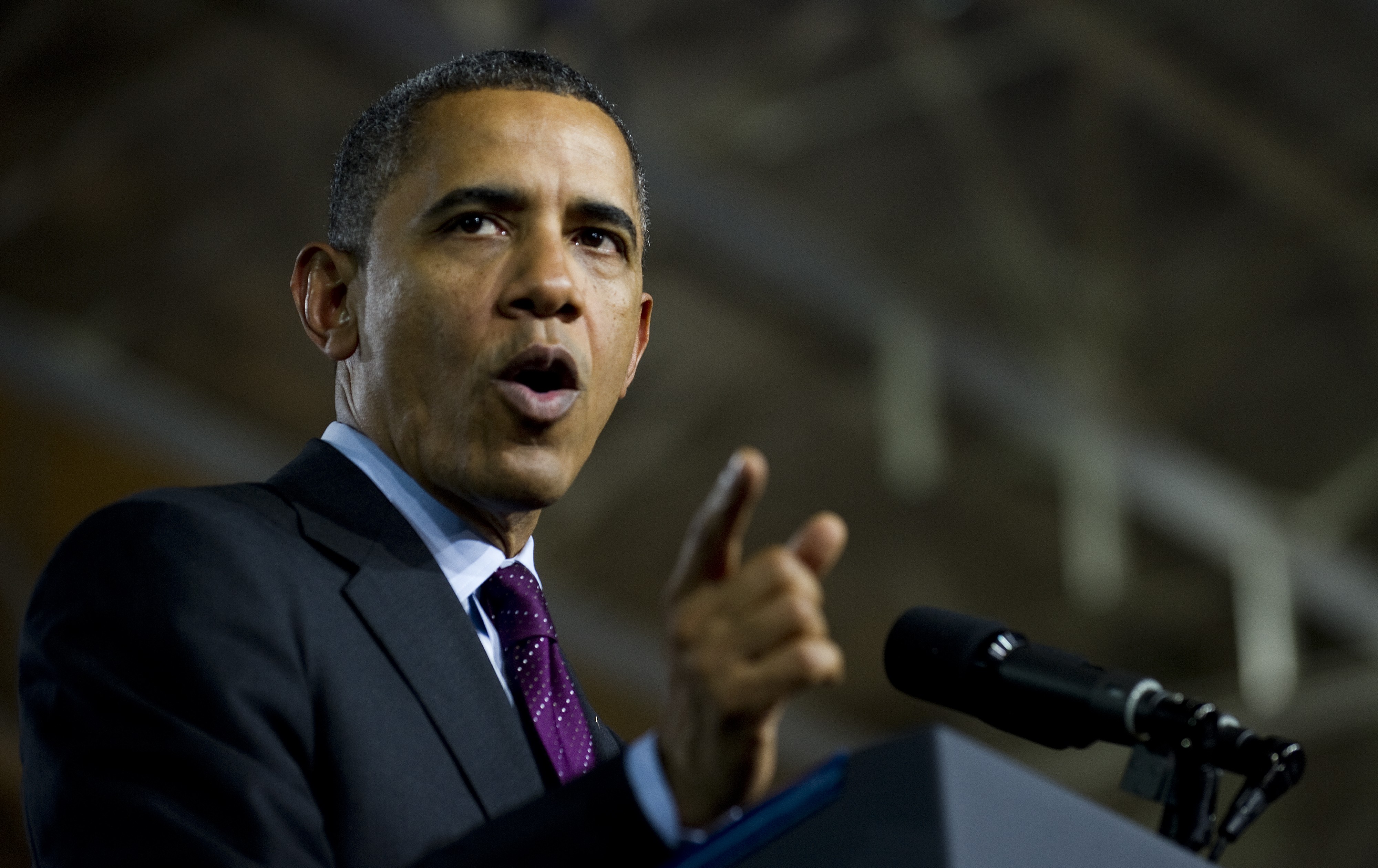 President Obama arrived at the Newport News/Williamsburg airport at 2:30 p.m. Saturday for a three-day camp to prepare for the upcoming presidential debate on Tuesday, Oct. 16.
He was greeted by a crowd of around 40 supporters, according to the Daily Press, and city officials, including Mayor Clyde Haulman.
The White House confirmed last Thursday that Obama would spend time in Williamsburg to prepare, but offered no further details. Word was that Obama would either stay at a hotel in Colonial Williamsburg or at Kingsmill Resort, but both places are notoriously silent about the stay of big-name guests. Politico, in an article Saturday, noted that Obama would stay at Kingsmill Resort.
While the President's free time might be limited, the Obama campaign's traveling press secretary Jen Psaki '00 and communications director Brent Colburn '98 are both familiar with the area. Psaki gave a list of ten things to know about Williamsburg to Politico, naming the Green Leafe Cafe, Paul's Deli and the Cheese Shop as three important stops.
The Daily Press also released a list of reasons why Williamsburg is a great place to prepare for the debate. Number six noted that "the President will absorb knowledge by osmosis because of his proximity to William and Mary students pulling all-nighters."
But with fall break interrupting students and their studies, osmosis might prove a bit harder.
What advice would you give the President and his crew during their stay in Williamsburg?