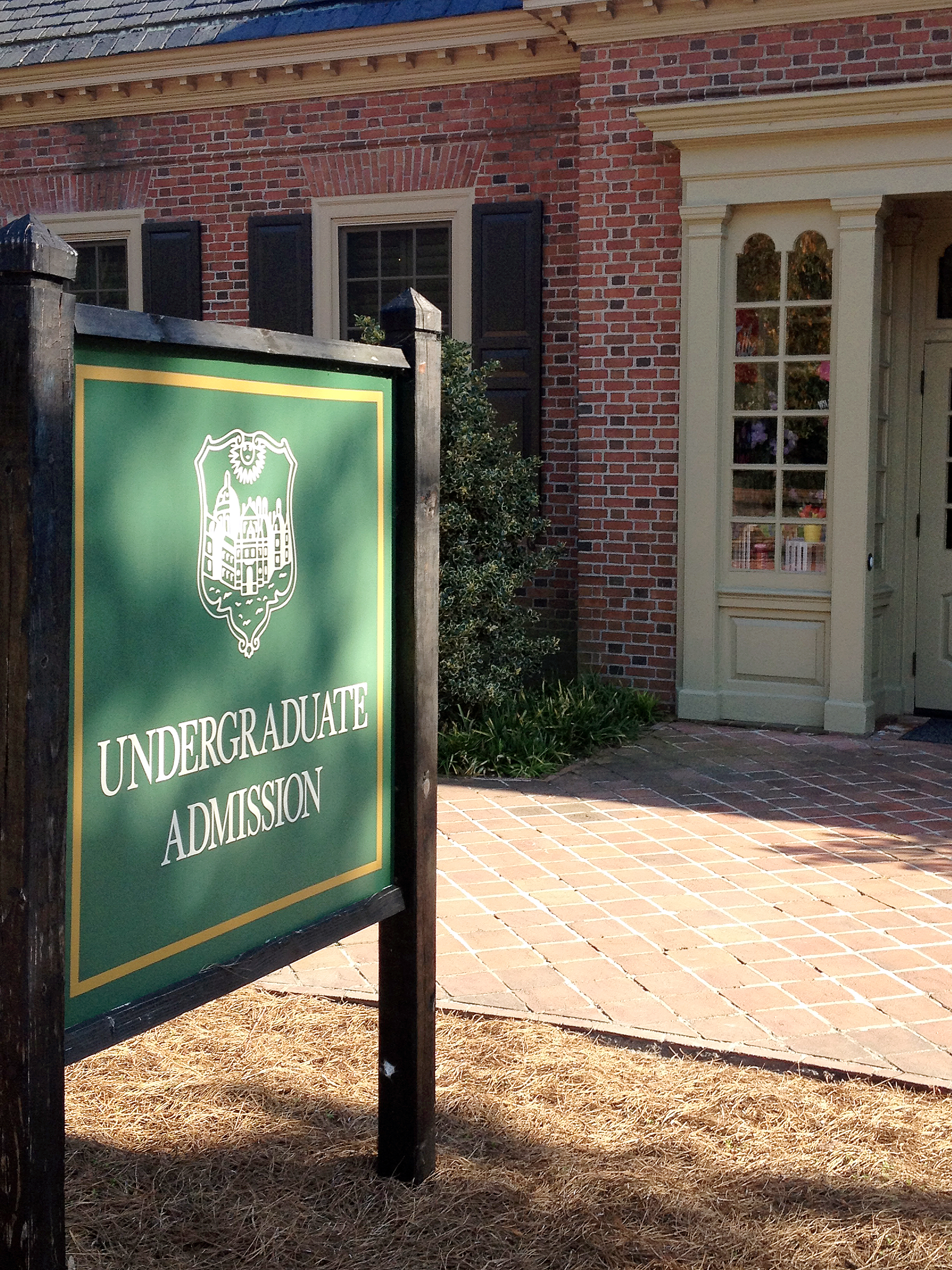 Careful, high school seniors – they're watching you.
According to a recent study put out by Kaplan Test Prep, 26 percent of admissions officers at U.S. schools use Facebook and 27 percent use Google to help them choose prospective students.
The College of William and Mary is among the colleges and universities that do not partake in the use of social media to weed out students during the admissions process.  Admissions officers cited a lack of time as well as ethical concerns in their decision not to use media outlets.
"If they haven't chosen to share something with us, it's not ours to see," Associate Dean of Admissions Wendy Livingston said.  "They get to choose how they want to showcase themselves.  We wouldn't reach out to another teacher in their school who they haven't asked to be a recommender to ask them about that student.  Even if we wanted to — which I don't honestly think we do — we don't have time after trying to read nearly 14,000 applications twice through before making a decision."
Assistant Dean Christiana Kallon '11 thought that Facebook was unnecessary in light of the opportunities the College's application offers.
"I think we have cool outlets to be creative in our application process, whether it's the optional art submission, [or the College] supplement, and those are ways people can share themselves in different, more creative outlets," Kallon said. "I've never felt like I need to go on their Facebook page."
The use of Facebook and Google also raises questions about confidentiality for applicants in the admissions process.
"That's not how our process works," Livingston said. "One of the primary reasons we have mixed feelings about submitting YouTube videos as part of the student's application is unless you actively choose limited access, YouTube is not confidential, and we think every component of a student's application is one hundred and twenty million percent confidential.  In the same way, Facebook is not confidential to the extent that we have control of whether it's confidential."
Kaplan also reported that of the admissions officers who use social media, 35 percent found something that negatively impacted a student's chances of acceptance.  The report cited "plagiarism, vulgarities in blogs, alcohol consumption in photos, things that made them 'wonder,' and 'illegal activities'" as factors taken into consideration.
Wils Desonne '13 advocated for student responsibility in making smart decisions online.
"If you're willing to put it out there for people to find, then that's your responsibility," Desonne said.
As of now, the effect that the use of Facebook and Google by schools around the country will have admissions is unclear.
"I think if you are using social media to check in on people in that way, it's not going to be beneficial to your applicant pool," current Admissions intern Rebecca Avison '13 said.
The College class of 2017, however, can rest easy.  Livingston strongly affirmed that the College does not and will not in the foreseeable future use social media to learn about its applicants.
"If you see a picture of a high school kid drinking, and you think it's beer, it may not be, first of all, and if you think it is, who decides that that's the morally worst thing to do?" Livingston said.