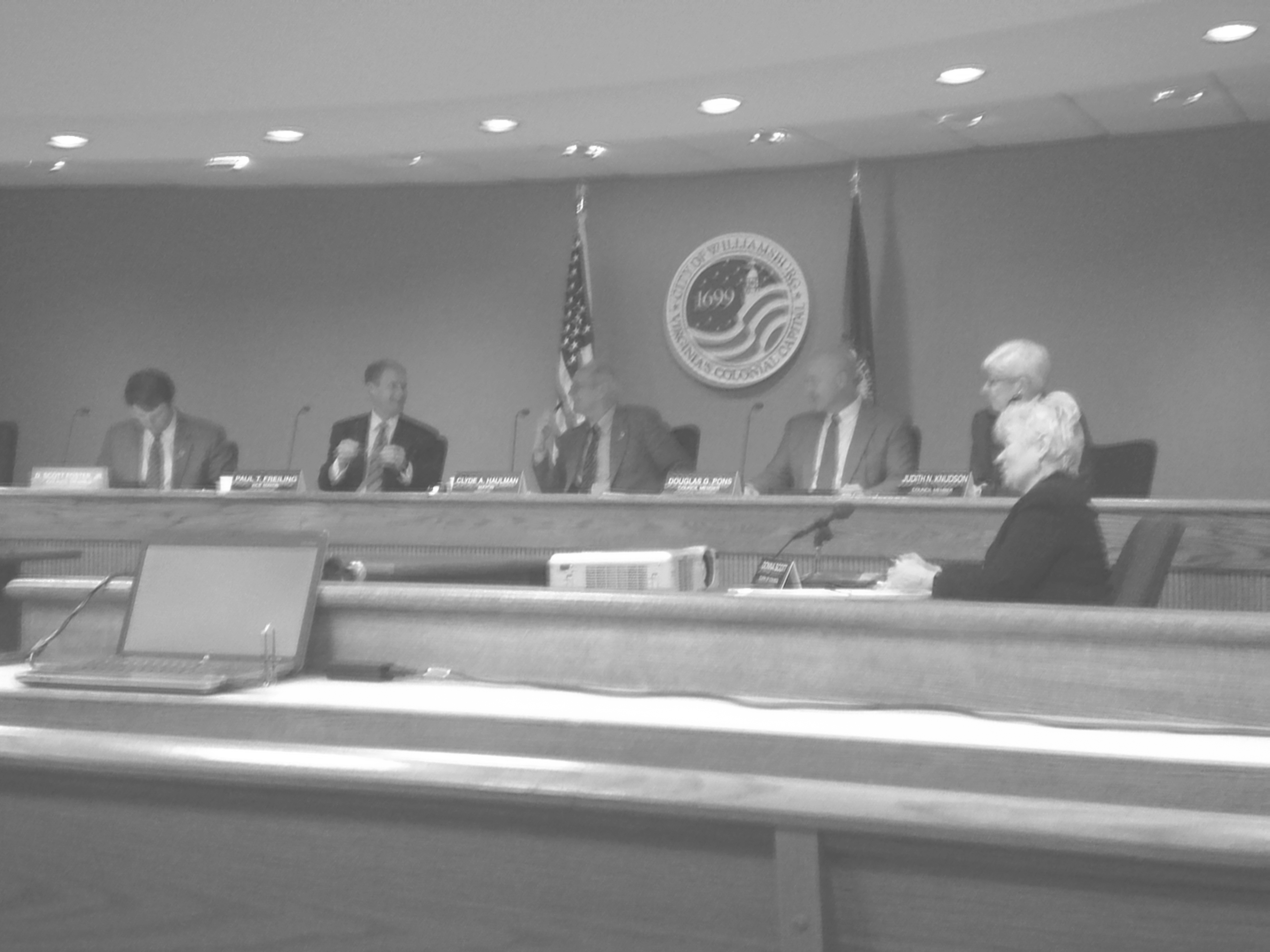 Despite a rough economy, the City of Williamsburg has seen the addition of 29 businesses to the city in the past year.
At the Williamsburg City Council meeting Nov. 8, City Manager Jackson Tuttle noted that the monthly financial statements recorded a growth in businesses within the city.
"As of this month, we have 815 businesses in the city," Tuttle said. "At the same time last year there were 786. The more, the merrier. We're always looking for more businesses in the city."
At the meeting, city council members also unanimously approved a request to build an addition to Spring Arbor Assisted Living Home, a facility specifically for Alzheimer's and dementia residents.  The addition would not increase the number of beds in the home from the current 92, but rather increase space for current residents.
"The purpose of the addition would be to alternate on an as-needed basis the number of special care beds with assisted living beds," Deputy Planning Director Carolyn Murphy said.
Vice Mayor Paul Freiling '83 spoke in favor of the proposal.
"I'd just like to offer that since Spring Arbor has been in operation, I've not heard of any concerns about intensity of use, strain on the infrastructure, concerns from area residents … what I do believe is that there is a growing need in this community and around the country for memory unit care," Freiling said.
City Engineer Steve Martin presented a proposal for improvements to the corridor between the city and Busch Gardens.
"These funds will be used to construct sidewalks, a multi-use trail, lighting and landscape improvements along York Street between Page Street and Quarterpath Road," Martin said. "The estimate for the project is $611,500, and the city's 50 percent share is $305,750."
Council member Judith Knudson spoke in support of the improvements.
"Over and over we hear how important the entry corridors are to the city, that people talk about the entry corridors, they worry about how they look, and this is one of our major ones, especially as Quarterpath develops," Knudson said. "So I think it's really important that we do this."
The council voted to pursue funding for the development of York Road, with hopes that the Virginia Department of Transportation will grant the city money for the project in July 2013.