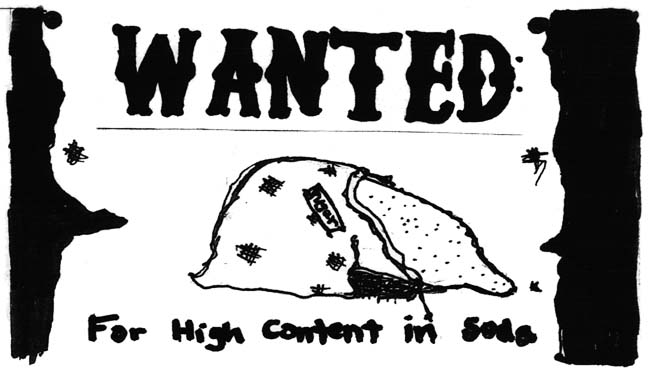 To add more healthy beverage choices or not to add more healthy beverage choices — that is the question.
You must be thinking: Ugh, not again.
You probably heard enough about soda machines throughout your academic career. It's the same old issue of what's healthy versus what's best for the community more generally. I fondly remember middle school, when the school's one soda machine was its hottest commodity and the onset of disappointment we experienced when a new school policy decided to remove our precious soda machine.
As an adult attending college now, I am not calling for the elimination of soda options. Soda can be great, especially in providing that necessary sugar boost needed for trudging through classes, homework assignments, tests and just college life in general. I believe Dining Services should work to provide a larger variety of options. The other day at the Sadler Center Dining Hall, I found myself drawn more easily to the Pepsi and Dr. Pepper than to the Dole fruit juice machine. While I refrained from filling my glass with Dr. Pepper, I also noticed the lack of healthy choices compared to the abundance of soda options. There are few machines at Sadler that provide juices or water, and at the Commons Dining Hall, providing fruit smoothies is not enough.
This hidden drinking question, as Harvard's School of Public Health classifies it, lives up to its name. When we drink soda, we often are not aware of how much sugar is consumed. When I drink 20 fluid ounces of Dr. Pepper, I am consuming 64 grams of sugar. The Federal Drug Administration recommends taking in no more than 40 grams of processed sugars per day, assuming you and I are on a 2,000 calorie diet. The American Heart Association reports in its scientific journal Circulation that soda beverages constitute a majority of the sugar intake in an American diet. This is not our fault or the soda company's fault (to an extent), but we simply are unaware of how much sugar is entering our body at an unhealthy rate. Perhaps healthier beverage options in our dining halls would be a better alternative. Providing more options, especially healthy ones, can be costly, but I firmly believe everyone will be happier and better off in the long run if there were alternatives.
I encourage the College of William and Mary to look into investing in  healthier options from which students can choose. If this has already been attempted, then search again and search harder: Add vegetable juice choices, perhaps, or add flavored choices like SoBe Lifewater.
Or maybe someone at the College should invent a new low-sugar drink — but I am getting ahead of myself.
Email Benming Zhang at bzhang01@email.wm.edu.