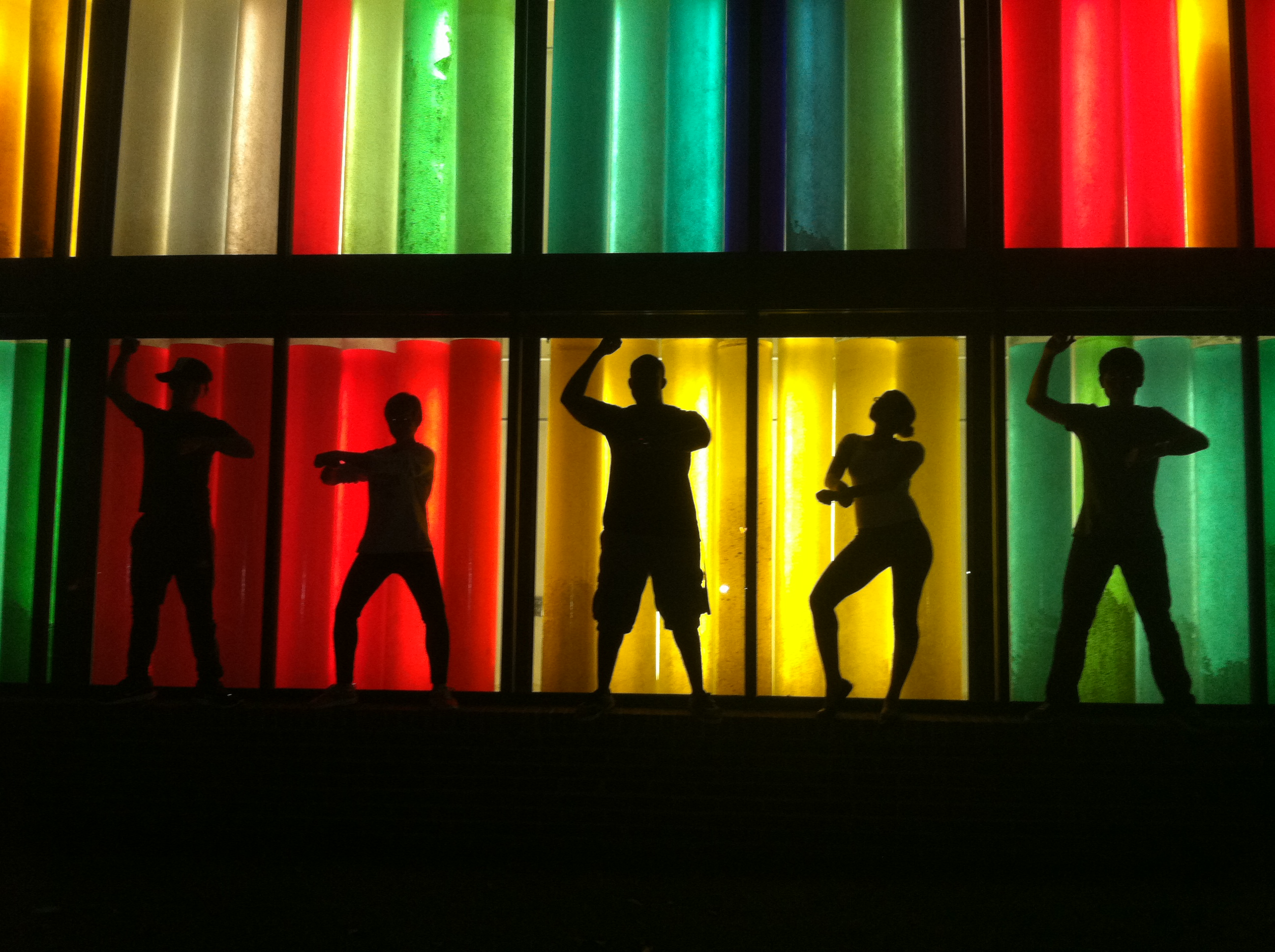 Students who witnessed individuals galloping around the second floor of Earl Gregg Swem Library can rest assured that such moves were not a manifestation of severe stress, but were part of the latest edition of the Gangnam Style parody video craze.
With its randomness and infectious beat, "Gangnam Style," by South Korean pop singer PSY, has sparked a plethora of parody videos worldwide. A "W&M Style" video is the latest in the works, with the creators inviting all interested students and organizations to participate in the revelry.
Assistant Director and Publicist Sam Roth '13 explained the appeal of Gangnam Style, ranking it among immortal dance crazes like the Wobble, the Cha Cha Slide and the Electric Slide.
"Gangnam Style includes pretty much everything that our generation is kind of known for," Roth said. "Sheer silliness and ridiculousness. It's very over the top. It's definitely fun to get involved with."
The "W&M Style" video will be released in the wake of countless other PSY tributes, including those from schools such as West Point, James Madison University and Eton College.
However, Roth said the College has cinematographic advantages over other schools.
"I think [the College] has really scenic locations," Roth said. "We also have people who know the dance very well and a great PSY [impersonator]. I wish we could get more people involved, but it's still sort of an underground movement right now. But we've gotten a pretty good turnout."
The inspiration for the parody came when Producer and Co-Director Elaine Vega '13 received an email from her friend that got her thinking about doing a version of the dance at the College.
"My roommate was visiting her family in Korea when she sent me the ["Gangnam Style"] video," Vega said. "I thought that it was really cool. After a while, I started thinking, 'What if [the College] did something like this to inspire students, or prospective students?' I saw that MIT, VCU and a couple of other universities already started, and I thought, 'I have to get the ball rolling on this. Let's do this.'"
Dancer Hilary Adams '14 said that her love of the music video and the song itself inspired her to get involved.
"I've been listening to it since the beginning of the year," Adams said. "It's such a ridiculous dance. I love the dance. This morning, I noticed that the music video has over 700 million hits on YouTube. It's ridiculous how huge this thing's gotten. It's insane."
The "W&M Style" parody includes some particularly Tribe Pride-inducing surprises.
"This video will definitely have a couple of quirks that make it awesome," Vega said. "We have our own lyricist who wrote lyrics specifically for [the College]. Those are pretty awesome."
Adams expressed her belief that the College's dualistic nature will help "W&M Style" mirror the original video's wackiness.
"I just think that [the College] has this very unique atmosphere where we're very studious, but by that same token, we can get kind of crazy," Adams said. "I'm very excited because I think they can bring a lot of spirit to this video that's unique to our campus — that passionate atmosphere."
However, the video production team has had to work through some small initial setbacks, Vega explained.
"The filming has been going pretty well," Vega said. "It started a bit slow, but that's how it normally goes. We are up against time. Hopefully, by the time this video is released, it won't be out of style."
Adams noted that participating in the filming has been an exceptionally entertaining experience and encouraged other students to join in. The first dance was filmed at the Sunken Garden and the final group shot will take place Tuesday, Nov. 26, also at the Sunken Garden. Vega promised that specific details are forthcoming and that as many organizations as possible should participate. The completed video will likely be released before finals.
Vega said the enthusiasm among the video participants so far should be attributed to the College's unique campus culture.
"TWAMPs are nerdy and we're proud of it," Vega said. "We own it. We're not ashamed to be TWAMPs and to be intelligent."