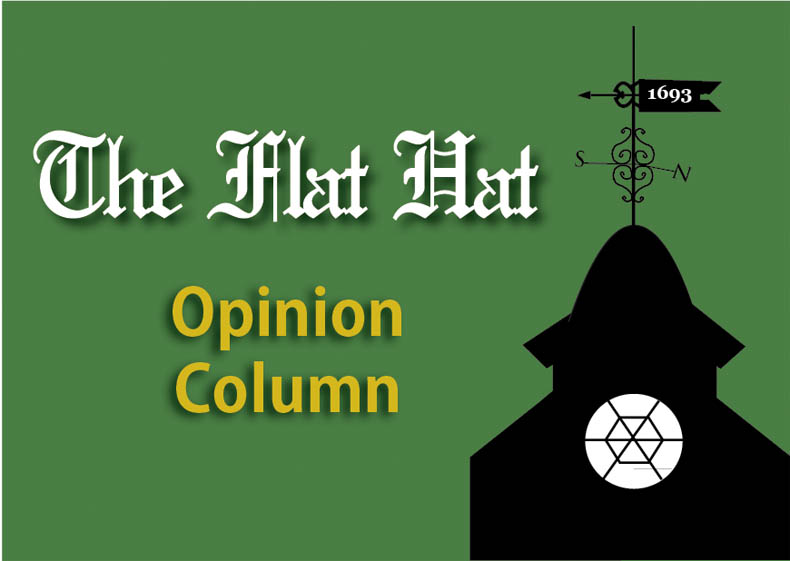 The College of William and Mary emphasizes study abroad programs as a means for students to develop cross-cultural perspectives and take learning outside of the classroom. The study abroad program benefits many students at the College, but too often members of the student body forget the College is already a global campus. Even though the campus often seems alienated from the real world by a brick wall and colonial reenactors, students from all over the world come to the College to study.
Nationally, college applications from international students are on the rise. In the 2011-12 school year, the national average of international applicants jumped by six percent.
While international students are a minority at the College, we believe the College needs to continue to improve its services to international students and encourage more interaction between domestic and international students to improve the learning experience for all students.
The College community needs to remember that adapting to a new culture comes with many challenges, something students studying abroad quickly learn. We support the College's international freshmen orientation, which seeks to give international students a head start on college life; however, the College needs to look at all of its orientation programming to ensure all students can understand the valuable information discussed in orientation sessions. For example, many programs expect students to know certain terms, euphemisms and colloquialisms. Because of the cultural diversity of the student body at the College, some students may be unfamiliar with the these. While Orientation Aides are great resources for international students, there is still the possibility that a student will not feel comfortable asking for clarification. All orientation presenters need to take care to make sure that important information is presented explicitly to all students.
The study abroad programs improves the learning process and gives students new experiences and more in-depth looks at different cultures, but these programs are only successful because students take the opportunity to expose themselves to new cultures. While trekking to Morton Hall every day might not be as glamorous as visiting the Great Wall of China or the Eiffel Tower, all students at the College have opportunities to learn about different cultures. The Student Assembly's fall break exchange exemplifies how students can open themselves up to new cultures. By encouraging more intensive interactions like this exchange, both domestic and international students are able to learn anout other cultures and foster new connections.
As members of the College community, we can talk about how diverse the College is for days on end, but diversity only counts if students take advantage of it. The College must serve the needs of international students to make the most of their experiences, and domestic students at the College must reach out to their international peers and take full advantage of the opportunities offered right here on campus.
Editor's Note: This article previously stated that the College has a cap on international student admissions. No such cap exists.