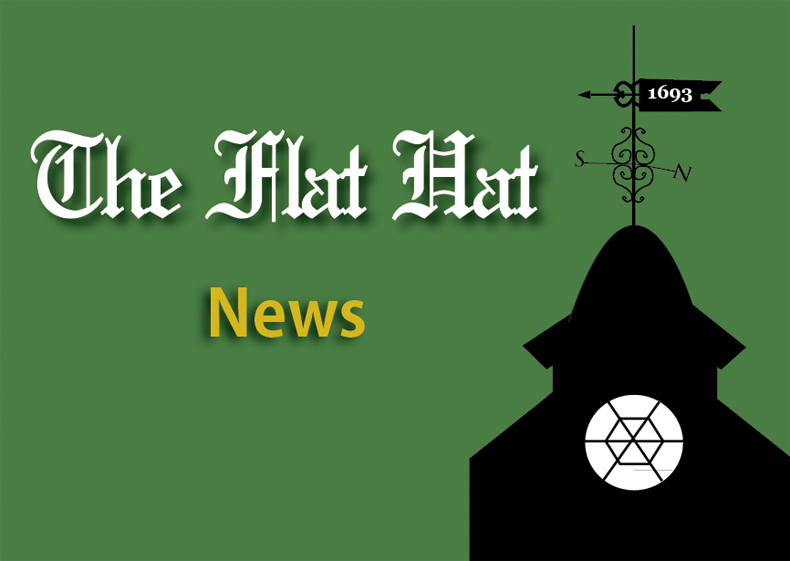 Samantha Quinn '14 spent hours personally visiting as many club meetings as she could Monday, determined to spread the word about the Kenya Sustainability Village Project fundraiser: FlavorTripping.
The event showcases a little red berry that packs a powerful punch to your taste buds. The fruit Synsepalum dulcificum, a native fruit of West Africa and has become the latest food craze de to the way it rewires taste buds' perception of flavors.
Quinn and KSVP are working to raise funds for Kenya, a nation in need. According to the Pulitzer Center on Crisis Reporting, resource scarcity is a growing problem in Kenya, especially in the rural areas of the country.
Although aid transfers have been tracked by the Kenyan government, public access to this information has been limited. However, now more than ever, global interactions and donating time and money to help rebuild and establish independent and self-sustaining nations, have become a major part of modern society.
"Increasingly, we are completely tied to other countries in terms of economics and health," Dr. Camille Buchanan '66 said. "Being able to understand what is going on in those countries is critically important for existing in the twenty-first century. It doesn't matter what career you pursue; your destiny is tied to the global economy."
The College of William and Mary also has played a growing role in the global economy. Besides simply learning about the problems, College alumni, professors and students from all fields and numerous organizations have donated time and attention to trying to help solve some of Africa's problems through programs such as AidData, organizations like KSVP, or trips led by faculty member like Buchanan.
"I think that sometimes college communities are portrayed as being in a 'bubble' that protects or shields them from real world problems," Quinn said. "By making ourselves aware as individuals about global issues, we become a force that can promote change and spread information."
KSVP, an organization started by Anna Dausman '12, to help African nations, particularly Kenya with their most pressing issues. Their ventures to Africa hopefully will support the efforts of the Children of God Relief Initiative and help meet the basic needs of people from all walks of life in rural Kenya by doing whatever needs to be done — from with manual labor to creating a curriculum for students in primary school. Last winter, the organization sent a few group members to Nyumbani Village, located in southeastern Kenya, to help the community on their journey to self-sustainment.
"Change in global issues has to start in the grassroots level, too … yet alerting individuals and groups on campus to such issues helps get aid to 'the right' global projects much faster, especially since we are such a generation of sharers; once we learn something, we share it with one another," Quinn said.
The College has worked to help share information about global aid, via AidData for years now. The group recently received a $25 million grant to begin geocoding, or tracking, the locations of aid. This helps to identify if the aid is going where it is intended and helps researchers deduce whether aid implementation is effective.
"[Concerning] projects in Kenya, we are able to see that a lot of the funding was located in the southwest, but most of the poverty [in Kenya] was in the east. Are the projects alleviating poverty where they are located, or are they misallocated?" Michelle Selim '13, undergraduate Senior Research Assistant for AidData, said. "There are a lot of things you can look at to see which projects provide the most effective aid."
A few of the undergraduate researchers from AidData had the opportunity to accompany those leaders involved with AidData to a convention in Washington, D.C. to receive the $25 million grant, as well as to see what other students across the country were doing in their international research.
Among schools such as MIT or Berkley, who are leaders in the sciences, the College was one of the only schools with undergraduates participating in research. The majority of student participants were working on their dissertations for graduate or doctoral research.
Through various searches under the umbrella of "Development Aid/Food Security Assistance" and by looking only at aid projects in Kenya in the AidData database, one can find hundreds of projects and aid donations given to Kenya by multiple countries. However, each region of the nation has different needs — some are more rural, some more corrupt, some suffer from severe resource scarcity — and aid should be distributed accordingly.
"I've been going to Kenya the last 12 years and had occasion to take [College] students with [me] for five of them. We worked in the rural part of Kenya out near a reserve and there worked with local communities to protect springs, pipe water that was sent to schools and make water more available," Buchanan said. "I completely agree that scarcity of clean water is a problem in rural areas in Kenya."
While AidData is now a tremendous research resource that documents the billions of dollars of aid stretching around the world, smaller groups, such as Buchanan's, that spend summers and weeks of vacation helping rural communities with their food and water scarcity will not be included in the AidData database.
Effective aid allocation is a major step toward effective poverty elimination, according to Sam Loewenberg at the Pultizer Center.
"This series shows the lessons learned from interventions focused on providing basic infrastructure such as water, sanitation, and roads; the opportunities missed; the responsibility of the Kenyan government; and how — when aid is done right — it can help break the cycle of hunger," Loewenberg said in the article.
For those working to help African nations, the end goal is to eliminate the need for aid organization that manages effective aid distributions.
"The aim of community service, on an individual and group level, is to be an active citizen. This means first getting informed about issues, and later, working with foreign partners, rather than just for them, in order to meet their needs," Quinn said. "At the end of the day, I will be happy when it is no longer necessary for KSVP to travel overseas because it means that we have helped a community become.