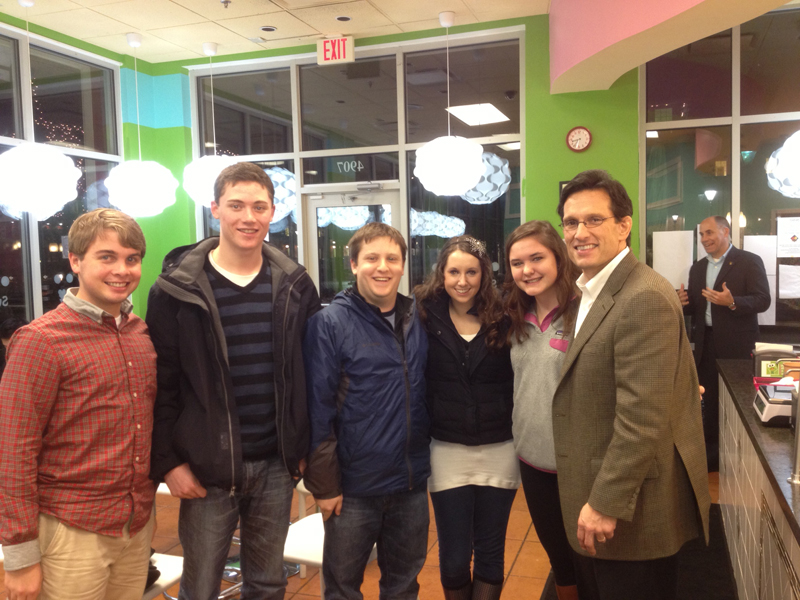 Just days before the Presidential Inauguration, House Republicans packed up their briefcases to head down to the Colonial Capital for their annual retreat. From Jan. 16 to Jan. 18, the representatives relaxed at Kingsmill Resort in Williamsburg, six miles from the College of William and Mary campus.
"It's traditional for both parties to have out-of-Washington gatherings before the next Congress," government professor George Grayson said in an email.  "A chance to renew/make friendships, meet newly elected members, and try to reach consensus on their legislative program."
With a looming and expanding budget deficit, the House legislators had many issues to tackle, including fiscal cliff debates, minority outreach and party unity.
"I think it's good for Republicans to talk about their platform, especially since there's been many philosophical differences in the party lately," College Republicans' President Chandler Crenshaw '14 said. "I believe that [the] Republican Party can build its base by trying to get the message of limited government for everyone out there. We should try to connect with everyone and people from various backgrounds."
Kingsmill offered legislators the opportunity to relax, play golf and tennis, or go boating on the James River while discussing possible political agendas. This fall, the resort hosted President Barack Obama as he prepared for a presidential debate during his election campaign.
"Hosting such high profile events isn't a new phenomenon for Kingsmill," Marketing Manager Claudia Rinaldi said. "In the past we've hosted Obama and the House Democratic Council."
Special Capital security forces and Kingsmill police surveyed the area around Kingsmill before the legislators arrived and secured the resort throughout the remainder of the weekend.
"This particular weekend was extremely successful and went very smoothly," Rinaldi said. "The Congressional committee had many guidelines and schedules; it all went off without a hitch."
After three days of meetings in Williamsburg, House Republicans returned to work in Washington D.C. in time to swear in their newest members.
"Like most parties, platforms adapt," Crenshaw said. "I believe the Republican Party will adapt for the changing times."