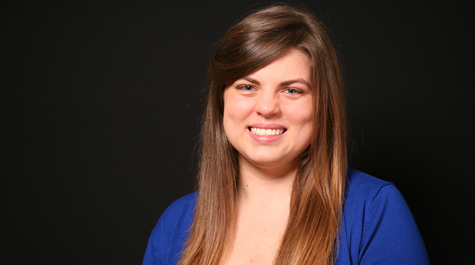 For many of us, our favorite childhood memories include playgrounds, monkey bars and sandboxes, but Taylor Nelson's '13 memories are a little different. Nelson, who was just three years old when her mother became the director of the Northern Neck Free Health Clinic, spent much of her childhood in an environment filled with community service and giving back, something she cites as the beginning of a lifelong love for community engagement.
Nelson, a sociology major and community studies minor, will be receiving the James Monroe Prize for Civic Leadership today.
The James Monroe Prize for Civic Leadership is an honor annually bestowed upon an undergraduate student. The prize, endowed in 2005, is awarded to a student who has demonstrated leadership abilities and given back to the College and the surrounding community.
Nelson has also been selected as the 2013 James Monroe Prize recipient. She cites a long career in community involvement as one reason for this award.
"I have always been passionate about community service, especially growing up with my mom," Nelson said. "I've sort of always been in that role of giving back to the community."
She continued community service throughout high school and into college, where she began her freshman year at the College as a Sharpe Scholar. Nelson combined her passions for cooking and healthcare to create a research project that helps measure how combining education and cooking can help reduce childhood obesity.
Nelson said her time at the College has greatly affected her outlook on academics.
"Before I came to William and Mary, I completely thought that academics and community engagement had to be separate," Nelson said. "It wasn't until after I got here that I was able to see how powerful they are together, how important it is to work within communities and do community based research, how important it is to have that one-on-one connection with your community. Engaged scholarship plays a very large role in helping shape the world. If it wasn't for William and Mary, I don't know how long it would have taken me to realize that."
Post-graduation, Nelson plans to enter the work force and hopes to apply for a master's in social entrepreneurship in the next three to five years, focusing on international development.