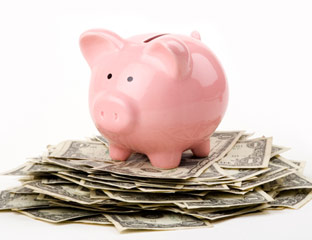 The commonwealth of Virginia funds 12 percent of the College of William and Mary's operating budget. Chancellor Robert Gates '65 addressed the lack of educational funding from the government in his Charter Day address, citing this number. With this in mind, the Development Ambassadors conducted the first Student Philanthropy Week at the College last week.
Due to low levels of state funding, the College relies heavily on private donations. Student Philanthropy Week is designed to build a community of giving, which students  of the College  will maintain  after graduation. Erin Spencer '14 of Development Ambassadors explained  the week is a building block for the future.
"This was our first year doing Student Philanthropy Week," Spencer said. "It is working as a public-relations campaign and we are trying to educate, engage and excite the student body by starting the discussion on giving back to the College."
Student Philanthropy Week focused on creating a visible image on campus, evident in the "Phil the Pig" signs posted around campus.
"Branding is very important to us," Spencer said. "This will continue with piggy banks being put into all of the freshman halls next fall."
Coordinator for Student Philanthropy and Recent Graduate Programs Dustin Evatt thought the week was very successful.
"This week created a buzz around campus about students giving back," Evatt said. "We started the conversation about paying it forward. It is important for students to realize that their current experience is possible because of alumni donations, and that the next generation will need them."
Evatt also wants to create an environment of giving that begins for students during freshman year and continues for the rest of their lives.
"We want to build upon the excitement of Student Philanthropy Week," Evatt said. "It is important to create a continuum starting when new students arrive and materializing with the senior class gift."
Students did seem to take notice of the signs and activities of Student Philanthropy Week. Patrick Tremaglio '16 didn't realize the importance of donations until he started reading the signs around campus.
"I knew that Virginia only funded part of William and Mary, but I had no idea that they only contributed 12 percent of what it takes to run the school," Tremaglio said. "I didn't realize that important buildings like the [Sherman  and Gloria H. Cohen] Career Center were only possible because of donations. Also, I thought that the 'Phil the Pig' mascot was very clever and it was a great way to connect with the student body."