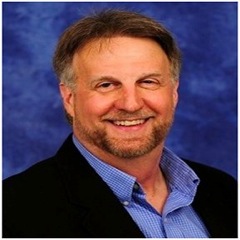 The College of William and Mary appointed Spencer Niles the new dean of the School of Education on Feb. 27.
A committee made of faculty and students selected Niles, who currently serves as a distinguished professor and department head of educational psychology, counseling and special education at Pennsylvania State University. Niles will begin the job in August when Virginia McLaughlin '71 steps down after 18 years in the position.
"I was just thrilled to get the news," Niles said. "I think that William and Mary is such a special place and I think it really has a unique niche in higher education."
Niles oversees two undergraduate, seven master's degree and five doctoral programs at Penn State as reported by William and Mary News.
Niles began his career in education, working as an elementary school teacher, and later transitioned into higher education. Niles worked at several universities, including the University of Virginia. At U.Va, Niles served as a professor, and later as the assistant dean of the U.Va. Curry School of Education. During his time at U.Va, Niles became familiar with other Virginia universities, including the College.
"The president and I believe Spencer will be an excellent dean, and we look forward to working with him and you all to advance the School of Education," Provost Michael Halleran wrote in an e-mail to education students.
Some of Niles' other accolades include his time as a Fulbright Senior Specialist at the Finnish Institute for Educational Research in 2012 and receiving the Eminent Career Award from the National Career Development Association.
Even though the College is much smaller than Penn State, Niles says he tries to foster a positive climate in all his work environments, no matter the size. He says he is looking forward to getting know members of the community.
"One of the things that really attracts me to William and Mary was the sense of community," Niles said. "I value creating and participating in a healthy environment that reflects a climate of mattering. I think it's really essential that everyone feels like what they do matters. That part of the adjustment will be a very natural part of the transition."
The dean of education oversees the budget process, faculty and resource allocation, as well as academic planning. McLaughlin will be taking a sabbatical after she steps down and will then return to the College as a faculty member.
"Finally, while there will be ample occasion later in the semester to celebrate Ginnie McLaughlin's deanship, I would be remiss if I did not take a moment to thank Ginnie for her excellent leadership and impressive 18-year tenure as dean of [the School of Education]," Halleran said.
Niles says he needs some time to on job to decide what he will do with the position.
"I think it would be a bit presumptuous of me to have a definite plan for what I want to do without me being on the job a single day yet," Niles said. "We'll see what emerges over time. One thing I know for sure is that Dean McLaughlin has done a fantastic job in her tenure as dean. In many ways she'll be a hard act to follow. The good news is she won't be too far away."