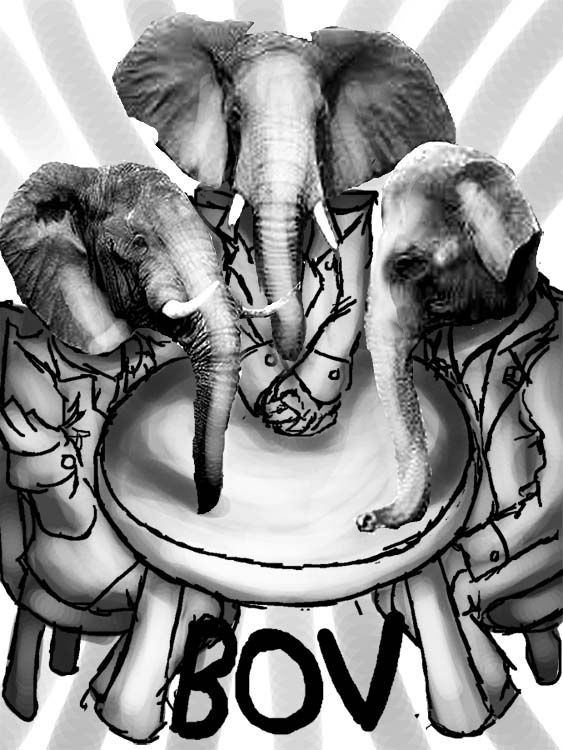 Examining the current Board of Visitors for the College of William and Mary, one can see a pattern: Whenever a governor of a different party takes office, he appoints members with a history of donating to his political party. And the trend is only getting more partisan; with his 14 appointments, Gov. Bob McDonnell installed 13 people who had donated to Republican campaigns, and one Democrat donor, whom he reappointed. McDonnell's selections differed slightly from those of his predecessor, former Gov. Tim Kaine, who appointed three Republicans and, based on their donations, two neutral candidates. Kaine, however, still gave the vast majority of his appointments to people who donated heavily to Democrats. The BOV is too important to be used for political gifts by governors of either party.
At first glance, the BOV seems to be a figurehead group, but it holds a significant amount of power. Members maintain final approval over important aspects of the College, including the budget, appointments to certain administrative positions and the contract for the College's president. Last summer, U.Va. proved that BOVs are instrumental in the operations of universities. While they only meet four times a year, they have the power to shape the institutions.
When appointing BOV members, governors have quite a hefty responsibility. There are a variety of vastly intricate and complex factors that should go into the appointment of a BOV member. These include leadership skills, prior experience advocating on behalf of the College and a general sense of competency and ability — to name just a few.
To select the most qualified candidate, governors should consider such factors almost exclusively; something like a candidate's political affiliation should never enter into the decision-making process.
The College's current BOV members have impressive resumes and certainly seem like qualified appointments. If the governors only considered such factors when making BOV appointments, they acted in the best interests of the College and should be commended. As the record number of BOV members appointed by a governor of the opposite party in recent years remains at three, it is certainly possible that this is not the case.
While we are not disputing the qualifications and commitment of the current BOV, we wonder whether other, more qualified candidates are overlooked when governors choose to search within their own party. When governors limit their selections so narrowly, the College loses out on potentially valuable perspectives and ideas. A breadth of both is what makes us great and will continue to make us so.
Campaign contributions and political ideology should not determine or disqualify potential appointees. When governors consider whom to appoint, the main factor should be how the individual plans to serve the College, rather than the political leanings and campaign donations of the individual. Out of fairness to College students, Virginia governors should keep politics out of what should be a politically blind and nonpartisan group that exists to benefit students.