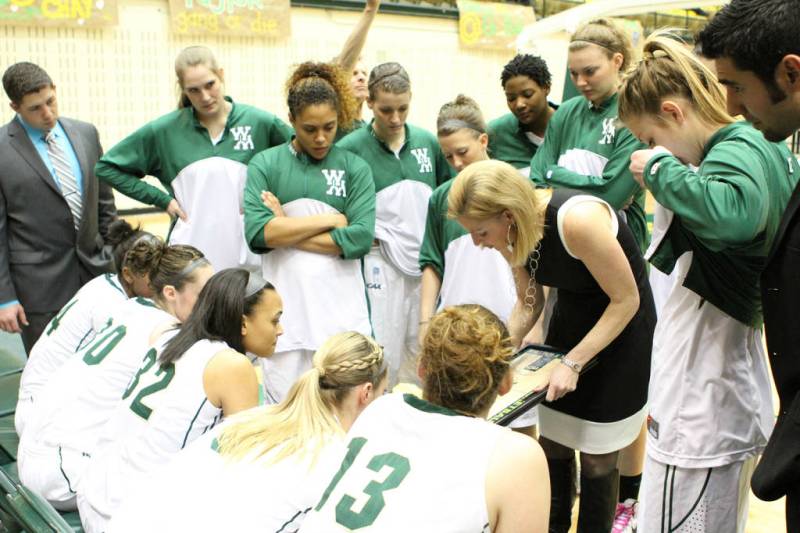 William and Mary announced it will not renew women's basketball head coach Debbie Taylor's contract for the upcoming season. Taylor coached the Tribe to an 8-22 overall record with a 6-12 ledger in the Colonial Athletic Association.
Athletics Director Terry Driscoll did not specify a timetable for Taylor's replacement but announced the start of a national search for a new coach.
"I want to thank Debbie Taylor for all her contributions to the program for the past 14 seasons," Driscoll said in a press release. "She was always a first-class representative of her program and the College of William and Mary. I sincerely wish her well as she explores other career opportunities."
Taylor exits her 14-year tenure with a 146-265 overall record, 73-175 in the conference. Taylor was named the 2006 CAA Coach of the Year.
Entering the 2012-13 season, Taylor had lauded her squad.
"I expect this to be the best team William and Mary has ever had on the women's side," Taylor said in November. "This is the best lineup of talent this program has ever produced."
After struggling to an 8-22 season, the Tribe lost to Drexel 65-31 in the first round of the CAA tournament.
The College's decision to not renew Taylor's contract comes four days after the loss to Drexel.
Continue to check Flathatnews.com and follow @FlatHatSports on Twitter for developments on this ongoing story and the College's search for a new women's basketball head coach.