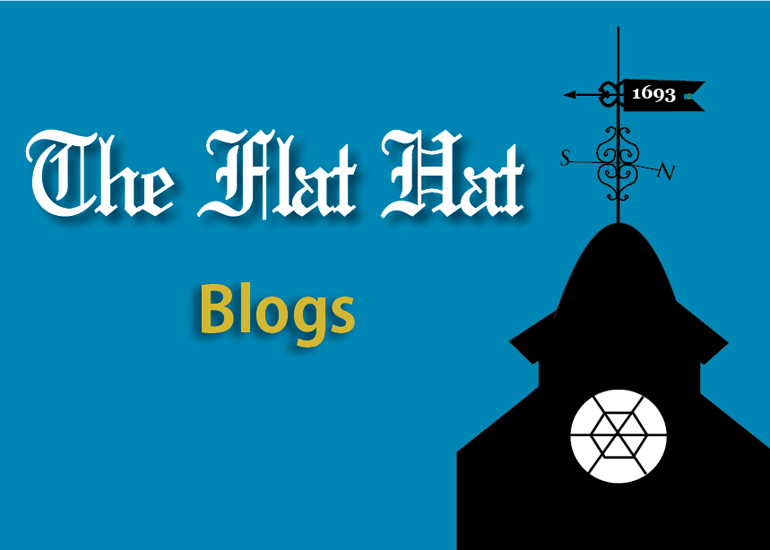 I'm home for break and my parents, in an attempt to save money, never raise the heat above 66 degrees in our house during the winter. The chill in our home severely conflicts with my inability to wear pants for long periods of time and usually results with me being wrapped in blankets like a burrito… or a 20-year-old who is too stubborn to buy new sweatpants and would rather whine and have cold toes. Either/or.
So here I sit, curled up by the fire, googling the stages of hyperthermia and noticing that my cats won't come near me, like they're afraid of a "To Build a Fire" scenario. It's March, but somehow I'm still permanently stuck in a sweatshirt and slippers with two pairs of socks. Outside the ground is covered in an unwelcome blanket of wintry mix. Whoever said winter is the most wonderful time of the year has obviously never been a 10-year-old on the last day of school.
Two months ago I would've welcomed the snow with open arms. I would have risen early to sit contemplatively by the window and admire Mother Nature's beautiful gift. Instead, I am grumpy and uninterested because I am on spring break and have yet to see any signs of this elusive "spring."
We are currently in the most depressing time of the year according to many scientific studies conducted mainly by myself, without any science. It's the home stretch, the last 100 meters of winter; a dark, abysmal period void of Christmas cheer, Thanksgiving satiation or even fun Halloween antics. Instead, all we get from January onward is a Valentine's Day, which makes most people feel worse than they already did. There's also St. Patty's day, but it's thoroughly uneventful for anyone under 21.
It's the New Year slump, and it's affecting everyone this year. People are grouchy because their skin hasn't seen sunlight in weeks, and the lack of vitamin D is causing the winter blues. Trapped inside, Netflix can only entertain a person for so long. Dreams of warm sun rays and outdoor activities remain unrealized as January fades into February which fades into March with the weather remaining dry, windy and cold the entire time.
What we need right now is nature, warmth and happiness. To shed layers and wear a tank top and shorts. To toss a Frisbee on the Sunken Garden. We need a day that consists of something other than walking to and from class and being trapped in Swem for hours because it's cold and rainy. Sadler is not that great of a motivator for leaving a room. We need happy spring music, dancing and laying in the sun. An impromptu trip to the beach. A walk with a best friend to take a break. A stab at an adventure resembling that of a quirky coming-of-age movie.
Summer has played many roles in my life. From a three-month relaxation stint with only summer camps, soccer camps and vacations, to a three-month working spree to save money for the upcoming school year. What doesn't change is the longing I feel for those few summer months. Stepping out into the bright sunshine, feeling my skin absorb the warmth and letting the lush grass bend under my bare feet. At the end of a long summer day, climbing into bed freshly showered leaves me feeling more content than never-ending servings of Olive Garden breadsticks.
So don't lose faith, my friends. Spring break might've been a dud for anyone that lives anywhere besides Phoenix, Arizona, but it is on its way. When life gets too tough, just remember that soon you'll be able to get up in the morning and put on shorts without instantly regretting your decision when you step outside. It's hard to see a life outside of Swem or wrapped up in bed, but it's coming.
If you're in need of an extra push, I can't make it warmer for you, but I can suggest you listen to "Go the Distance" from Hercules while doing daily activities like procrastinating or … procrastinating. It might not help me get work done, but at least it makes me feel better.