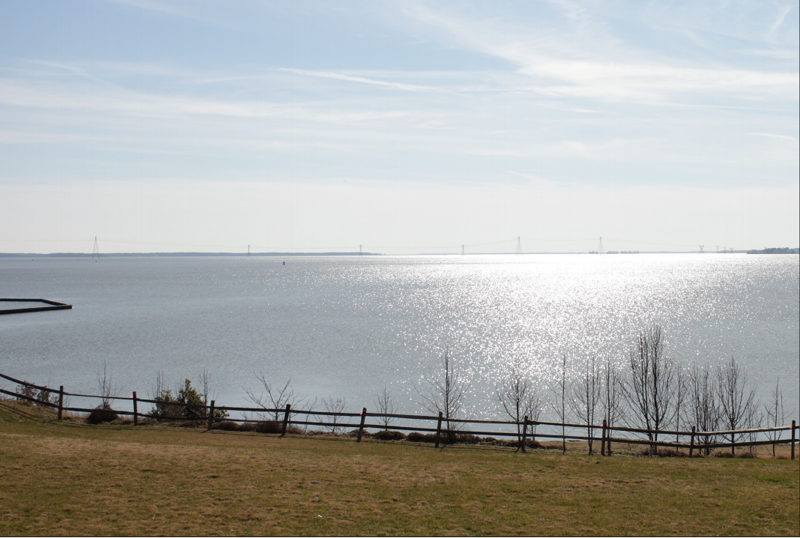 The James City County Board of Supervisors approved $200,000 last week to help fight Dominion Virginia Power's effort to install a power line over the James River from Surrey to Skiffes Creek. The State Corporation Commission will host a hearing for the project beginning April 9 in Richmond, Va.
The State Corporation Commission is a Virginia regulatory agency designed to regulate and oversee utility and insurance companies, railroads and other types of businesses and institutions. Dominion filed an initial application for the power line in June 2012.
James City County administrator Robert Middaugh explained that the money appropriated by James City County will be used to hire lawyers familiar with SCC proceedings and regulated monopolies.
"The biggest part of our cost is for legal expenses," Middaugh said. "Our county attorney office is great with dealing with zoning and police and things the county deals with but we needed an expert, because the SCC is unfamiliar territory."
The money has also been used to hire an electrical engineering firm to help the county propose alternate ways of servicing the area's electricity need.
"Our engineer will help to show the SCC there are feasible alternates that don't require very unsightly towers across the river," Middaugh said.
Dominion Power, who declined to comment on the proceedings, determined the proposed route is the most cost effective and long-term solution for servicing the area's needs.
"A 500kV is not considered to be a viable underground alternative," the Dominion website said. "Dominion has [also] evaluated multiple 230 kV alternatives, to include a single 230 kV circuit in both an overhead and underground configuration, as well as multiple 230 kV circuits in overhead and underground configurations."
A photographer was also hired by the county in order to create accurate simulations of what a series of 300 foot towers spread across the river might look like.
The Save the James Alliance, a citizens group started in Kingsmill, have contributed around $80,000 to help defray the County's expenses.
The College of William and Mary's Student Environmental Action Coalition protested against the Surry Coal plant in the past, but haven't taken an active role in protesting the power line.
"We are following the issue, but haven't taken a stance on it or done any sort of action with regards to it," SEAC Facilitator Sharon Hartzell '14 said. "We've been focusing on recycling and divestment efforts."