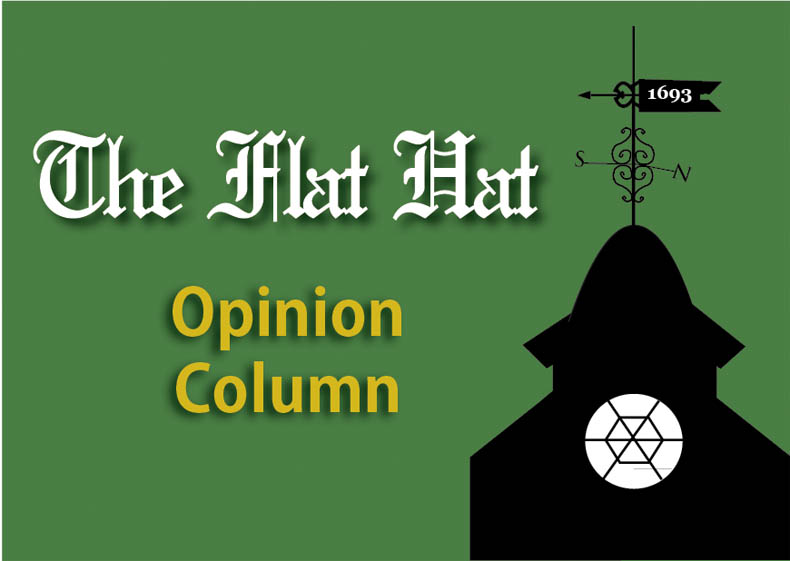 Believe it or not, when I was deciding to attend the College of William and Mary, the prestige of the College's athletic program did not factor into my decision.
Eleven months out of the year, I am happy that I chose academics over athletics. However, from mid-March to mid-April, when 68 other student bodies place school pride over schoolwork and fanatically cheer on their peers in a basketball tournament that feels like more than just a basketball tournament, I am filled with remorse. Why didn't I apply to Louisville? Or Kansas? Or Florida Gulf Coast?
Although I am disappointed every year when the NCAA tournament selection committee snubs the College, I am not surprised. The College is one of only five eligible schools that have missed the tournament every year since the tournament's 1939 inception. Comparatively, Florida Gulf Coast, which made a run to the Sweet 16 this year, did not begin holding classes as an accredited institution until 1997. (To provide context, imagine if nine years from now a sequel to "Accepted" was made about the South Harmon Institute of Technology basketball team being 2022's Cinderella story. Pretty preposterous, right?)
After sporting a 13-17 record this season, Tribe basketball is unlikely to end its tournament drought soon. After thinking about how the College might turn its basketball misfortunes around, I could think of few ideas that did not involve a breach of the Honor Code by the athletic department. In a situation as hopeless as Tribe basketball, there is only one solution: making sacrifices to the sports gods. I have outlined four sacrifices that I would be willing to make in exchange for varying degrees of Tribe basketball success. If you have Tribe pride, I recommend that you do the same.
A Tournament Berth
Upon graduation, most students have taken part in the College's unofficial triathlon. Many have even upped the ante and done the whole thing nude. Whether it is a first seed or a 16th seed makes no difference. If the College gets a spot in the 2014 tournament, not only will I do the triathlon, not only will I do it sans clothing, I will be willing to do it mid-day with snow on the ground.
Sweet 16
Getting into the tournament is one thing. However, nobody remembers the Davidsons or the Florida Gulf Coasts if they don't make it to the second weekend of the dance. If the Tribe wins its first two games in 2014, I will be willing to sacrifice any and all talented musical guests that the future may hold in store for us. AMP would have my blessing to book Aaron Carter every year for every show. I don't think he'd mind. Plus, as an experienced Shaq-slayer, Mr. Carter might be able to give the Tribe a few pointers on how to make it even further in the tournament in years to come.
Final Four
A team can luck its way into the Sweet 16. But even in 2013's watered-down college basketball landscape, a Final Four appearance is truly impressive. A feat this great requires an equally big sacrifice. Thus, if the Tribe makes the Final Four in 2014, I will give the sports gods a year's worth of College President Taylor Reveley. One year's vacation on a sunny beach outside of Virginia probably sounds great to Reveley, but a year in which Santa Claus doesn't show up to read "How the Grinch Stole Christmas" is almost unthinkable to students.
Champions
Let's face it: The Tribe will not win a championship in our lifetime. However, if the sports gods were to give the College its first-ever NCAA championship banner to hang on the Kaplan rafters, I would sacrifice something equally impossible: the College's most prestigious alumni. That's right. In the biggest story of 2014, The Flat Hat would discover and report that Thomas Jefferson, James Monroe, John Tyler and Jon Stewart never actually attended the College. A couple of buildings would need renaming. However, at that point, Thornton or Rusthoven Hall might sound pretty good.
Email Max Cea at mrcea@email.wm.edu.