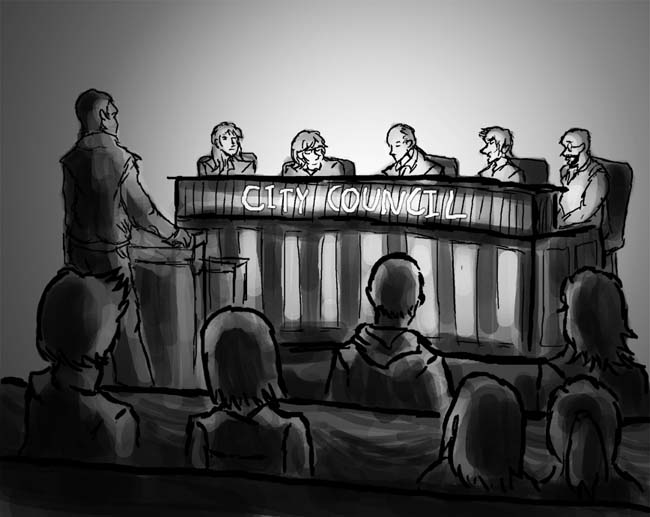 The Williamsburg City Council passed ordinances April 11 that raise the housing density cap for areas around the College of William and Mary. Raising the housing density cap encourages more mixed-use developments in the city, which would add necessary housing for students. While a step in the right direction, raising the housing density cap only scratches the surface of the problems in town-gown relations.
The city of Williamsburg has a rich history; it welcomes thousands of people into its attractions and businesses every year. Many students attending the College visited Colonial Williamsburg with their families as children. It truly is a beautiful place.  When dealing with students, however, Williamsburg is less than warm. Local residents are not always thrilled to live next to students, and yes, students can be a nuisance and take up parking. However, stringent legal limits on off-campus housing are not common in other college towns, and the rule appears antiquated.
One-size-fits-all restrictions also hurt students' abilities to pay rent. Expensive housing often requires students split the bill between four or more members, which can either discourage students from living off-campus or encourage them to break the law. Students who are overcrowding illegally fear their neighbors will report them to the police. This erodes the trust necessary to foster a strong community and creates resentment between students and residents.
The rule exacerbates the divide between students and residents. It pits residents against students, when in fact both groups should work together to make the neighborhoods and the city a better place to live. Last year, during the city council race, candidates emphasized the need for the city to attract young professionals back into the city to revitalize the downtown area. The College graduates nearly 1,400 young professionals every year who already have an attachment to the area and could help create a vibrant city. Yet the city has told the students during their time here that they're welcome, but only in small groups. The three-person rule tells students they're not fully welcome in the community and discourages them from returning to the city in the future. Attracting young professionals, who need to split rent in order to afford housing in the area, will continue to be a challenge for the city unless the council repeals the three-person rule.
We understand, as a staple to the housing market in Williamsburg, the three-person rule will not be an easy rule to repeal, but for long-term growth in the city, the city should consider the removal of the rule. When the community sends the message to students they're only welcome in groups of three or four, they only hurt the future of the city.