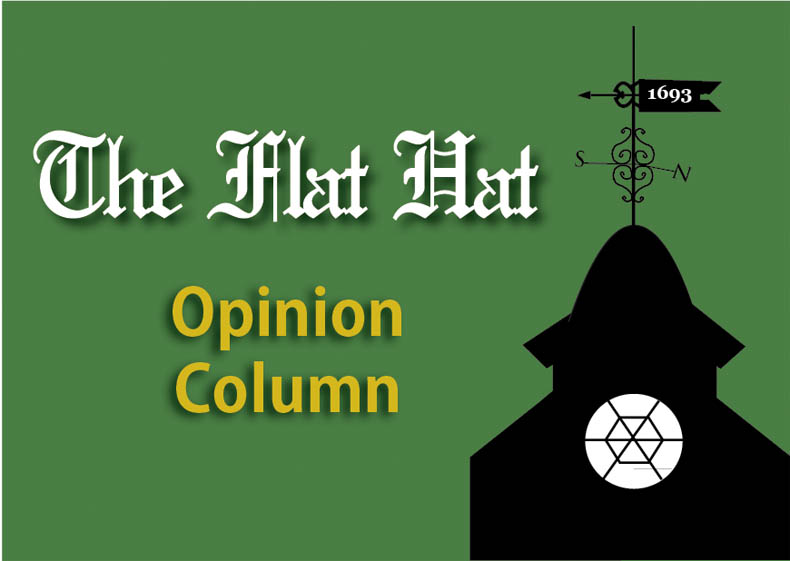 The College of William and Mary has always been a leader in education.
We have the distinction of being the first beacon of higher learning in the New World. We're a cutting-edge research university. And now, with our William & Mary Promise, in a day and age of hidden fees and constant tuition hikes, we have the opportunity to be true trailblazers when it comes to truth-in-advertising in higher education.
I applaud this groundbreaking policy — a first of its kind in higher education — which guarantees a stable, four-year tuition rate so that students and their families have a firm understanding of the costs of attending the College.
The "William & Mary Promise" is one of several smart reforms the Board of Visitors has adopted in its serious and entrepreneurial effort to address our institution's financial needs and long-term business model. It has also made great progress in cost savings and increased efficiency and productivity, which will benefit students and families, as well as Virginia taxpayers. These reforms are laudable and demonstrate the serious progress we're making as a university.
However, while there are many admirable components of this plan, one key part of the Board of Visitors' plan will come as most unwelcome news to many future students and parents: the plan's call for significant tuition increases.
Making world-class higher education a more affordable option for all Virginia students should be our number one priority as Board of Visitors members. In our marketing materials and on our website, the College rightly states our tradition of being "highly selective, but also public, offering a world-class education without the sticker shock." This tradition is important and must be continued, but this prospect diminishes each time we raise the financial burdens associated with attendance.
While the Board of Visitors' plan that was passed last week will hold tuition increases to the rate of inflation for current students and reduce net tuition for families below $100,000 in annual income, I believe we must go deeper into the middle class to provide tuition relief, and no increases in tuition are warranted in these tough and uncertain economic times.
As a former student-leader at the College who is an alumnus and a small business owner, I am acutely aware of the difficulties associated with our current economy. At a time when Virginia families and job creators continue to struggle financially under the threat of increased taxes and regulation from Washington, and while students face uncertain prospects in the job market once they graduate, I strongly oppose increasing the cost of attending the College.
As a member of the Board of Visitors, I share the goal of bringing increased financial stability to the College, and I find much to like in this plan. That said, I simply cannot support the notion that tuition increases are the best possible strategy for moving the College forward, particularly during this time of painful economic stagnation. For that reason, I voted ''no'' during the Board of Visitors meeting last Friday.
I remain both optimistic and committed to working with members of the Board of Visitors and the administration to pursue a long-term business model that delivers both the price transparency and the value that Virginia families and students deserve from a leading public institution of higher learning. As one of the oldest institutes of higher learning in the New World, the College has a long and storied history of leading in education excellence. By embracing innovation, cost efficiencies and a pay-for-performance business model, I believe the College can find a proper economic path moving forward, and in doing so, we will find the College's best centuries — not just years or decades — are still ahead of us.
Pete Snyder is a graduate of the College of William and Mary ('94) and a member of the Board of Visitors. He is the CEO of Disruptor Capital and the Founder and former CEO of New Media Strategies, the world's first social media marketing company.