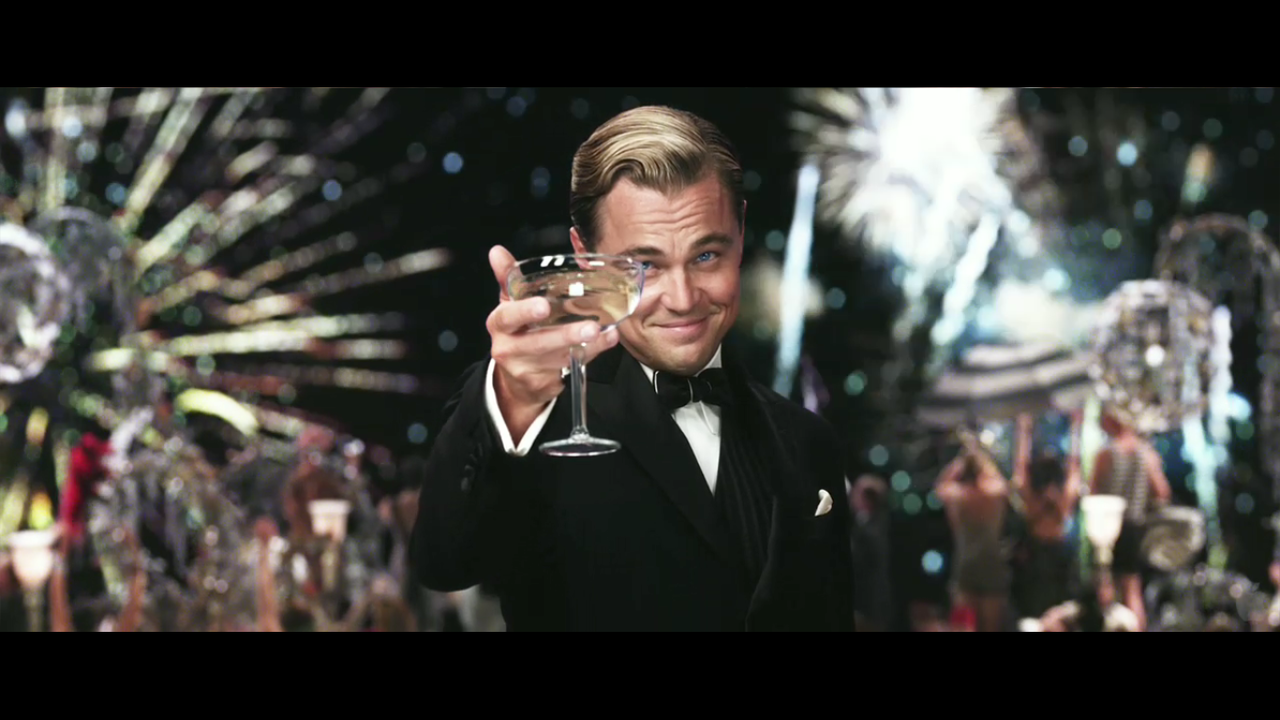 The Great Gatsby
F. Scott Fitzgerald's famous jazz-age love story hits theaters this summer. "Romeo + Juliet" and "Moulin Rouge" director Baz Luhrmann adapted the high school English class staple for the big screen. "The Great Gatsby" will be released in 3D as well as in 2D, and the soundtrack will feature a score produced by Jay-Z and a single, called "Young and Beautiful," co-written and performed by Lana Del Rey. The film's release has been prefaced by a Brooks Brothers clothing line and a Tiffany & Co. jewelry line, both called "The Gatsby Collection," released earlier this month.
Director: Baz Luhrmann
Starring: Leonardo DiCaprio, Tobey Maguire, Carey Mulligan, Joel Edgerton
Release date: May 10
Monsters University
This Disney-Pixar prequel takes us back to about a decade before Sulley and Mike Wazowski's days of scaring children in "Monsters, Inc." When the film begins, they are first-year students at Monsters University. Although the two young monsters are both majoring in scaring and join the same fraternity, their friendship gets off to a rough start, and the film follows their rivalry. Pixar has also launched a website for the fictional school containing all the features of a real university website, including a video message from the dean and a campus store.
Director: Dan Scaldon
Starring: Billy Crystal, John Goodman, Steve Buscemi, Helen Mirren
Release date: June 21
Despicable Me 2
In the 2010 film "Despicable Me," Gru is a criminal mastermind with evil plots to steal the moon. In this sequel, he is back — as a good guy. He has settled down as the father of three orphan girls and seems to be living a normal life, until he is kidnapped and recruited by the Anti-Villain League to help catch a new villain named Eduardo. While the film will still feature Gru's comic, gibberish-speaking, yellow minions, fans will be happy to know that the henchmen will have an entire spin-off film dedicated to them, to be released at the end of 2014.
Director: Pierre Coffin, Chris Renaud
Starring: Steve Carrell, Al Pacino, Kristen Wiig, Miranda Cosgrove
Release date: July 5
Planes
"From above the world of 'Cars'" comes this Disney-Pixar spin-off, which tells the story of an airplane called Dusty. Dusty aspires to compete in a flying race around the world, but he unfortunately suffers from a paralyzing fear of heights. In classic Disney-Pixar style, Dusty defies his underdog status and works tirelessly to qualify for the competition and face the defending champion, a bully plane named Ripslinger. Dane Cook will voice the lead role, even though Jon Cryer was originally set to play Dusty.
Director: Klay Hall
Starring: Dane Cook, Val Kilmer, Julia Louis-Dreyfus, John Cleese
Release date: August 9
Man of Steel
An infant is sent away from the dying planet of Krypton, eventually landing in Kansas. Farmers Jonathan and Martha Kent adopt the orphaned child, naming him Clark and raising him with a strong sense of moral values. Despite his close-knit family, Clark Kent's (Henry Cavill) childhood is far from ideal; ostracized for his superhuman powers,  he questions his identity and purpose. However, when the evil Kryptonian General Zed attacks the Earth, the mild-mannered reporter must become Superman to protect his adopted family and home world.
Director: Zak Snyder
Starring: Russell Crowe, Henry Cavill, Michael Shannon, Amy Adams
Release Date: June 14
The Lone Ranger
Old-West lawman John Reid (Armie Hammer) is the only survivor of an ambush that claimed the life of his Ranger brother. Reid embarks upon a dangerous quest to deliver justice to the criminals and avenge his brother's death. Donning a mask to protect his loved ones, he teams up with a Native American spirit warrior named Tonto (Johnny Depp) along the way. Disney purportedly hopes this popular character, previously the focus of a radio program and a television show, will head a new franchise akin to the company's recent Pirates of the Caribbean series.
Director: Gore Verbinski
Starring: Johnny Depp, Armie Hammer, Tom Wilkinson, William Fichtner
Release Date: July 5
The Wolverine
During a visit to Japan, Wolverine (Hugh Jackman) experiences a new level of vulnerability when he is forced into a life-or-death battle with a mysterious shadow from his past. The immortal Wolverine will be forever changed as he comes to terms with death, a frequent companion on his long, often-painful road. This film is based upon one of the iconic character's popular comic book arcs and is set chronologically after "X-Men 3."
Director: James Mangold
Starring: Hugh Jackman, Famke Janssen, Tao Okamoto, Will Yun Lee
Release Date: July 26