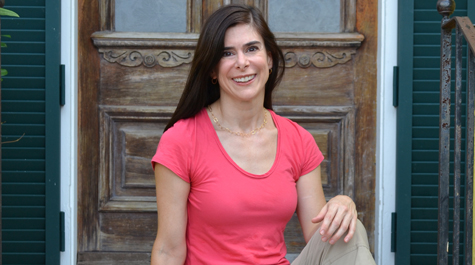 On August 28, new students will gather in the Wren Yard for one of the College of William and Mary's well-known traditions: the Convocation ceremony that signifies the beginning of the academic year.
This year, Emmy Award-winning television producer Nancy Gunn '88 will serve as Convocation speaker. Gunn will address the incoming students before they walk through the Sir Christopher Wren building to be welcomed by members of the campus community waiting on the other side.
Gunn majored in theater at the College and went on to earn her Masters degree from Tulane University. Since then, she has entered the world of television, earning an Emmy Award in 2005 for her work as a producer of "The Amazing Race." Gunn has also served as a producer for "Hell's Kitchen" and "Big Brother," and as executive producer for "The Celebrity Apprentice."
Gunn's television experience extends beyond producing reality TV competitions. She co-produced "Heroes of Iwo Jima," a program that focused on World War II survivors, along with "A Mother's Confession" and "Shaq's Big Challenge," which dealt with postpartum depression and childhood obesity, respectively.
Along with her Emmy Award, Gunn received a Prism award for "The Celebrity Apprentice" and has been nominated for awards from the Producer's Guild and the International Documentary Association.
Gunn is also a member of the IDA and of the Academy of Television Arts and Sciences.
"I am thrilled and honored that President Reveley has asked me to speak at this year's Convocation," Gunn told William and Mary News. "As I look back on my life since I first walked onto campus as a new student, I am increasingly aware that William and Mary gave me the foundation to follow my dreams wherever they took me."