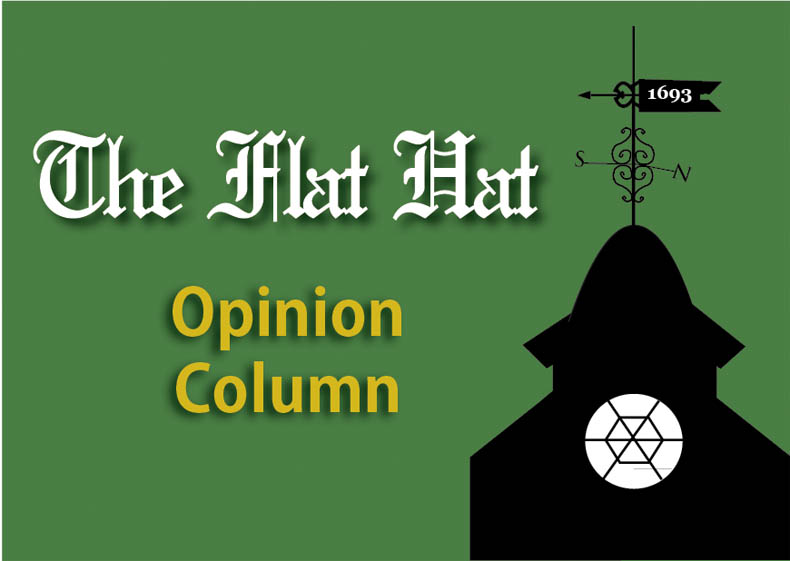 Welcome, freshmen. We hope you haven't been completely overwhelmed by anxious parents, hyper orientation advisors, unfamiliar chants, the cult following of College of William and Mary President Taylor Reveley and awkward mixers involving fake marriage proposals. If you have no idea what we're talking about, don't worry: You will. As you likely have more than enough on your plate at the moment, we hope to lighten your burden by offering some advice on how to get the most out of the College.
Let's get this out of the way: Everyone here is smart. As a newspaper, we observe intelligence, creativity and innovation everywhere at the College. Article after article features student accomplishments. As incoming freshmen, you have proven your talents to your high school peers and the Office of Admissions. Now you have a bigger stage for your skills. Show us what makes you unique and enrich our community. Do something that withstands the test of time, like the College itself.
Maximizing your time at the College also means being a part of it. The breadth of activities at the College allows everyone to find an outlet for their interests. Don't be afraid to take time to search for those outlets. Try out new clubs and activities. Venture beyond your comfort zone. Build relationships with students, especially those who share your passions. That may mean looking beyond the students in your hall. And don't be afraid to interact with administrators and faculty. These connections can be invaluable.
For us, as a newspaper, covering the various clubs on campus can be daunting. Most clubs are busy and active with interest meetings, showcases and food events. But this high activity level shows their dedication to their passions. They comprise the vibrant community of the College. Engage with these clubs and organizations. AMP, Student Assembly, the Honor Council, International Relations Club and Greek life are just some of the many you can join to actively participate in the community.
We cannot stress enough how important it is not to be apathetic. Stay up to date with what is happening on campus by reading the Student Happenings emails. Pay attention to issues that are important to you. Dismayed by the food? Be proactive and send Dining Services a text with the Text N'Tell system. Have questions about your living situation? Engage with your resident assistant to discuss issues before they become unbearable. Loving the College doesn't mean you need to remain silent about problems. Instead, love the College enough to help fix its flaws. Student voice and involvement have been pivotal to enacting change on campus, including the expansion of the dining hall at the Sadler Center and deciding where upperclassmen and lowerclassmen will live.
But don't stop there. For four years, you'll call the city of Williamsburg your home. Voice your opinions and keep informed about the laws. The interaction between students and residents can often hit rough patches, but proactive and continued involvement by students helps to alleviate issues before they arrive.
And enjoy the experiences ahead of you. Pursue your passions, but celebrate all of the intervening moments, as well. The passions of students have fueled our coverage for more than 100 years, as The Flat Hat has chronicled life at the College. Continue the tradition and fill our pages.