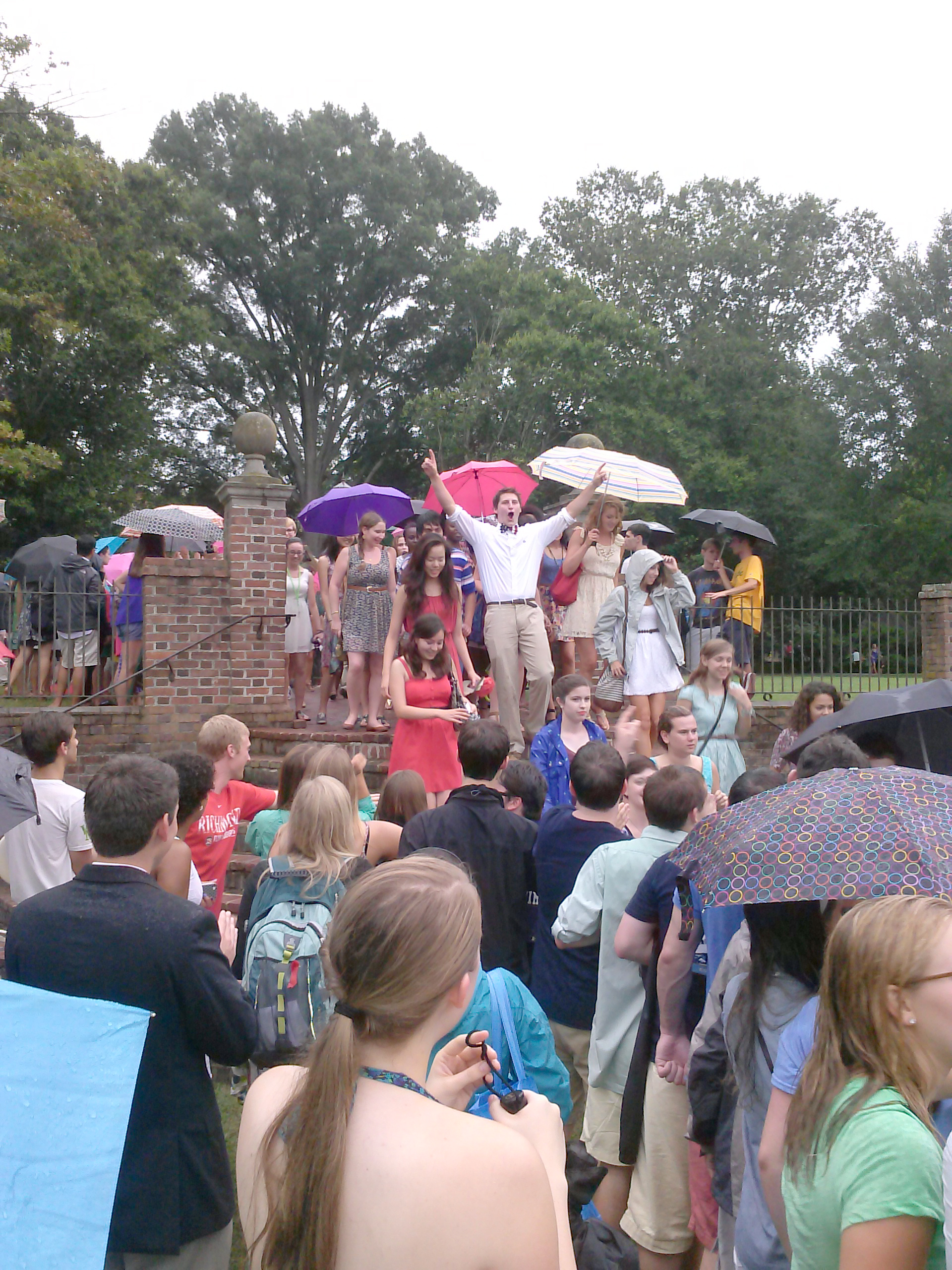 Members of the College of William and Mary community and a rain shower welcomed the College's newest students during the annual Convocation ceremony Wednesday.
College President Taylor Reveley chose to forgo his opening remarks in light of the inclement weather.
"Generally on these occasions I have a good bit to say, but I'll keep it to the bare minimum because everyone here is getting soggy," Reveley said.
This year's speaker Nancy Gunn '88 earned an Emmy Award in 2005 for her work as a producer for CBS's "The Amazing Race" and has served as producer for other shows including "Hell's Kitchen" and "Big Brother."
Gunn reflected on her time at the College and praised not only the College's academics but the lasting friendships she developed as a student. When her marriage ended and she was forced to leave her job to care for a new child, two friends and alumni helped her get back on her feet.
"It's not just about the education you receive — it's about the amazing people you're being educated with. They'll be your life long friends and someone you meet here will change your life," Gunn said.
Once Gunn completed her speech, Reveley bestowed the President's Award for Service to Professor Scott Ickes '04 and Nadia Asmal '15. He then sacrificed his time to give closing remarks in light of the rain.
The choir led the singing of the Alma Mater, and students began walking through the Sir Christopher Wren building to receive cheers and high-fives from upperclassmen. This year's Convocation marked the second time new students marched from the Wren Yard on Ancient Campus toward Old Campus, as opposed from the old tradition of walking from old campus toward Duke of Gloucester Street.
"I wish it hadn't rained, but it was hilarious that President Reveley skipped over a bunch of stuff," Melissa Kret '17 said about the somewhat unorthodox Convocation ceremony. "I also hope the rain won't be a sign for how the rest of my time here will be."
President Reveley sent an email to the student body Thursday containing the remarks he forwent to speed along the ceremony. He echoed Gunn's speech, talking about the immense importance of one's connection to the College.
"[Your relationship] will be enormously strengthened during your time as a student, and it will become an important part of your identity as well as an abiding source of pride for you for the rest of your life," Reveley said in the email.