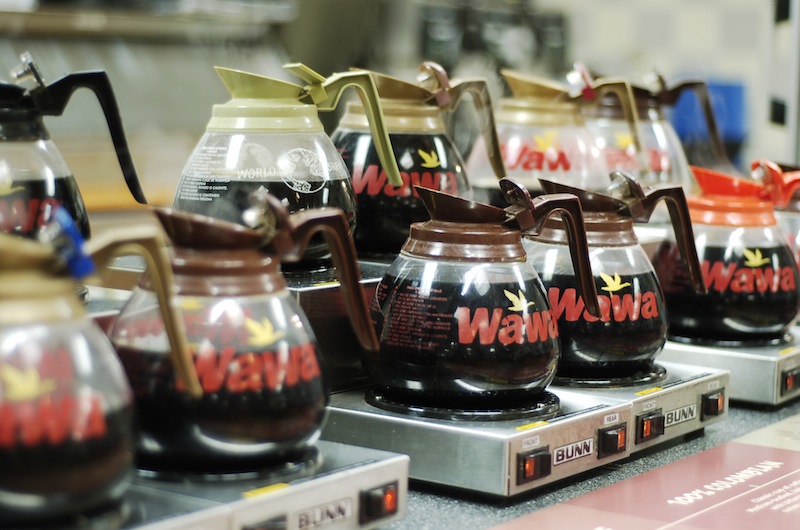 Due to administrative changes, students are no longer able to use their Express funds on their ID cards to buy their morning Aromas coffee or Wawa mac 'n' cheese.
Early in the summer, all College of William and Mary affiliated retailers that used Express received a notification that the policies would change. In addition to a $500 flat fee to continue using the Express machines, businesses would have to absorb a 5 percent charge alongside a 20-cent transaction fee.
William and Mary Express allows students to use their College ID cards like a debit card at local retailers who are affiliated with the Express program.
"The motivation for the overall system change was because our Blackboard system here at the college reached its end of life, so we had to move to a completely new card system," Associate Director of Auxiliary Services John Byxbe said. "We also wanted to bring value to the express program from a web portal standpoint. Students can place orders online through a web portal."
So far, popular student vendors such as Wawa, The Daily Grind and Aromas have stopped accepting Express. The vendors rely on low cost sales for the majority of student-driven business and did not want to absorb the extra service charge.
"For those of us who do low profit sales, a credit card rate is about 1.75 percent, so to put that up to 15 percent is just too much," Daily Grind owner Scott Owen said.
As an alterative to Express, Aromas is developing a William and Mary loyalty card that members of the community can load with money to use specifically at Aromas to get an additional 10 percent off their purchases.
"We really wanted to be a partner with the College with the Express program," Aromas owner Geri Pratt said. "It gets to the point where if we try to keep the process low we can't make a profit with the new express system."
In lieu of the many changes to the College's Express system, many high revenue vendors have begun accepting Express. Beginning Saturday, the Williamsburg Farmers Market on Duke of Gloucester Street will accept Express dollars.
"The Williamsburg Farmers Market applauds the College's commitment to making locally grown, sustainable products available to students," Tracy Herner, market manager aid in a press release. "Over the past eleven years, we have worked to develop a relationship with the College, and this allows us to open the Market to the College community."